Published on
March 3, 2018
Category
Features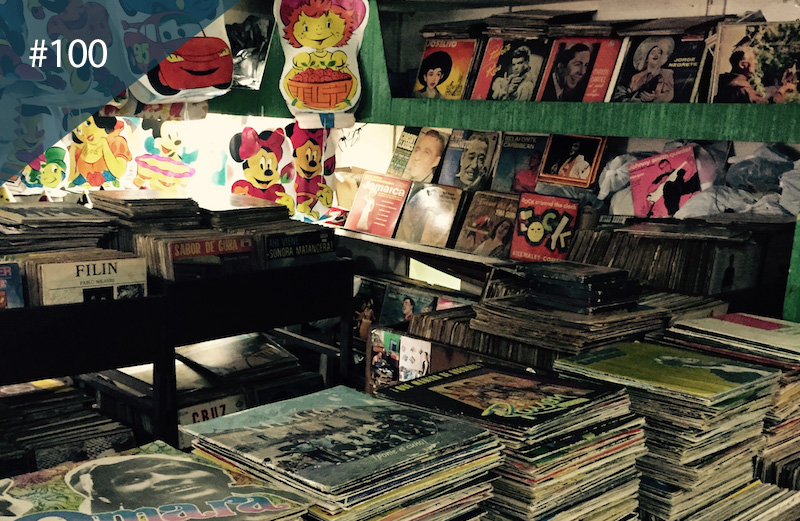 A Cuban mystery tour.
Every week, we pick out one must-visit spot from a different city around the world with photos and a little bit of history. Think of it as a kind of 1000 places to see before you die for record shops.
Shop #100 is a special one – a record shop preceded by myth and fiendishly difficult to locate. Nestled in Central Havana, Seriosha's is a time-capsule of Cuban musical history that will make you weak at the knees.
---
Seriosha's Record Shop
Location: Neptuno No. 408 (between San Nicolas and Manrique), Centro, Havana, Cuba
Go for: Afro-Cuban jazz, rumba, danzón and music of Cuban origin.
What's the story? Favoured by ?uestlove, Gilles Peterson, and pretty much anyone who can find it, Seriosha's is as much a representation of Cuba's heritage as the Cadillacs that line its streets.
Located about five minutes walk from Parque Central in Havana, at the back of a dimly lit shop, Seriosha's is a one man archive of Cuba's musical roots. Even with detailed directions, Seriosha's can be difficult to locate, but when you do, you'll discover a collection that spans Cuban Afro-jazz, classic rumba, salsa, danzón, bolero and all manner of gloriously colourful cuts from as early as the '50s.
Some of the music here has never left the island, and while the odd ABBA or Queen records are still to be found (often as Russian pressings from before the fall of the Soviet Union), it's the homegrown stuff that makes Seriosha's one-of-a-kind.
Irakere, Barbarito Díez, Juan Pablo Torres, Si, Para Usted and Chucho Valdes are just a few of the names that entice collectors from halfway around the world. And for the more casual browser, Seriosha is always keen to offer recommendations.
Though some of the records to be in less than prime condition, with a good clean, long sought-after gems worth double digits on Discogs can be found for much less. Just be sure to give Seriosha a little something extra for his troubles.