Published on
January 20, 2018
Category
Features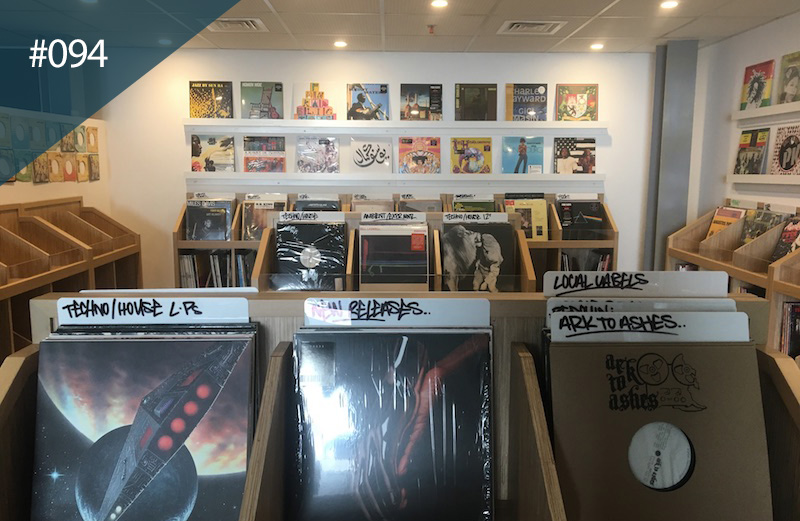 The only independent record shop in the UAE.
Every week, we pick out one must-visit spot from a different city around the world with photos and a little bit of history. Think of it as a kind of 1000 places to see before you die for record shops.
The glitz of Dubai might not be the kind of place you'd expect something as humdrum as an independent record shop to thrive, but The Flip Side has other ideas.
---
The Flip Side
Location: Unit 71, Alserkal Avenue, Dubai, United Arab Emirates
Go for: A cross-section of genres from around the world, Arabic music & local labels.
What's the story? Less than a year old, The Flip Side was opened in May 2017 by DJ and producer Shadi Megallaa, ready to fill a gap in the city's music scene.
Billed a the only independent record shop in the United Arab Emirates, The Flip Side is primarily a hub for the local music scene, stocking labels like Ark to Ashes, Bedouin records, Boogie Box & Volt Music and hosting in-stores, release parties, live music & talks, while also producing its own zine "NO BUDGET".
That said, The Flip Side, like its founder, also has an outward-looking mentality, connecting the dots between underground music scenes from around the world, from jazz, blues, funk and soul to hip-hop, indie, ambient, electronic and dance music.
Earlier this year, Shadi made his debut on Gilles Peterson's Worldwide FM alongside composer and percussionist Sarathy Korwar.
It may be one of the youngest shops we've featured in the series, but the pioneering spirit and dedicated to championing Dubai's music scene, The Flip Side well worth a visit.
Check out Shadi on Instagram here.