Published on
January 13, 2018
Category
Features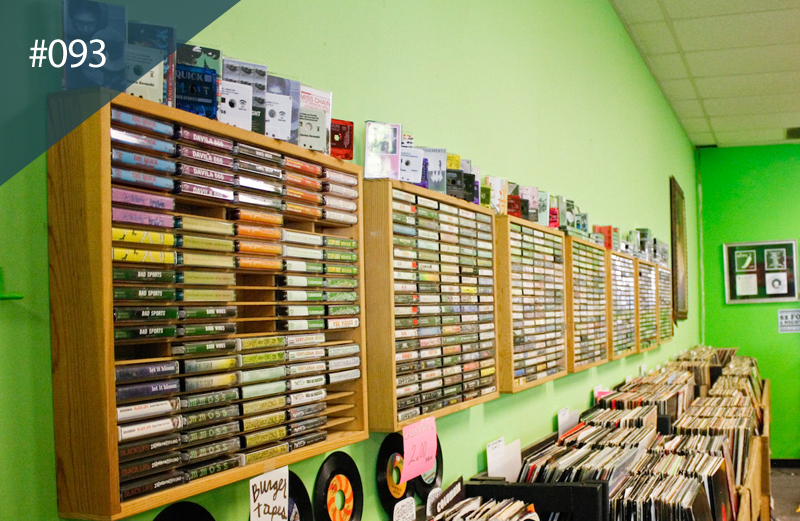 Psych, surf and synth.
Every week, we pick out one must-visit spot from a different city around the world with photos and a little bit of history. Think of it as a kind of 1000 places to see before you die for record shops.
This week we're at the utterly unmissable Burger Records – the label turned record shop providing the local west coast scene with just about everything it needs – from surf and psych to punk and hardcore.
---
Burger Records
Location: 645 S State College Blvd A, Fullerton, CA 92831
Go for: All things rock – punk, psych, indie, alternative, bubblegum, and modern (but also a killer instrumental synth soundtracks selection)
What's the story?: Burger Records is quintessentially Californian – a DIY hub of garage pop rock with releases on its label from artists such as Ty Segall, The Growlers, Hunx and His Punx, and punk music festival Burgerama.
Burger Records' influence on the Orange County and larger Californian garage rock music scene is huge, something which manager Bobby May puts down to the number of OC teenagers frequenting the store. While it is commonly known that Burger Records releases most of its material on cassette tapes, the store mainly carries vinyl with a ratio of 15,000 vinyl to 1,000 cassettes.
Opened in October 2009 by Burger Records founders Sean Bohrman and Lee Rickard of the band Thee Makeout Party, with their friend Brian Flores – who had previously owned record shop Third Eye Records – the store began life as a mix of the three friends' own collections. May describes it as a combination of Bohrman and Rickard's "garage, punk, surf, bubblegum rock, fun rock'n'roll band stuff" with Flores' "experimental weird avant-garde soundtrack" collection.
Burger Records also has a satellite store in Los Angeles in collaboration with cassette label Gnar Tapes with a parallel selection of music. Burger Records is open 7 days a week, 365 days a year with plenty of vinyl from the label, its influences, and then some.