Published on
November 11, 2017
Category
Features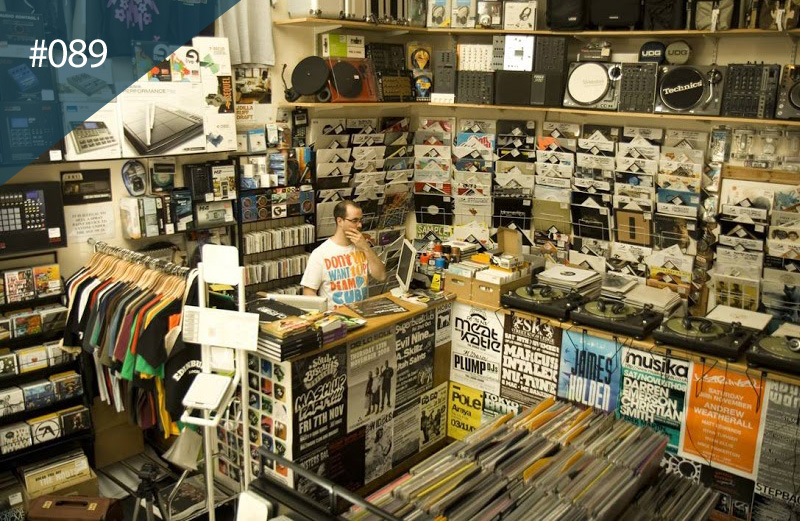 Twenty-two years in the Scottish capital.
Every week, we pick out one must-visit spot from a different city around the world with photos and a little bit of history. Think of it as a kind of 1000 places to see before you die for record shops.
Having crossed the border into Scotland for a visit to Rubadub in Glasgow on the tour already, this week sees us return and stop off at Underground Solu'shn, the DJ mecca with the most '90s spelling of a name you can imagine.
---
Underground Solu'shn
Location: 9 Cockburn St, Old Town, Edinburgh EH1 1BP, Scotland
Go for: Dance music, hip-hop, DJ gear and accessories
What's the story? It may be home to one of the most respected theatre and comedy festivals in the world, but there's nothing funny about the city's lack of dance music record shops.
Holding the fort for over twenty years is Underground Solu'shn, which has spent its life on Cockburn Street in the Old Town. Staying true to its roots in house, techno and drum 'n' bass 12″s, Underground Solu'shn has expanded over the years to become something of a one-stop shop for DJs in the city, with turntables, mixers, CDJs and every conceivable accessory groaning somewhat ominously form the shelves above.
Musically, Underground Solu'shn stays true to vinyl, although it has expanded to sell a broader range of LPs from outside of the dance music world. While the DJ fodder is stacked in racks behind the counter, explore the rest of the shop to find limited wax from local labels like Firecracker alongside Japanese soundtracks, West African funk comps and the latest electronic albums.
A cornerstone of the community and an essential visit for anyone passing through.