Published on
October 20, 2017
Category
Features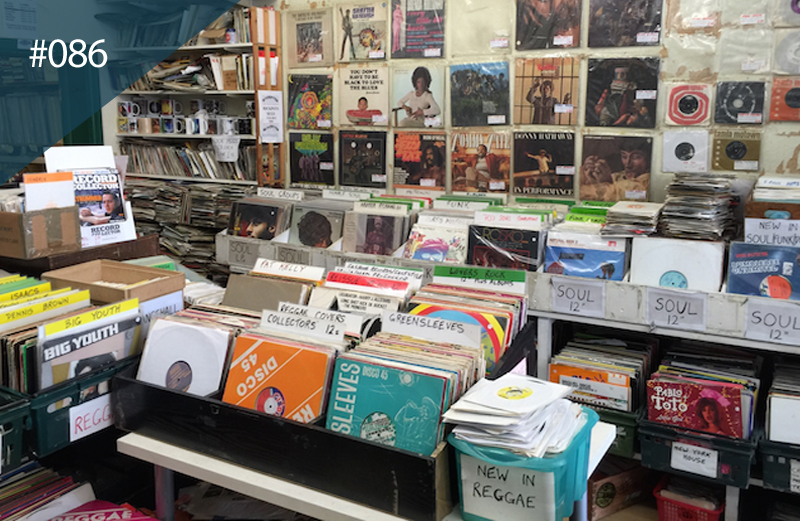 A secret in the suburbs.
Every week, we pick out one must-visit spot from a different city around the world with photos and a little bit of history. Think of it as a kind of 1000 places to see before you die for record shops.
Our next spot in London is probably the city's most unassuming record shop. Cornerstone of our secret digging guide, Alan's is the neighbourhood record dealer that didn't die. Instead it has a cult following of DJs and collectors who make the trip to furthest Finchley to get dusty in Alan's bottomless crates.
---
Alan's Record & CD Shop
Location: 218 High Rd, London N2 9AY
Go for: Well-catalogued deep digging
What's the story?
Nestled in between East Finchley underground and the North Circular is Alan's Records. Bargain bins are on meet-and-greet duty outside, giving way to thousands of second hand records that decorate the walls, floors and nooks inside.
A top selection of punk, soul, reggae, jazz, African, techno and everything in between awaits wolfish diggers and ravenous DJs, but casual customers will also feel welcome thanks to well-catalogued crates, ample listening stations and a key-cutting service in the back.
A shop for those happy not to know what they're looking for before they find it, Alan's marries a huge selection with proper quality like few spots out there, meaning you're just as likely to come away with a King Tubby and Lee Scratch Perry collab, as an untitled Chez & Trent 12".
Old school in the best sense of the word, and a reward for anyone who spends the time to make the trip.