The world's best record shops #082: Gimbab Records, Seoul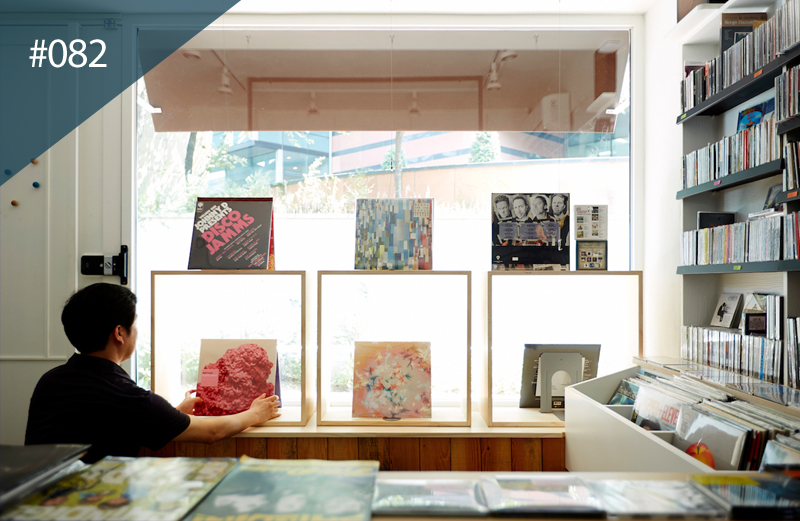 What could be better than a record shop named after a cat?
Every week, we pick out one must-visit spot from a different city around the world with photos and a little bit of history. Think of it as a kind of 1,000 places to see before you die for record shops.
Having visited hip-hop mainstay Rm360 on our last visit to Seoul, we return to the South Korean capital in search of Gimbab Records, the accidental record shop that happens to share its name with its owner's feline companion.
---
Gimbab Records
Location: 서울 마포구 동교동 155-36 1층
Go for: Hand-picked new music and a smattering of Korean originals
What's the story? Home to one of the most impressive vinyl libraries in the world, Seoul also boasts a number of fine record shops.
One of those is Gimbab records, which began life as a record label and promotions company – the pet project of former BMG Korea and Sony Music Korea employee Young Hyuk Kim (but you can also call him John). Named after his cat (and Korean dish of the same name), Gimbab evolved into a record shop almost by mistake, with John looking for a place to permanently base his business.
Inspired to create a selection unlike anything else he could find in the city, John has populated Gimbab with a broad but tightly curated selection of around 5,000 records, spanning indie pop, rock, jazz, soul, Brazilian, French and electronic albums.
With 90% new stock, anyone hoping to find Korean originals may struggle, as the small dedicated selection at Gimbab is, according to John, a reflection of the country's tentative relationship with vinyl. With South Korea opening its first new pressing plant in 13 years, that may be about to change.
Photos: Lee Jin Ha