Published on
April 1, 2017
Category
Features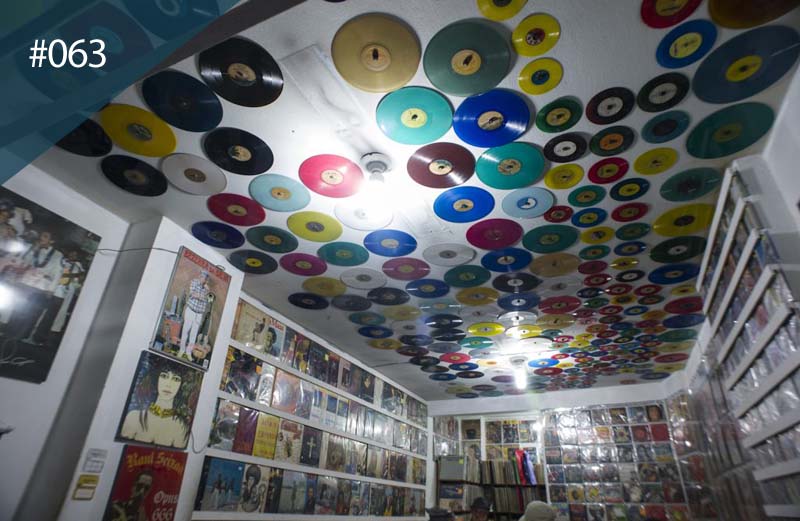 Be careful what you wish for.
Every week, we pick out one must-visit spot from a different city around the world with photos and a little bit of history. Think of it as a kind of 1000 places to see before you die but for record shops.
Sometimes you go into a record shop and within minutes you've amassed a pile of records from your want list you never thought you'd find. Chico & Zico's is one of those shops. The kicker? They're on your want list for a reason and they never come cheap. Having visited the vast and extraordinary Casarão do Vinil in Sao Paulo last year, we took our new pay cheque to Chico and Zico for advice.
---
Chico & Zico Discos
Location: Galeria Boulevard, Rua 24 de Maio, 188 – Loja 113
Go for: Rare Brazilian Records, music from the northeast of Brazil
What's the story: Chico and Zico have been selling records out of their home since the 1990s. Their current store, which is on the same floor as other stores Tony's Hits and Cel-Som Discos, opened just in 2014. Even prior to their actual store-front, Chico and Zico developed somewhat of a legendary and infamous status amongst DJs and collectors around the world. Most likely, your favourite DJ or producer from the US or the UK has been to their house to buy records. They probably left with some of Brazil's finest and rarest gems and they definitely paid a high price for it.
Chico and Zico Discos is the store that will probably have everything on your 'want list'. But be forewarned because your bank account needs to be prepared. It's also one of the only places in the city to find a healthy stock of rare records from the northeast of Brazil for those interested in Forró, Carimbó, etc. Even for those on smaller budgets, it's still worth spending some time here listening to records that you may not see again for some time.
Photos by Renato Custodio for The Vinyl Factory's definitive guide to Sao Paulo's best record shops.