Published on
January 14, 2017
Category
Features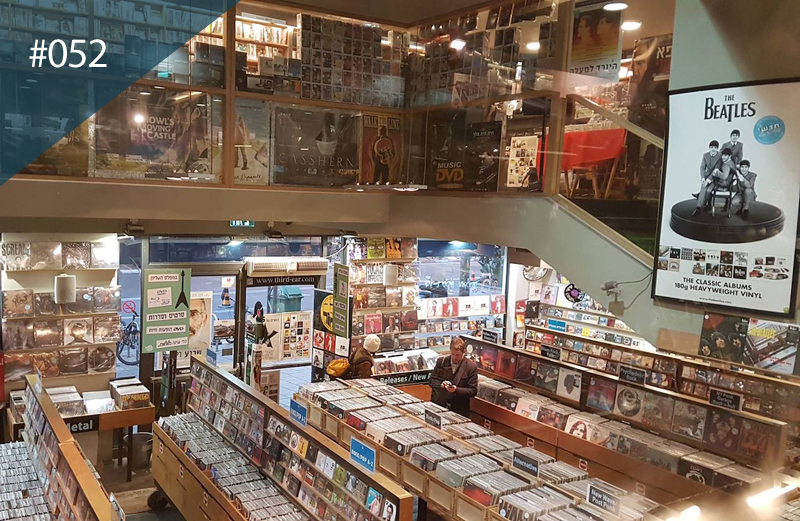 Dig in downtown Tel Aviv.
Every week, we pick out one must-visit spot from a different city around the world with photos and a little bit of history. Think of it as a kind of 1000 places to see before you die but for record shops.
Having been to Istanbul, Beirut and Casablanca in the last few weeks, the next stop in our excursion across North Africa and the Middle East is in the cosmopolitan port town of Tel Aviv.
One of the largest independent shops in the country, Third Ear also run a flourishing label that releases and reissues the best music from across the region.
---
Third Ear Records
Location: King George 48, 64337 Tel Aviv
Contact: Facebook
Go for: Psych to new wave from Israel and beyond.
What's the story? Celebrating its 30th birthday this month, Third Ear Records was founded by Miki Dotan who brought two decades of experience running shops in Holland and Belgium to Israel's second city.
Now partner and manager of the shop Eli Hayon presides over roughly 50,000 records and just as many CDs and DVDs in the large two-storey space that offers a wide range of new, second-hand and imported stock.
From psychedelic, prog, indie, new wave and classic rock to a special section dedicated to jazz and world music, Third Ear also flexes its muscles when it comes to Israeli music, running the country's largest vinyl label releasing up to 12 new records and reissues a year.
For the rarified collectors, Third Ear also runs a sub-label that has released over 150 titles of traditional Middle Eastern music.
Visit in the evenings and chances are you'll find something going on at the concert venue above the shop, which hosts up to 40 gigs a month, as well as a handful of in-stores. As Hayon says, the shop's operations are "like an octopus." You won't be disappointed.