Published on
December 20, 2016
Category
Features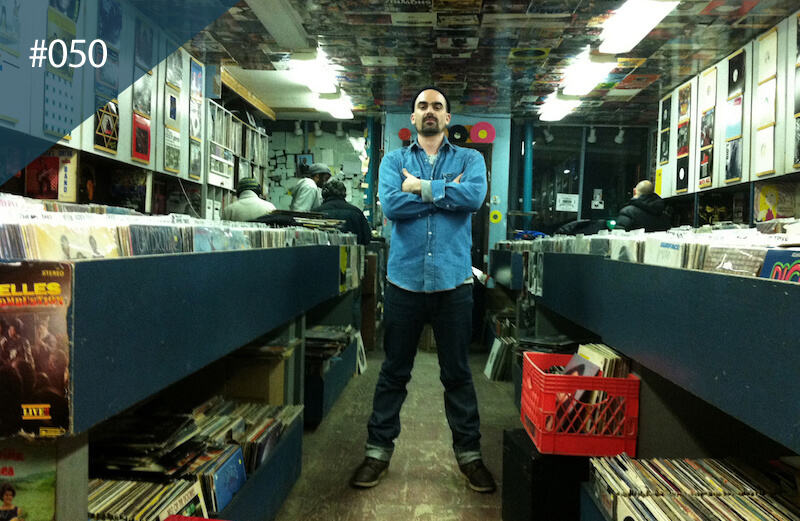 20 years on the Lower East Side.
Every week, we pick out one must-visit spot from a different city around the world with photos and a little bit of history. Think of it as a kind of 1000 places to see before you die but for record shops.
Having got our knees dirty at The Thing, our second trip to New York City takes us to Lower East Side institution A-1 Records.
And what better place to bring up the half century than at 439 E 6th St and one of the Manhattan stores that has survived a spate of closures in 2016.
---
A-1 Record Shop
Location: 439 E 6th St, New York, NY 10009, USA
Contact: www.a1recordshop.com
Go for: Dance floor groove, from jazz and disco to hip hop and house
What's the story: Opened in 1996 by notorious record dealer Isaac Kosman and now under the management of "senior guy" Jay Delon, A-1 Records has seen the East Village (FKA Lower East Side) change around it over the last twenty years. Inside, mercifully, not much else has.
The formula at A-1 is remarkably simple (for those who know how): stock a well-curated range of second-hand records from across the dance music spectrum – jazz, funk, soul, hip hop, disco, and latterly a greater emphasis on house and techno – offer knowledgable tips and keep the prices reasonable.
A sensitivity to the changing landscape in New York City's perpetual music scene has also helped. In the early days DJ Premier, Pete Rock, Havoc of Mobb Deep, Lord Finesse of D.I.T.C., and legendary New York DJ Tony Touch were regulars (many appear on the shops fading Polaroids) and would scour the crates for the breaks, riffs and samples that became the foundation of modern hip hop.
Now, the shop also caters to a growing crowd of house and disco DJs and collectors, aided in no small part by having had the likes of Ron Morelli of L.I.E.S., Eric Duncan, Thomas Bullock, Daniel Wang and even David Mancuso work behind the counter.
But as central as A-1 has become to the city's more soulful record buying community, A-1 is no clique. Instead, the shop ensures that a broad selection of genres are given the same love and attention, to create a shop with both one of the broadest and deepest selections in the city, if not the world.
Photos courtesy of Edouard Salier (except first and second gallery image)