Published on
December 21, 2016
Category
Features
From the sublime to the ridiculous.
In rounding up the best of 2016, we were struck by just how much inexplicable, glorious oddness also surfaced. Rather than limit ourselves to curious pressings, we've collected a big old bundle of the year's stranger stories from the world of vinyl, from deaf cats and electricity pylons to dope jams and a naked John Malkovich.
Scroll down and click the headlines to get the full story.
---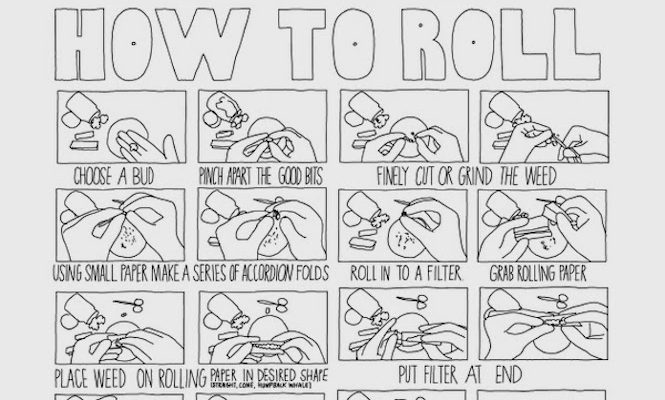 Broad City soundtrack gets vinyl release with instructional joint rolling artwork
Comedy Central's millennial sitcom Broad City follows the lives of Ilana Wexler (Ilana Glazer) and Abbi Abrams (Abbi Jacobson) as they barely struggle through their early '20s in New York City and smoke a lot of weed on the way. The soundtrack was released by Milan Records with step-by-step joint rolling instructions in case you want to live like Abbi and Ilana.
---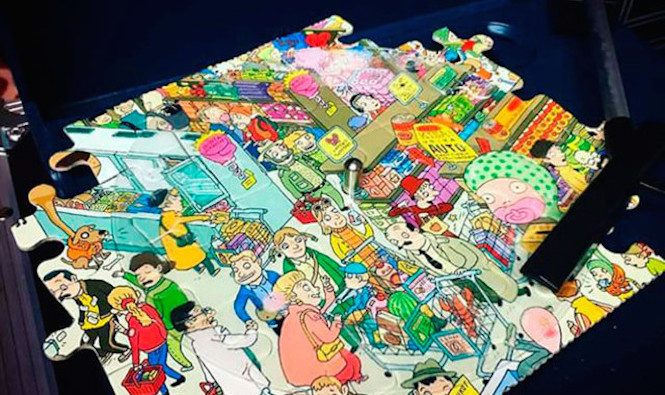 The world's first playable jigsaw vinyl
New London trio Sugar Coat released their debut single 'Me Instead' as a set of thirty-five unique and one-off 7″s designs. The series includes the world's first playable jigsaw vinyl, created at a pressing plant in Finland, as well as coal dust, faux-fur and mirrored 7″s.
---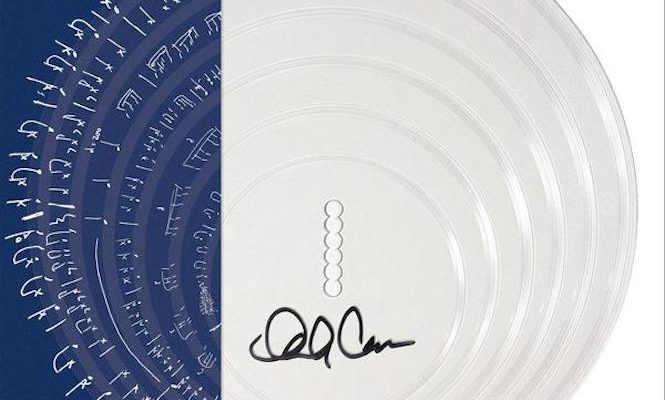 Melvins' Dale Crover unveils the world's first 12-sided record
The most impractical record of all time? In August, Dale Crover – drummer for the Melvins and at one point Nirvana – released a limited-edition 10″, billed as the world's first 12-sided record and a "unique art object". Skins features six spindle holes, each corresponding to twelve short songs, created specifically for the rather impractical format.
---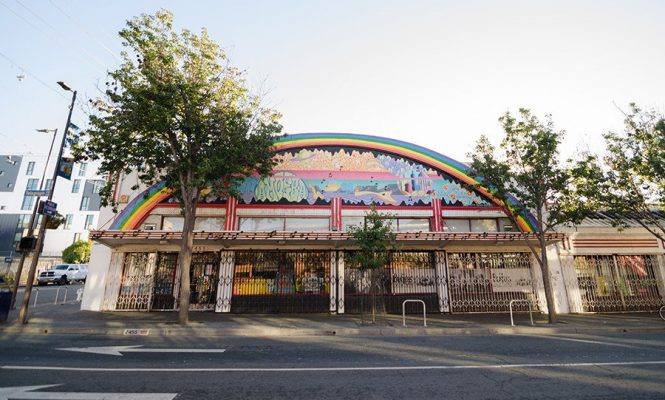 Amoeba Music granted license to sell cannabis
Amoeba's flagship store in Berkeley has been competing for a coveted permit to dispense medical cannabis since October 2015. After its initial application failed, Berkeley City Council approved the store's plans for an in-house dispensary in September. "We are planning the most epic dispensary ever at the Amoeba location on Telegraph," they said.
---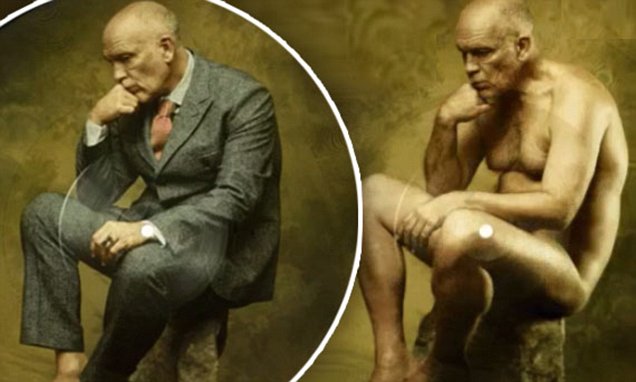 John Malkovich releases nude picture disc with Yoko Ono, Dweezil Zappa and Young The Giant
No this is not a dream sequence cooked up by Charlie Kaufman. In the same year he created a new film that won't be released this century, Malkovich unveiled Illuminated, a limited edition picture disc with suited and nude portraits of Malkovich assuming The Thinker's pose on each side.
---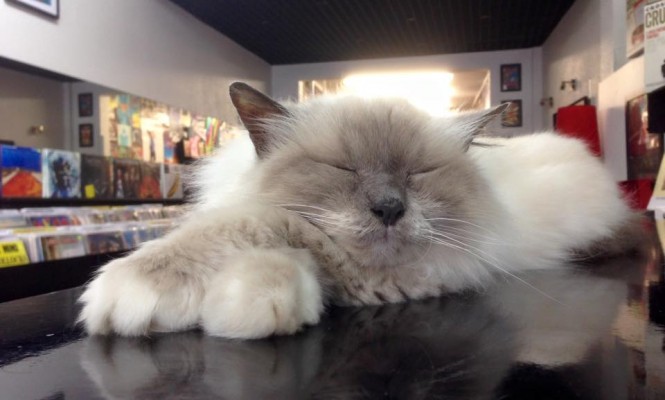 Record store fights to keep deaf cat behind the counter after customer complaints
Vinyl Destination's 15-year-old deaf cat went viral when a complaint was filed to the council about the pet in an attempt to shut down the shop. The shop – which also sells comics, toys and coffee – prides itself on Callaway, its resident mascot cat, who is as much a part of the store as the vinyl racks themselves. The cat is so popular with customers that it even has its own Facebook page with 500 fans. Thankfully Callaway the cat is here to stay.
---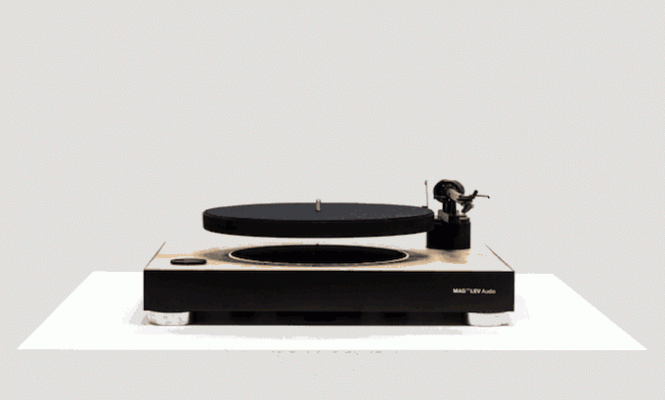 The world's first floating turntable
Zero gravity vinyl is coming. The world's first "levitating" turntable has raised over $500,000 on Kickstarter this year and will ship in August 2017. The MAG-LEV uses patented technology to achieve magnetic levitation of the platter for a new, and supposedly enhanced, way of experiencing vinyl records.
---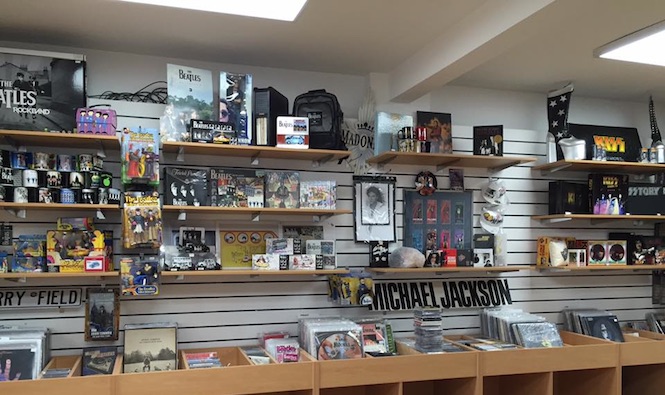 Man wins lottery, opens record shop
A hero of our age, lottery winner Adrian Bayford opened a record shop in 2016 with his £148million Euromillions jackpot. But that's not all. Bayford set his sights set on building a mini music empire, with plans to open a "couple more" shops and a vinyl pressing plant in the UK. Good stuff, Adrian.
---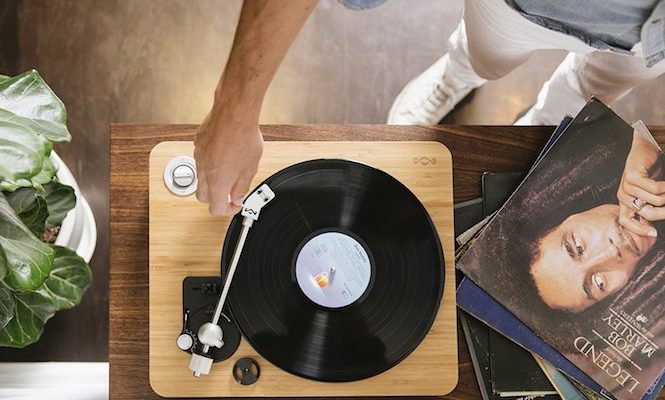 This Bob Marley-inspired turntable is made of hemp
House of Marley, the earth-friendly electronics company run by Bob Marley's children, unveiled its first turntable this year. The 'Stir it Up' turntable is made from a wide array of sustainable materials. The plinth is crafted from natural bamboo, biodegradable and recycled old plastic bottles and, of course, hemp.
---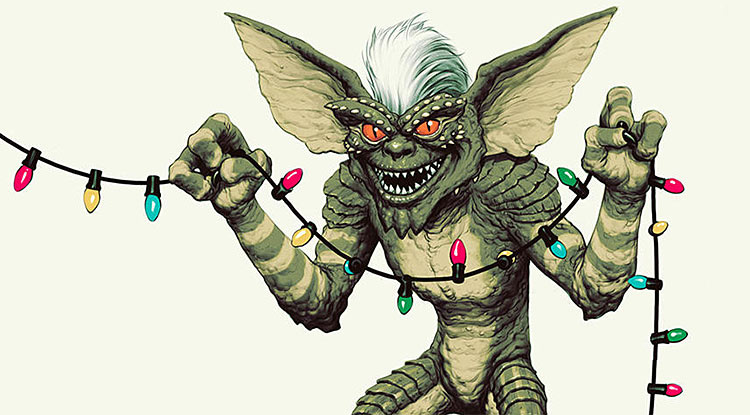 Mondo release Gremlins soundtrack with water and light-sensitive record sleeve
An integral part of Vinyl Care 101 is not to expose your records to water or sunlight, if at all necessary. Flying in the face of conventional wisdom, the mavericks at Mondo designed a record sleeve this year that required both – a little water to reveal images on the inner sleeve, and a little sunlight to trigger the images on the ultra-violet sensitive gatefold. As with everything at this time time of year, best used in moderation.
---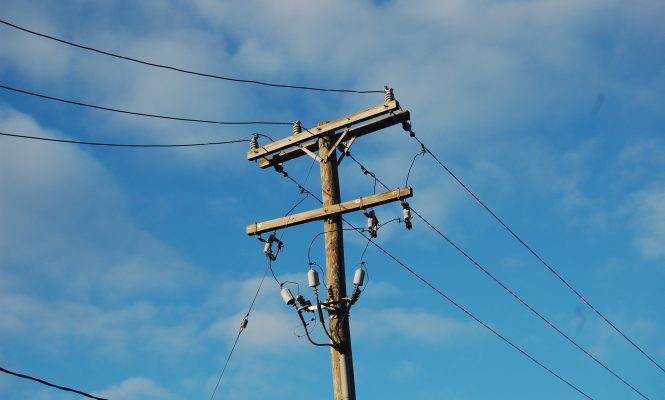 This Japanese pensioner built an electricity pylon in his garden to improve the sound of his records
The quest for perfect sound took a step into the absurd this year as Japanese pensioner Takeo Morita one-upped pretty much every audiophile in 2016 by planting a $10,000 forty-foot utility pole in his garden which he connected to the power grid to give his hi-fi setup its own source of "pure" power. "Electricity is like blood. If it is tainted, the whole body will get sick," he explained. "No matter how expensive the audio equipment is, it will be no good if the blood is bad." Takeo, we salute you.
---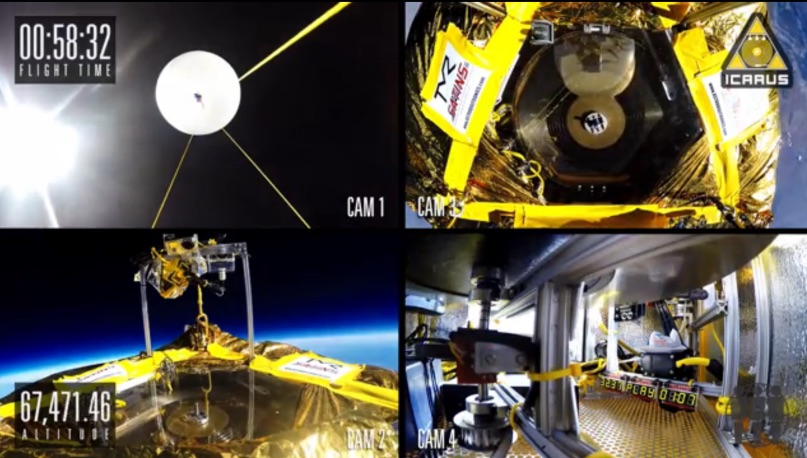 Jack White finally managed to play a record in space
A man who could have a list of his own every year, Jack White made good on a long-time ambition this year to play a record – in this case a copy of Carl Sagan's 'A Glorious Dawn' 7″ – in the stratosphere in what surely goes down as the most unnecessary achievement of 2016. Streaming the whole thing live, the Icarus Craft and its "space-proof turntable" succeeded in its mission, leaving open the potential for a Jack White-Elon Musk collaboration in 2017.
---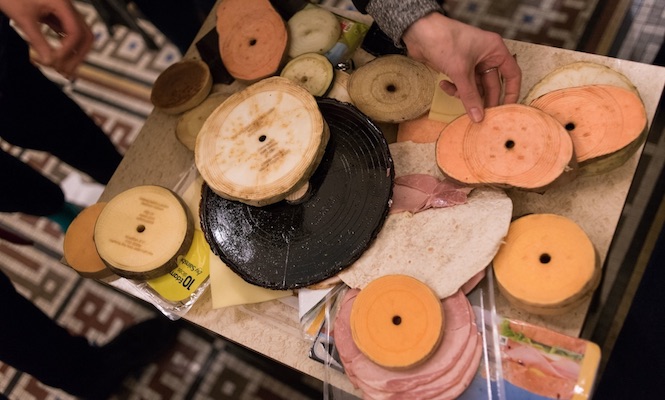 Matthew Herbert turned cheese, aubergine and ham into edible, playable vinyl records; releases limited edition tortilla
As one culinary collector showed us in 2015, it is in fact possible to press the Mexican Hat Dance onto the surface of a tortilla. In a serious case of art imitating life, Matthew Herbert took things a step further and made the tortilla a central part of his 'edible sounds' Future Of Food performance in London. for the show, the maverick polymath produced a playable tortilla record in a limited edition of 12 units to get to the root of contemporary issues around food production, nutrition and waste. Aubergine, onion, celeriac, potato, ham, cheese, and sugar were also laser-etched into playable, edible records which were then fed to the audience at the end of the performance, confirming his reputation as one of the UK's pre-eminent taste-makers, at the cutting edge when it comes to saucing raw sounds.
---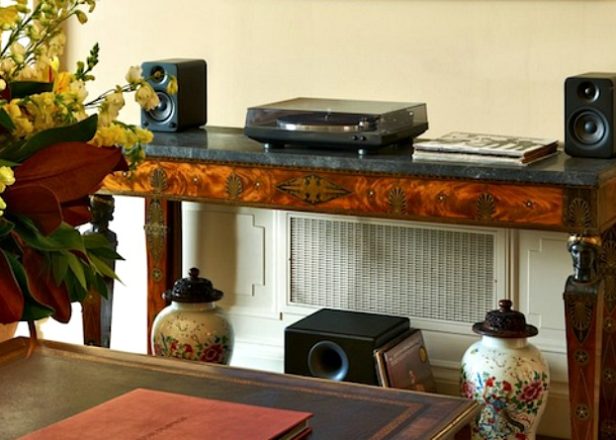 Obama's turntable turns the audiophile world inside out
As Donald Trump prepares to move his Fischer Price CD player into the White House, we caught a glimpse of Barack Obama's set-up – a modest stereo, sure, but then again the man's got more important things to worry about most of the time. Who knows, maybe we even kicked back to Thurston Moore and Bernie Sanders' limited edition flexi-disc every now and then?
---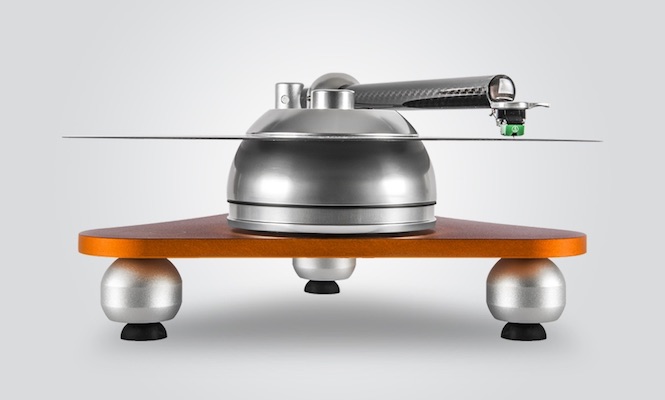 This new turntable has been built without a platter
Spare a thought for Atmo Sfera, this turntable makers who stunned the world with what they called "the first platterless deck" in 2016, only to be one-upped by that bleedin' levitating turntable. Still, a successful campaign on Kickstarter has brought the deck to life, for what was one of the strangest turntable developments of the year.
---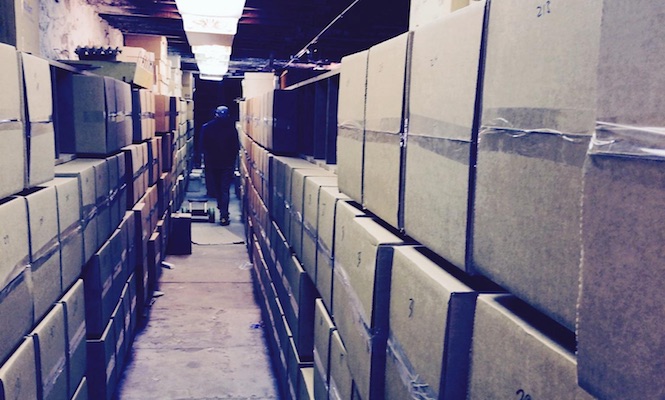 Record store owner finds 100,000 sealed records in basement
The stuff dreams are made of, Rob Sheeley of Minnesota's Mill City Sound record shop must have felt like the luckiest so-and-so of 2016 when he stumbled upon a basement full of 100,000 sealed records in 2016. Sealed?! SEALED! And not just any old garbage. Spanning the classics from Prince and Bob Marley to The Ramones and Frank Zappa, the collection of 100,000 virgin discs was the entire inventory of a record store that closed its doors in 1984. Naturally, Sheeley bought the lot in five minutes flat for roughly $1-a-record. "It took everything I had to keep it together," he admitted.