Published on
November 4, 2015
Category
Features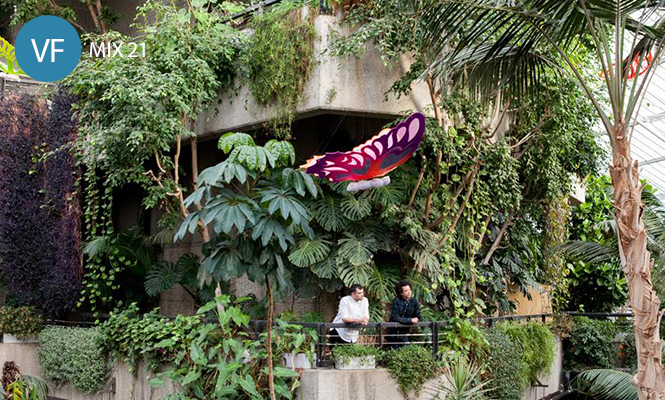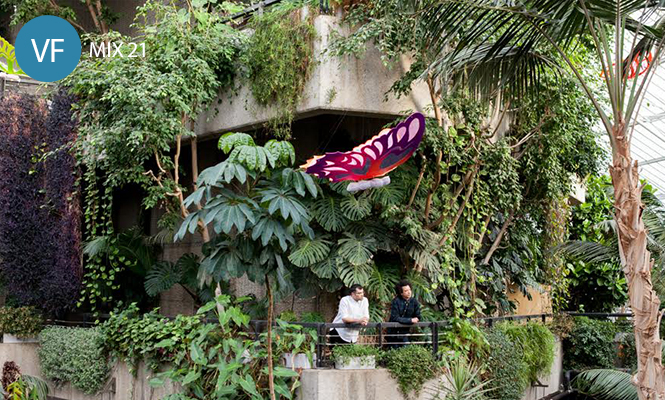 Auntie Flo & Esa drop in for VF Mix 21.
Earlier this year, UK-based Brian d'Souza and Esa Williams launched Highlife World Series, curating and engineering original songs by local musicians from Cuba, Kenya, Uganda and beyond.
Brian's own work as Auntie Flo continues in 2015 with Theory Of Flo, an expansive long player recorded in Havana, Glasgow and London, and with references still further afield. Featuring guest contributions from his musical soul mate Esa as well as Ghanaian singer Anbuley and Shingai Showina, the new album hits record shops this Friday.
To mark the release, we invited the duo to give us a taste of their collective tastes and influences on vinyl. Starting with a plunge in the deepest waterfalls of Zimbabwe, the mix meanders through global grooves for three-and-a-half hours.
Recorded at their vinyl-only listening session at Brilliant Corners on 31 October, listen in full below and keep scrolling for Brian's words on five key records from the mix.
---
Words: Brian d'Souza
---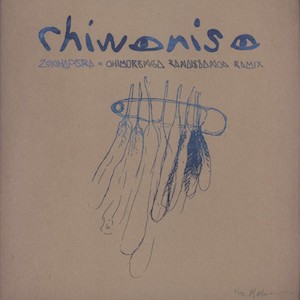 Chiwoniso
'Zvichapera' from 12″
(Nyami Nyami, 2015) / Buy
I've started a lot of sets with this beauty this year. Amazing mbira music from the Zimbabwean who unfortunately died earlier this year. I met the owner of the label Nyami Nyami that released this randomly in Lyon and he gave me the next two releases on the label, which also happen to be tracks 2 and 3 in this mix.
---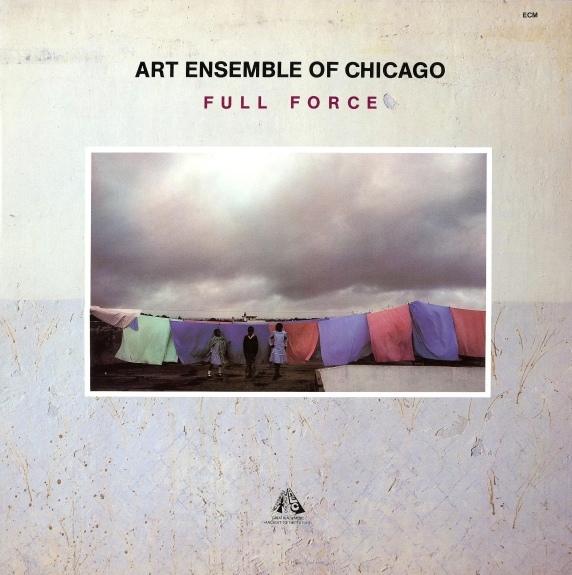 Art Ensemble Of Chicago
'Magg Zelma' from Full Force
(ECM, 1980) / Buy
I started collecting records around the age of 15 when I inherited a turntable from my Dad and took a few of his records. This was one of them and this, alongside Miles Davis Bitches Brew, is my favourite jazz record.
---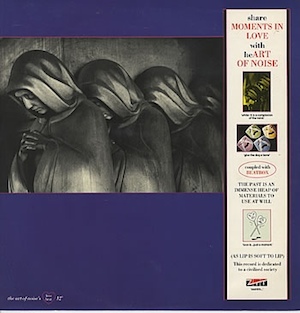 Art Of Noise
'Moments In Love' from 12″
(Island Records, ZTT, 1985) / Buy
Absolute classic and much sampled/remixed record that sounds so powerful today. Bliss.
---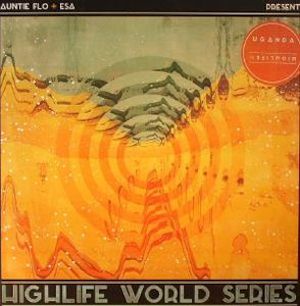 Bantu Clan vs Sarabi
'Africa Ni Leo (Esa's Extended Mix)' from Highlife In Uganda
(Highlife, 2015) / Buy
This was released earlier this year on our Highlife World Series imprint. Esa played a huge role in how this record came about, recording Bantu Clan from Uganda and Sarabi from Kenya as part of a Santuri project in East Africa. The track title translates as 'Africa is Now' – a direct repost to the rather shortsighted 'Africa is the Future' campaign that happened recently; here are artists from Africa showing that their time is now.
---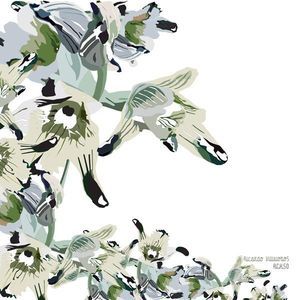 Ricardo Villalobos
'Ichso' from Achso
(Cadenza, 2005) / Buy
I make not secret of being a huge Villalobos fan and this EP is his strongest work in my opinion. Organic, otherworldly, meandering – he's at his best when working with 'traditional' instrumentation as the wandering flute on this proves.
---
Complete Tracklist
1.  Chiwoniso – Zvichapera
2.  Swazi Message – Swazi Message
3.  Kaang – Kaang
4.  Mulatu Astatke – Mulatu
5.  Slow Riffs – Peace Arch
6.  Art Ensemble of Chicago – Magg Zelma
7.  Ashes To Machines – Resistance
8.  The Congos – Congo Man (Carl Craig Edit)
9.  Falty DL – Mean Streets pt 1
10. Afefe Iku – Watch Face
11.  Art Of Noise – Moments In Love
12.  Indian Ocean – School Bell / Treehouse
13.  Wolf Muller – Dickicht
14.  James Mason –  I Want Your Love
15.  Letta Mbulu – Normalizo
16.  Soft Rocks –  Sabu Dance
17.  Womack & Womack – Life's Just A Ballgame (Dub)
18.  Bantu Clan vs Sarabi – Africa Ni Leo (Esa Extended Mix)
19.  Unknown Edit
20.  Bazaré D. Pablo Et Orchestre Nassima – Nassima (12″ Edit)
21.  Afrocubanos
22.  Christopher vs Swahili Alley – Doadoa14
23.  Nyles-Jarvis Project – Tribal Juice
24.  Herbert – Suddenly
25.  Thomas Melchior & Luciano – Father
26.  Ricardo Villalobos – Ich So
27.  Piranahead feat Craig Huckaby – Child Of The Sun
28.  Macadem Mambo  – Sikaa
29.  Wganda Kenya – Pim Pom
30.  Boof – Just on the Swings
31.  Nino Love  – Im in Love
32.  Tabu Ley Rochereau
33.  DJ Sotofett & Karolin Tampere – Nondo (feat Maimouna Haugen)
34.  MAW – Unknown
35.  Dresvn – First Voyage (DJ Sotofett Mix)
36.  Nu Guinea  – Around the World (Vocal Mix)
37.  Toto Chiavetta – Percussion Suite
38.  Dj Sotofett – Assa Med Den Derre Floyta
39.  Four Tet – Sun Drums and Soil