Published on
February 4, 2016
Category
Features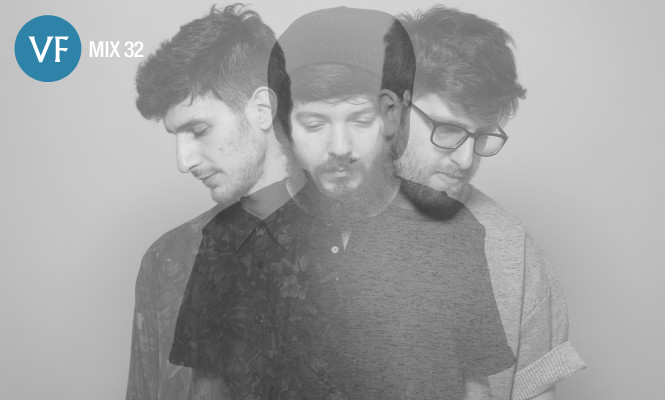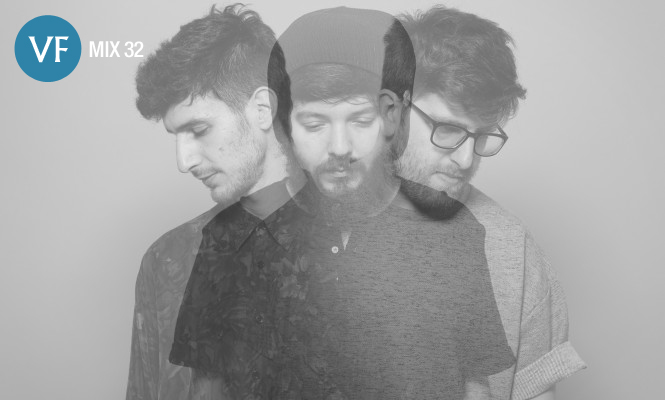 VF Mix 32 is an international affair.
Israeli trio Garden City Movement are always looking to break new ground, not least for being the first to drop a track by Uri Geller in one of our mixes. Fresh from releasing their soulful electronic EP Modern West with The Vinyl Factory in 2015, the trio now find themselves on a new compilation from label collaborators BLDG5, whose forthcoming Nightingale Floor LP gathers an eclectic international cast of forward-thinking musicians.
To mark the release, the Garden City boys have picked out a selection of records picked up on tour, dug from record shops, markets and dealers across the world. While the emphasis is on records found closer to home (you'll struggle to find more '80s private press Israeli synth music anywhere else this week), they've also made room for Tamil soundtrack legend Ilaiyaraaja, French producer Débruit's brilliant collaboration with Alsarah and an ice cold slab of Polish new wave.
Listen here and scroll down for a bit of context from the GCM crew.
---
Words: Garden City Movement
---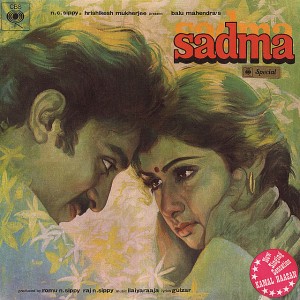 Ilaiyaraaja
'O Babuaa Yeh Mahua' from Sadma OST
(CBS, 1983)
The track from the Sadma soundtrack is one of the best records we brought from India. This is actually a Bollywood remake of the movie which was originally a Tamil movie (from the southern part of India). The producer of the soundtrack Ilaiyaraaja is the greatest Tamil movies music creator of all time and this soundtrack was his debut in Bollywood movies. When we played India in December we were told by Hunee and Antal about this record shop in Delhi we should check out. The store was really hidden, when you walk down the street you only see a shoe store but if you'll go the back of the store and climb the stairs there was the most amazing super small shop we'd ever seen. When we asked about Ilaiyaraaja's albums we were told that they don't have any and that it's more common to find them in the southern parts of India. But then the owner made a phone call and after a few minutes a bike came to the shop with one copy of this soundtrack. It was a surreal moment!
---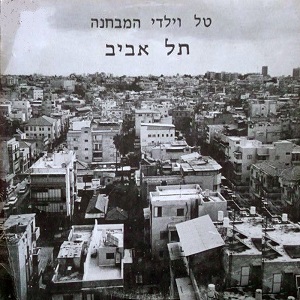 Tal And The Test Tube Babies
'The Goblin Dance'
(1982)
'The Goblin Dance' from this 12″ is a record that truly no one knows about even the producer/writer himself. I received this record as a gift from DJ Hectik (from Fortuna Records) because he knew I'm all about '80s Israeli records and the hardcore and trashier the better. By the end of the '80s in Israel a lot of musicians recorded their own 12″s and albums. I guess it became a bit more accessible and affordable and until they stopped pressing vinyl in Israel (circa 1992) there were tons of really bad records pressed. But sometimes, like in this record, you can find a good track. Hectik told me that after searching this guy for a few years now (through the name of photographer on the back cover) he found him living in London and was so surprised to hear about his record. It was truly a blast from the past for him. The A side of this is a weird track in which he says how much he hates Tel Aviv.
---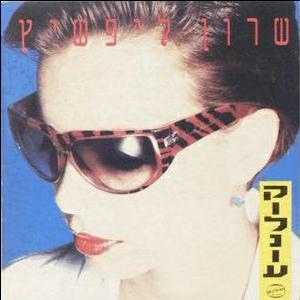 Sharon Lifshitz
'Tot Chalomot' from Cinema
(Hed Arzi, 1985)
'Tot Chalomot' is an no ordinary track. In the '80s Sharon Lifshitz was one of the biggest pop stars. Her album Cinema was a huge success and filled with quite cheesy songs and ballads but when you listen to it and get to the last track out of nowhere you'll find this super dark ambient track. When searching about this track we couldn't find out anything. The only credit is the producer of the record who I guess had a bit of time left on the vinyl and wanted to put out something of his own.
---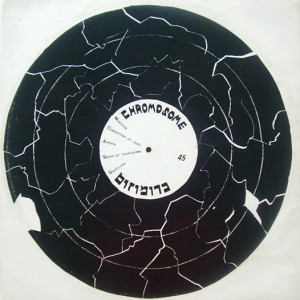 Chromosome
Chromosome EP
(TOV Production, 1981)
The Israeli new wave scene was small and all the bands that played here in the '80s were basically made up of the same people. Chromosome were the first, great post punk/cold wave group, built from people like Rami Fortis who is still a big shot in the music industry here (even as a judge in the cheesy X factor). Fortis created the first Israeli punk album in the late '70s and then moved on to Chromosome and a number of short-lived groups before flying to Europe to collaborate with other Israelis, performing as one of the new wave scene's greatest acts Minimal Compact. Other members of Chromosome went to create great groups too and are also featured in the mix; Ronen Ben Tal with Jean Conflict (The track 'Exercise' closes the mix) and Schultz and his band ICU (with the track 'The Train').
---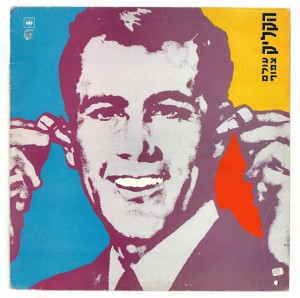 Clique
'Who Do You Love'
(Boom-Cha Productions, 1988)
Buy
'Who Do You Love' is a track from another great '80s band, Clique. The band members and the leader Dani Dothan were real art pioneers in Tel Aviv combining strong political statements in their work. Unfortunately the people from that time are starting to pass away, including Clique's Eli Abramov who passed after releasing their final album in 2015. I'll always remember accompanying them at the Buzzcocks show in Tel Aviv they supported a few years ago and how excited they were.
---
Full tracklist:
Uri Geller – Velvet Space
Shimshon Miel – Nueiba Nueiba
Arik Rudich – Apocalypse
Ami Shavit – alpha 6
Sharon Lifshitz – Tot Chalomot
Tal And The Test Tube Babies – The Goblin Dance
ICU – The Train
Chromosome – Afrika
Zaka Percussion – sahel
Asha Bhosle – O Babuaa Yeh Mahua
Every Breath I Take (Soft Rocks Reconstruction)
Débruit & Alsarah – Jamilla
Izem – Hajja
Payfone – Subcoiscient Lamentation Feat. Tigerlight
OMFO – Apple Blossom
Izabela Trojanowska – Jestem twoim grzechem
Rheingold – Dreiklangs-dimensionen
Kroma – sexy films
Supermax – lovemachine
Clique – who do you love
Jean Conflict – Exercise
---
Nightingale Floor is released via BLDG5 Records on 5th February. Click here to grab it.