Published on
June 28, 2018
Category
Features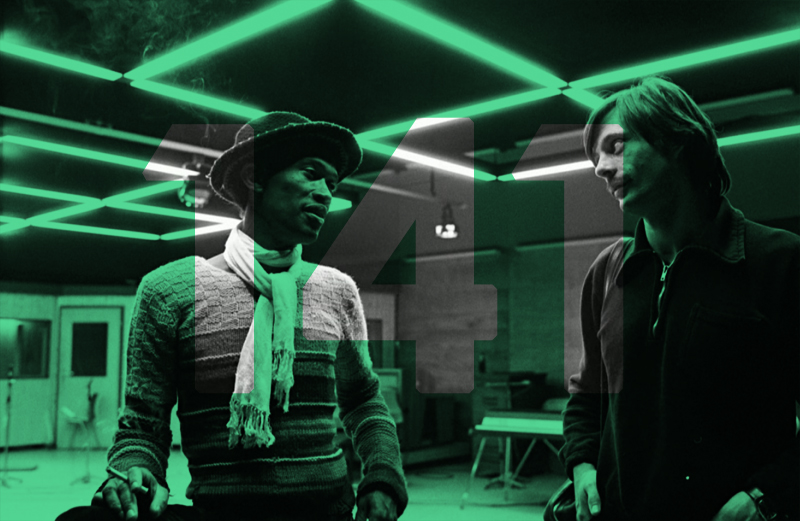 Art jazz, cosmic new age, ambient and minimalism from a catalogue of over 1,500 records.
American producer and multi-instrumentalist Alexis Georgopoulos aka Arp's new album Zebra is deceptively simple. A sumptuous tapestry of Fourth World, Japanese ambience, new age exotica and wiggy cosmic riffs, viewed through jazz-tinted glasses, it's no surprise that the esoteric ECM label is a reference point.
With over 1,500 releases to choose from, putting together a 2-hour introduction to the influential imprint is no mean feat. Spanning an incredible breadth of music, from British jazz adventurers Azimuth, to Fourth World pioneer Jon Hassel and avant-garde trumpet player Don Cherry, you can listen to the mix and read Georgopoulos' introduction below.
---
"Digging for records, it's almost impossible to not come across ECM LPs. In a sea of beard-rock and disco glitter, you can't not notice when an ECM sleeve thumbs into view. There's an air of … stillness about them. They have the whiff of new age but the aesthetic is distinctly European — a single photograph, floating in a large frame, minimal text, like if Windham Hill was designed by Peter Saville. Without fail, the atmosphere is moody, distant, dreamlike. ECM impresario Manfred Eicher likes to convey the idea you're holding something 'significant' in your hands.
I was in awe of the artwork long before I was able to wrap my head around the music's scope. I mean, they've released over 1,500 records! The first records I heard were from the NEW SERIES branch, their avant-garde classical umbrella — Steve Reich's Music for 18 Musicians, Meredith Monk, and Arvo Pärt's Fratres. Pretty transformative stuff. It's hard to just go on playing barre chords on your guitar after you hear that stuff.
Though those are some of the most iconic ECM records, in a way, they're kind of peripheral to the label's overarching aesthetic, which is a very specific kind of high-brow, improvised European "art jazz". A kind that is incredibly well-recorded and – for better or worse – often appeals to a 60-year old man with an incredible hi-fi system. Don't let that deter you though! When it works, the vibe — hushed, soundtrack-esque, meditative, academic, drawing on folk/world music, cosmic new age, ambient, minimalism — can be incredible. When it doesn't, the pristine recording and the dated sax/guitar solos can be cloyingly smooth. But, you know, digging for diamonds in the rough is part of the fun, right?
Making a definitive ECM mix is next to impossible, and decidedly subjective. Even with this two-hour mix, there are so many incredible tracks I had to leave off. I tried to steer clear of the label's most iconic tracks — though I couldn't resist including John Abercrombie's 'Timeless' and the Metheny track. For the most part though, I focused '70s and '80s stuff, and it being summer — what I think of as 'the balearic stuff'. A lot of MFM's Outro Tempo reminds me of ECM's Brazilian records — Egberto Gismonti and Naná Vasconcelos, in particular — so maybe people who liked that will connect with this. I like ECM best when the tracks have a strangeness to them. When it's best, the music, like the cover art, situates the listener as though they're comfortably alone in a great, big world, a world so incredibly rich and vast and complex, it's staggering. In a good way."
Tracklist:
Egberto Gismonti & Naná Vasconcelos – Dança Das Cabeças (1977)
Azimuth – Azimuth (1977)
Bennie Maupin – Ensenada (1974)
Jon Hassell – Miracle Steps (1986)
Barre Phillips – Mountainscape 5 (1976)
Egberto Gismonti & Naná Vasconcelos – Fogueira (1985)
Eberhard Weber – T. On A White Horse (1976)
Jack DeJohnette – Picture 1 (1977)
John Abercrombie, Jan Hammer & Jack DeJohnette – Timeless (1975)
Don Cherry & Collin Walcott – Grazing Dreams (1977)
Naná Vasconcelos – Ondas (Na Óhlos De Petronila) (1980)
Tom van der Geld – Small Mountain (1986)
Eberhard Weber – The Colors of Chloe (1974)
Miroslav Vitous, Terje Rypdal & Jack DeJohnette – Maya (1981)
Ralph Towner & John Abercrombie – Fables (1976)
Codona (Collin Walcott, Don Cherry & Nana Vasconcelos) – Lullaby (1983)
Pat Metheny – Sueno con Mexico (1979)