Published on
May 11, 2017
Category
Features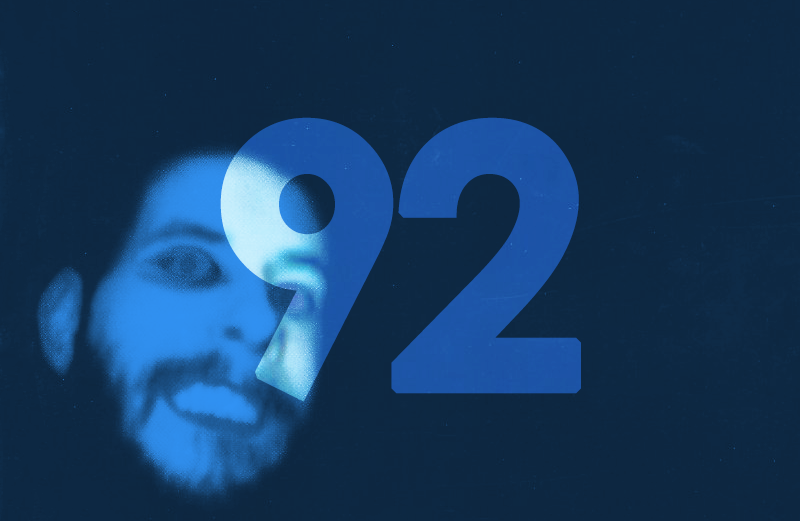 An hour with the post-rock giants.
While Mogwai may not immediately seem to have much in common with the gentle finger-picking of guitarist Daudi Matsiko, it's not long into this immersive collection of tracks that the connection becomes a little clearer.
The disarming intimacy of Matsiko's debut album An Introduction To Failure – collecting his two previously released EPs on Naim records – finds kindred spirit in Mogwai's quieter passages, the soft-footed drones and guitar swells looping eerily in the distance.
Having worked with VF artist Keaton Henson among several others, Matsiko is the kind of artist who sees connections where others might not, and it's not hard to hear the moments at which Mogwai sound a little like another formative influence In A Silent Way-era Miles Davis.
Celebratory and cathartic, dive into Matsiko's hour-long Mogwai journey and delve into his introduction below.
---
So… here's my Mogwai mix. I could have easily just looped 'I Know You Are But What Am I?' for one hour, and I very nearly did. Mogwai are one of the first bands I saw live as a teenager in Cambridgeshire. I still remember that gig at the Junction, how intense and how enveloping it was. I left that gig stunned and pretty much in love.
I put this mix together to highlight some of my favourite and most loved moments from the band and I tried to make it both a little celebratory and cathartic.
Mogwai exposed me as a youngster to a different way of thinking. Making music that not only took me on a journey, but used space, different textures and silence to tell emotionally sincere stories with incredible moments of poignancy just as powerful and significant as the brutal walls of sound they also create. This mix barely scratches the surface of the sincerity and breadth of their music but I hope you enjoy it.
Tracklist:
1. 'Helicon 2' – Ten Rapid
2. 'Hunted By a Freak' – Government Commissions (BBC Sessions 1996-2003)
3. 'Wake Up And Go Beserk' – Zidane: A 21st Century Portrait
4. 'Burn Girl Prom Queen' – EP+6
5. 'Sine Wave' – Rock Action
6. 'Punk Rock' – Come On Die Young
7. 'Rano Pano' – Hardcore Will Never Die, but You Will
8. 'Mogwai Fear Satan' – Mogwai Young Team
9. 'Acid Food' – Mr Beast
10. 'Secret Pint' – Government Commissions (BBC Sessions 1996-2003)
11. 'Stop Coming To My House' – Happy Songs for Happy People
---
Daudi Matsiko's An Introduction To Failure is out on 26th May via Naim records. Click here to pre-order your copy.