Published on
April 6, 2017
Category
Features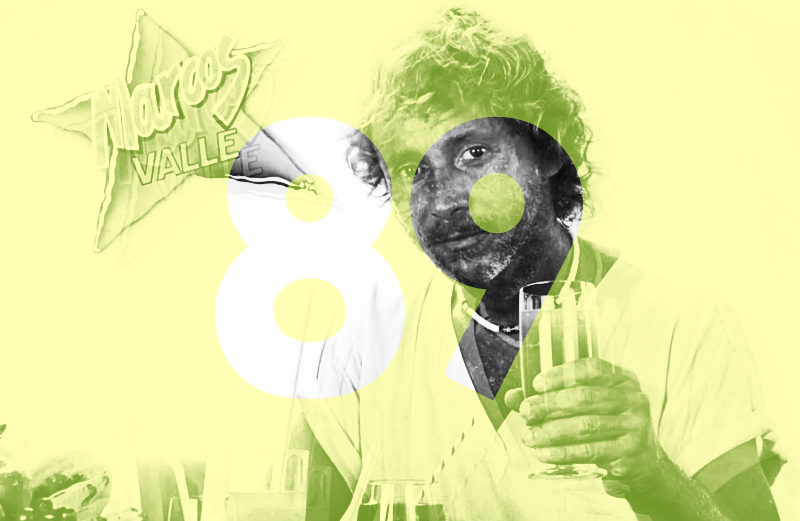 Mix up a caipirinha, sit back and relax.
No one channels Copacabana quite like original Rio beach boy Marcos Valle. After all, who else stirs jams as sun-drenched as 'Estrelar' or 'Mentira'?
But his place in the history of Brazilian music goes further; amongst heads, Valle is more discerningly hailed as 'the renaissance man of Brazilian pop.'
"Infiltrating pop, bossa nova, samba, delicate psychedelia, jazz and funk, Marcos Valle has consistently shown a dogged determination to transcend the traditions and structures of bossa nova, whilst never veering away from the movement's inherent, fundamental spirit," begins our review of Brazilian's incredible six decade career.
Here, fellow country-man Fabricio D.Vyzor supplies another tribute to the man's enormous body of work, mixing records from his early pysch and rock-influenced days in 1970 right up to the romantic bossa-pop of his most recent 2010 record for Far-Out.
Tracklist:
01. Marcos Valle – Bicicleta (1984)
02. Marcos Valle – Nem Paleto Nem Gravata (1973)
03. Marcos Valle – Dia D (1983)
04. Marcos Valle – Ta Tudo Bem (1986)
05. Marcos Valle – Freio Aerodinamico (1970)
06. Marcos Valle – Os Ossos Do Barao (1973)
07. Marcos Valle – Tiu-Ba-La-Quieba (1973)
08. Marcos Valle – Malena (1972)
09. Marcos Valle – Revolucao Organica (1972)
10. Marcos Valle – Voo Cego (1972)
11. Marcos Valle – O Cafona (1971)
12. Marcos Valle – Agua de Coco (2003)
13. Marcos Valle – Bahia Blue (1997)
14. Marcos Valle – Garra (1971)
15. Marcos Valle – Vinte e Seis Anos de Vida Normal (1971)
16. Marcos Valle – Estrelar (1983)
17. Marcos Valle – Esphera (2010)
18. Marcos Valle – Demoacustico (1972)
19. Marcos Valle – Bar Ingles (1997)
20. Marcos Valle – Abandonou (1997)