Published on
March 16, 2017
Category
Features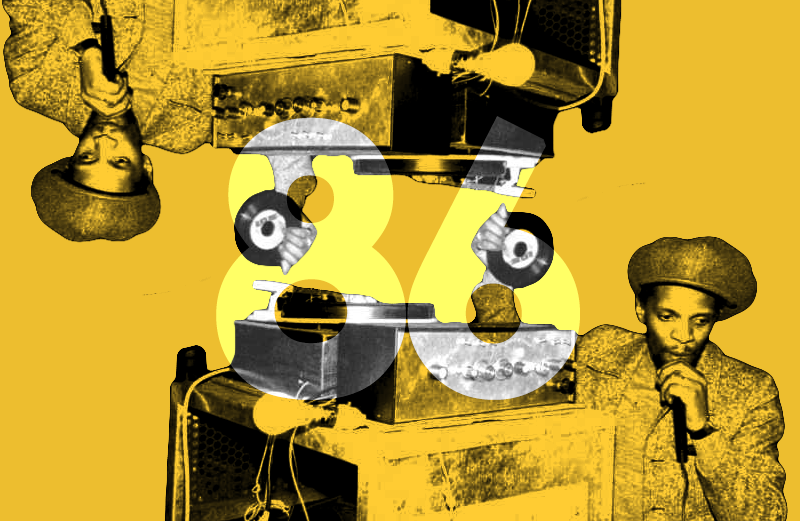 The spiritual sound system legend.
The Windrush brought an eight year-old Jah Shaka (real name unknown) from the shores of Jamaica to the blocks of south-east London.
In the late '60s he started out as an operator on the local Freddie Cloudburst sound system before assembling the gear for his own sound, inspired by Rastafari faith and also the American Civil Rights Movement.
Named after the eighteenth-century Zulu monarch, King Shaka, the sound system gained a large and loyal following by the late '70s including post-punk acts like Public Image Ltd and The Slits.
The dances hit a chord with their spiritual energy, rapid rhythms, ear-splitting levels, trademark sirens and the singular presence of Shaka, a man who would lose himself with the crowd.
Here, Roly Porter, formerly of industrial dubstep duo Vex'd, drops a 60-minute tribute to the sound system legend and his label, which released tracks by Max Romeo, Johnny Clarke, Twinkle Brothers and more.
Tracklist:
01. Jah Shaka – Great Day Dub
02. Jah Shaka – Seven Seals Dub
03. Jah Shaka ft. Tony Tuff – Give Thanks Dub
04. Jah Shaka ft. Icho Candy – Revelation Time Dub
05. Jah Shaka ft. Tony Tuff – How Long
06. Jah Shaka – How Long Dub
07. Jah Shaka – Babylon Dub
08. Johnny Clarke – Babylon
09. Jah Shaka – Talking Drum Dub
10. Wicked Man – Ras I
11. Jah Shaka – Wicked Dub
12. Twinkle Brothers – New Day
13. Max Romeo – Fari, Captain of my Ship
14. Jah Shaka – Just Infatuation Dub
13. Jah Shaka – Numberless Dub
14. Jah Shaka – Judgement Dub
15. Max Romeo – Rich People