Published on
February 2, 2017
Category
Features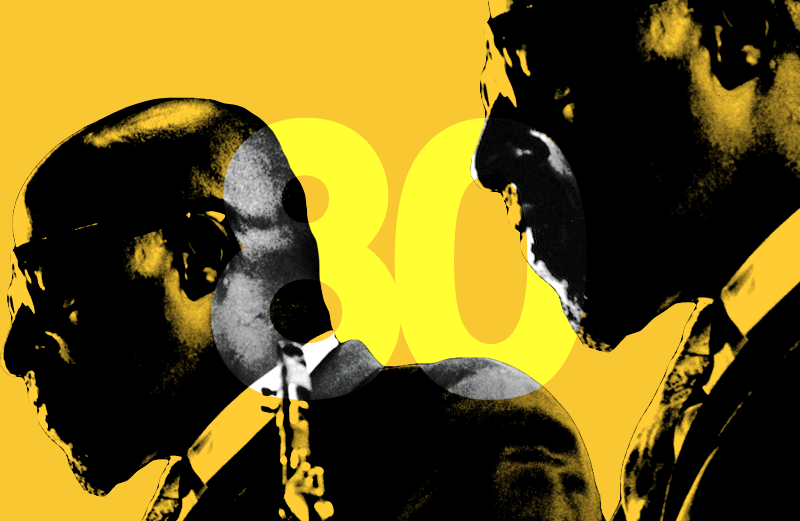 An hour with the spiritual jazz heavyweight.
Yusef Lateef may have been a tenor saxophonist and flute player by trade, but the list of instruments with which he stretched the boundaries of the jazz tradition is as long as his storied discography.
One of the most influential artists of his generation, Lateef was among the first wave of jazz musicians looking East in search of new rhythms and melodies, albums like his Eastern Sounds from 1961 paving the way for the likes of John and Alice Coltrane and countless others.
His records have since formed the cornerstones of collections for DJs like Gilles Peterson, Floating Points and Four Tet, and inform the new wave of fierce jazz talent percolating at the fringes of London's dance music scene.
One such protégé is Collocutor's Tamar Osborn, who is playing music from the Yusef Lateef songbook at the latest Church Of Sound event in London. One of our records to look out for in 2017, Collocutor's new album The Search is out later this month via On The Corner and to mark the release we asked Tamar and Lex from Church of Sound to produce a special Yusef Lateef mixtape, which you can listen to above.
---
Tracklist:
Tamar's half:
01. 'The Three Faces Of Balal' from Eastern Sounds
02. 'Passion' from Before Dawn
03. 'Psychicemotus' from Psychicemotus
04. 'Like It Is' from The Blue Yusef Lateef
05. 'Chinq Miau' from Eastern Sounds
06. 'The Weaver' from Nippon Soul (Cannonball Adderley Sextet)
Lex's half:
07. 'I Be Cold' from 10 Years Since
08. 'Eastern Market' from Yusef Lateef's Detroit
09. 'Oscarlypso' from Live At Pep's
10. 'Samba de Amor (Part 2)' from 10 Years Since
11. 'Sister Mamie' from Live at Pep's
12. 'Love Them From Spartacus' from Eastern Sounds