Published on
January 26, 2017
Category
Features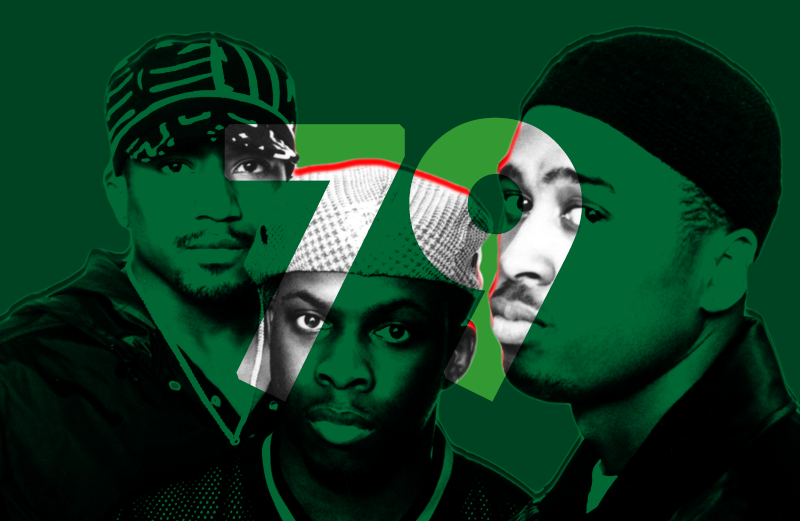 38 tracks in 60 minutes.
It's safe to say that when A Tribe Called Quest finally dropped their new album We Got It From Here… after an 18 year hiatus in late 2016, the world held its breath. Having bade farewell to Phife Dawg earlier in the year, the stakes seemed higher than ever.
What emerged was one of the most accomplished hip-hop comebacks of all time. Obviously, the title said it all. As agile and responsive as they were first time round, it's a record that preaches solidarity in all its forms. The peerless production and lyrical maturity exudes a sort of avuncular comfort from knowing that there are elders out there who still get it.
But where did it all start? To mark the anticipated vinyl release (which you can check out below), we asked Tribe disciple Mr Thing to dig deep and pay tribute to Q-Tip, Jarobi and Phife the funky diabetic.
So here we have it, an hour of pure Tribe flow that ducks and dives through 38 tracks in just 60 minutes, bringing a few original samples from Roy Ayers, Donald Byrd and co. along for the ride. Thank You 4 Your Service, indeed.
---
Tracklist:
01. Roy Ayers – Feel Like Makin' Love
02. ATCQ – Keep It Rollin'
03. Weather Report – Young & Fine
04. ATCQ – Butter
05. Gary Bartz – Gentle Smiles (Saxy)
06. ATCQ – That Shit (Feat Jay Dee)
07. ATCQ – One Two Shit
08. ATCQ – Jam
09. Howard Roberts – Dirty Old Bossa Nova
10. ATCQ – 1nce Again
11. ATCQ – Check The Rhime
12. Biz Markie – Nobody Beats The Biz
13. ATCQ – The Chase
14. Kool & The Gang – Who's Gonna Take The Weight (Part 2)
15. ATCQ – Oh My God
16. ATCQ – Spirits / Can I Kick It
17. ATCQ – Buggin' Out
18. Funkadelic – Let's Take It To The People
19. ATCQ – Everything Is Fair
20. ATCQ – Footprints
21. Donald Byrd – Think Twice
22. Sugarhill Gang – Hot Hot Summer Day
23. ATCQ – Luck Of Lucien
24. ATCQ – Showbusiness
25. ATCQ – Scenario Remix
26. ATCQ – Scenario
27. ATCQ – Hot Sex
28. ATCQ – Electric Relaxation
29. Minnie Riperton – Inside My Love
30. ATCQ – Lyrics To Go
31. ATCQ – Find A Way
32. Towa Tei – Folknova
33. ATCQ – Get A Hold
34. ATCQ – God Lives Through
35. Jimmy McGriff – Dig On it
36. ATCQ – Excursions
37. Outro
38. Cal Tjader – Aquarius