Published on
January 19, 2017
Category
Features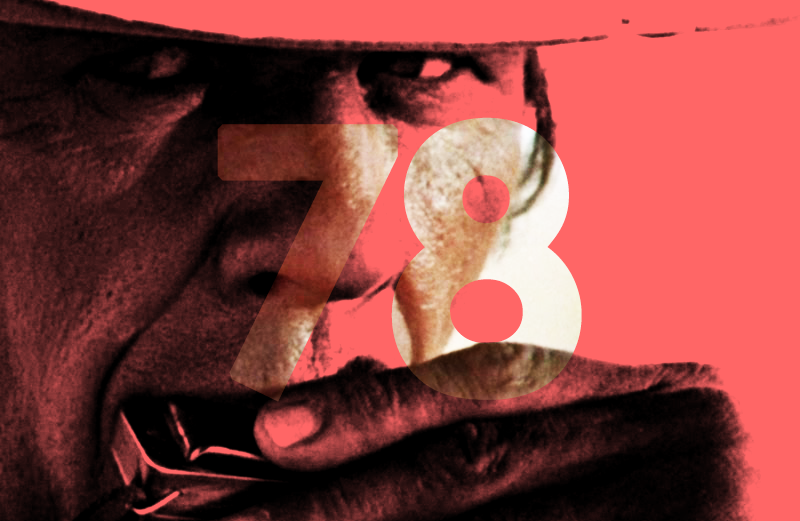 An hour with the legendary soundtrack composer.
Never mind Leonardo Di Caprio. It took Italian soundtrack master Ennio Morricone something like five hundred films to land his first gong, returning to the fray to score Quentin Tarantino's 2015 neo-Western The Hateful Eight.
A man who revolutionised the film soundtrack, Morricone's ability to sculpt and urgent pathos has shaped a generation of composers from beyond the silver screen. One of those is Frenchman Olivier Alary, newly signed to Fat Cat's post-classical label 130701 for new album Fiction / Non-Fiction, on which he can explore his fascination with sound to the fullest: "For me the texture of sound is as evocative as a strong melody or harmonic progression," describes. "I also love to blur the boundaries between the geography of instruments and music genre."
And it's not just this versatility that he's learned from the Italian master; with over twenty feature lengths soundtracks to him name, releases on Aphex Twin's Rephlex and collaborations with Björk under his belt, he's proving to be just as prolific.
Listen to Olivier's Ennio Morricone mix and read his accompanying text below:
"For this mix, I picked Ennio Morricone because of his compositional versatility. What I love about his work is how he can go from absolute radicalism to utter kitsch while maintaining his musical identity.
It seems that he can embrace every style of music and make it his own. Furthermore his body of work is enormous (ranging from composing / arranging pop songs to film work and avant garde music) and there are many gems to choose from.
In the track selection, I decided to avoid all the big film scores Morricone did in order to focus on his lesser know work. It goes from his compositions for '60s jazz / pop artists, his atonal work with the Gruppo di Improvvisazione di Nuova Consonanza, to his collaboration album with Chico Buarque and his '70s film work."
---
Tracklist:
Ennio Morricone – Suoni per Dino
Ennio Morricone – La Spiaggia
Ennio Morricone – Requiem Per Un Operaio
Hellen Merrill – Estate (composed by Ennio Morricone)
Chico Buarque – Funerale di un Contadino (arranged by Ennio Morricone)
Ennio Morricone – Come Maddalena (Versione 12″ maxi disco 78)
Ennio Morricone – Gli occhi freddi della paura
Gruppo di Improvvisazione Nuova Consonanza – RKBA 1675
Ennio Morricone – Fondate Paure
Ennio Morricone – Seguita
Ennio Morricone – Studio Di Colore
Chico Buarque – Rotativa (arranged by Ennio Morricone)
Ennio Morricone – Quelle foto
Ennio Morricone – Veruschka
Ennio Morricone – Ninna Nanna Per Adulteri
Ennio Morricone – In un ricordo
Enrico Pianori – Chiudo gli occhi (composed by Ennio Morricone)
Ennio Morricone – La donna invisibile
Mina – Se telefonando (composed by Ennio Morricone)
Ennio Morricone – Requiem Per Un Operaio
---
Olivier Alary's Fiction / Non-Fiction is out on 17th February. Click here to pre-order your copy.