Published on
November 17, 2016
Category
Features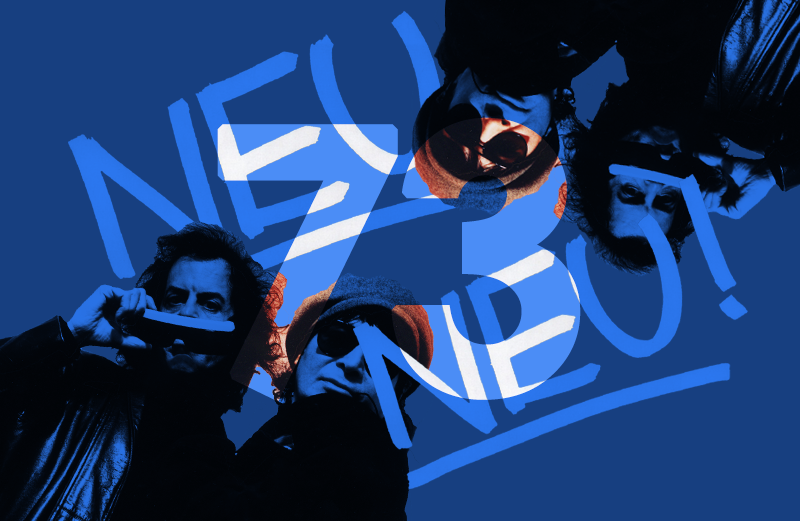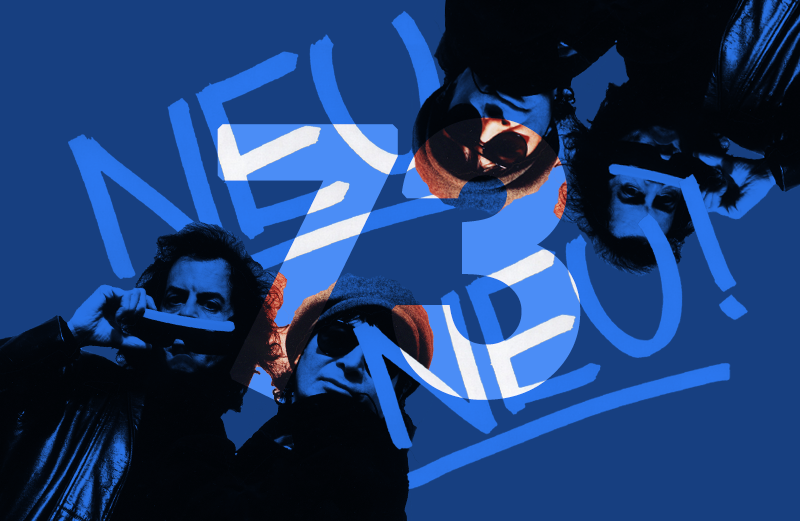 Two legendary groups collide.
Following their split from Kraftwerk, Klaus Dinger and Michael Rother's NEU! became one of most influential bands to come out of the 1970s krautrock explosion. Their sound – based around the locked motorik drumbeat of Dinger and the harmanonic drone of Rother – set the blueprint for Sonic Youth, Radiohead and Primal Scream, but also countless electronic producers.
One such prucer is Al Lover, whose other key influence is the bruiting discord of NYC proto-punks Suicide. To mark his new 10″, Neuicide!, the Austin producer has put together this vinyl-only tribute to the two ground-breaking acts. As well as original releases, the extraordinary mix incldues side projects, solo material, reworks, other band covers (including by Peaches and Neneh Cherry) and snippets from old interviews.
Listen and find the tracklist below.
---
Tracklist
01. Ciccone Youth – Two Cool Rock Chicks Listening To NEU! / NEU! -Im Glück (Intro)
02. Kraftwerk – Heavy Metal Kids / NEU! – Im Glück
03. Harmonia – Watussi
04. Martin Rev – Baby Oh Baby
05. NEU! – Spitzenqualität
06. Peaches – Johnny
07. NEU! – Paradise Walk
08. Martin Rev – Jomo
09. NEU! – Negativeland
10. Lydia Lunch – Frankie Teardrop
11. NEU! – Seeland
12. Pan Sonic & Alan Vega – Motor Maniac
13. Suicide – Wild In Blue
14. NEU! – Hallogallo
15. NEU! – Neuschnee
16. NEU! – Hallogallo (Reprise)
17. Alan Vega – Wipeout Beat
18. Michael Rother – Unterwasserwolken
19. NEU! – Super 16
20. Suicide – Creature Feature (Demo)
21. Brian Eno & Harmonia – Luneburg Heath
22. Martin Rev – Venise
23. Suicide – Ghost Rider (Al Lover Redux)
24. Brian Eno & Harmonia – Vamos Companeros
25. Al Lover – Ranking Roedelius
26. Suicide – Harlem
27. Martin Rev – Red Sierra
28. Alan Vega – Nike Soldier
29. Kraftwerk – Rückstoss Gondoliere / Martin Rev – Muse Interlude
30. NEU! – Cassetto
31. Martin Rev – Les Nymphes Et La Mar
32. Nik Void – Rocket USA
33. Michael Rother – Feuerland
34. Neneh Cherry & The Thing – Dream Baby Dream (Four Tet Remix