Published on
September 1, 2016
Category
Features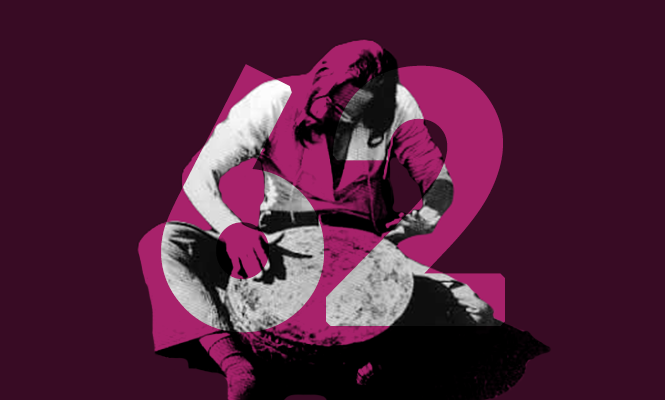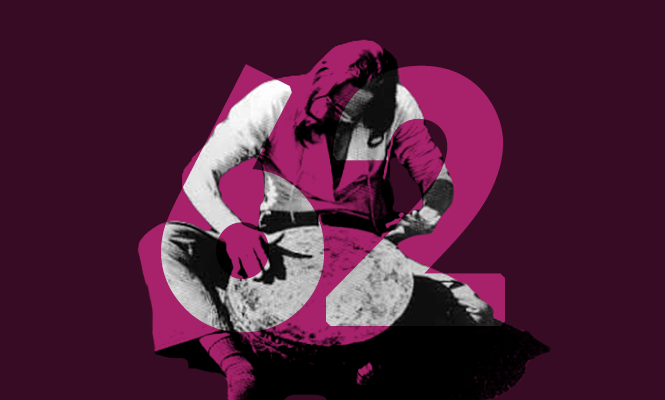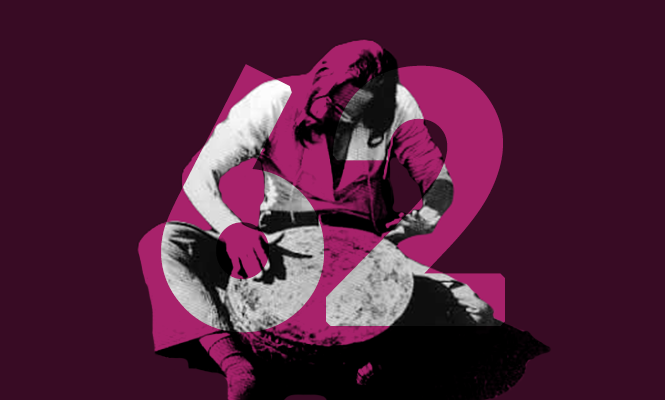 Room40's electro-acoustic master delivers a stirring hour of percussive extrapolations.
Australian born musician John Chantler may have found a home on Lawrence English's brilliant, forward-thinking label Room40, but his musical experience draws on a rich pan-global palette.
Exploring the properties of acoustic instrumentation when subjected to the most delicate and manipulative electronic experimentation, he crafts immersive sonic spaces that touch on minimalism and drone, with his 2014 album Even Clean Hands Damage The Work making our list of the year's top vinyl releases.
To coincide with the release of his new album Which Way To Leave?, we asked Chantler to supply us with an insight into his record collection. This mix, held loosely by the theme 'hand-drum meditations' is a five track journey into the remote hinterlands of the most primal of percussive instruments.
---
Words: John Chantler
---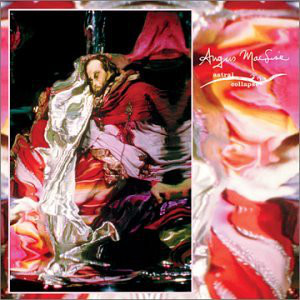 Angus Maclise
'Dracula' from Astral Collapse
(Quakebasket, 2003)
Perhaps best known for his early involvement in the Velvet Underground and The Theatre of Eternal Music (w/ Tony Conrad, La Monte Young & Marian Zazeela), I'm also a big fan of Angus Maclise's electronic music but these recordings of his more esoteric experimentation go a long way towards rounding out the picture of a fascinating artist — particularly his interest in occult spirituality and aligned poetics.
---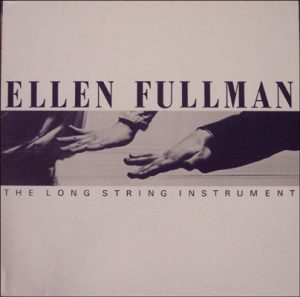 Ellen Fullman
'Woven Processional' from The Long String Instrument
(Superior Viaduct, 2015 reissue)
I hosted a performance by Ellen with her Long String Instrument here in Stockholm earlier this year. It provided some real insight into her dedication to this striking, singular endeavour — e.g. taking six months out to build her woodworking chops to the extent that she could build her own resonators and the lengthy process to custom build the brass weights she uses for tuning… and the sound… on record it's wonderful, but when it makes a room sing then it's really something else.
---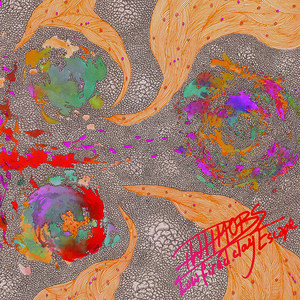 Part Wild Horses Mane on Both Sides
'Benighted Consciousness' from Low Fired Clay Escape
(Self-Released, 2011)
This is a self-issue recording from Part Wild Horses Mane on Both Sides — one of my favourite groups from the UK — capable of vamping in the lineage of Cherry/Blackwell at the same time as channelling all kinds of other less readily fathomable realms. The clay referenced in the title seems to hint to the current manifestation of their long-time commitment to social, DIY forms as Pascal is now involved in setting up an open access pottery studio in Manchester.
---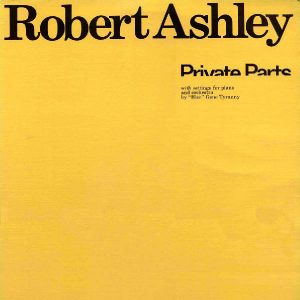 Robert Ashley
'The Backyard' from Private Parts, The Record
(Lovely Music, 1978)
This record has been an obsession for the last 2 years or so since Oren Ambarchi tipped me to it — the tabla's in his own Quixotism are certainly a nod in that direction. I've lifted a simplified quotation from the text as the title for my new LP Which Way To Leave?. The original sleeve for this is also perfect simplicity — no false reveal for all of the images contained in the text.
---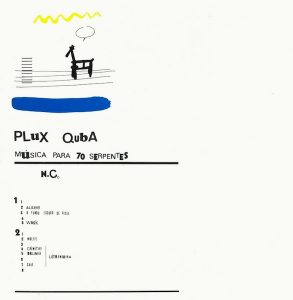 Nuno Canavarro
Untitled from Plux Quba
(Ama Romanta, 1988)
This is probably the most direct and readily beautiful track from Nuno Canavarro's sole LP release Plux Quba — a record that feels new every time I hear it. Great that Jim O'Rourke and the good folks at Drag City are keeping this generally available.
---
John Chantler's Which Way To Leave? is out now on Room40. Click here to order your copy and see John perform at Cafe Oto in London on Friday 2nd September.