Published on
June 16, 2016
Category
Features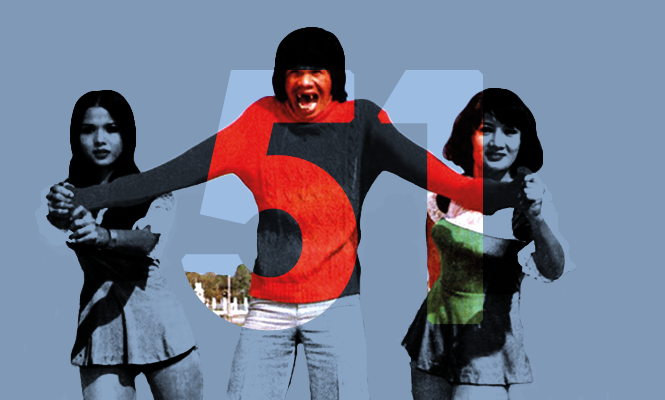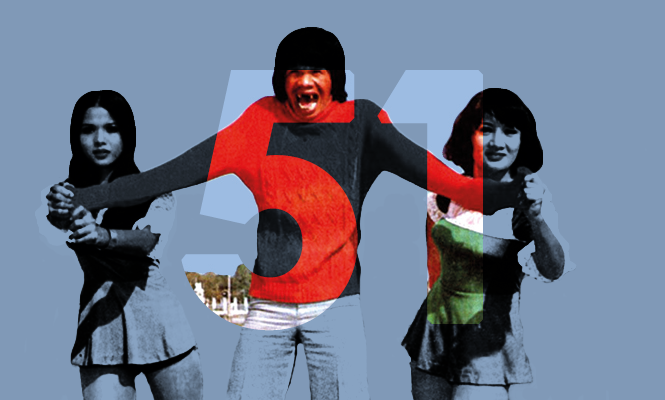 For VF Mix 51, Hani Hanbali drops an hour of molam, luk thung and Thai disco from a recent digging adventure in Bangkok.
---
Words: Hani Hanbali
---
Nowhere can you find a better microcosm of Bangkok's energy and colourfulness than one of Chinatown's major arteries, Charoen Krung road. Coffinmakers, shoe stores and a swarm of roadside food stalls sit side-by-side along the bustling multi-lane road in an incredible mix of senses.
My first attempt to find records involved going to various hi-fi stores and showing them pictures of 45s on my phone. Getting slightly contradictory directions, I continued along Charoen Krung until I eventually found three record stores. The first one on the corner was particularly memorable, with a grandfatherly figure, and his daughter who helped translate, pulling out boxes of 45s from behind the counter as I dropped my needle on record after record, including the hectic Payom Moogda 45 which starts the mix.
I imagine my experience digging in Bangkok was like most other's: the majority of records there were 45s, and I don't read Thai particularly well, so it's a steady process of listening to discern which records you want to take home with you. A portable turntable is essential!
This mix is taken from the 45s I found in Chinatown as well as records I've purchased from Zud Rang Ma over the years – who in addition to having an incredibly curated selection of vintage Thai records, also had a full divider of Ethiopian 45s, as well as new music from Thailand, Ethiopia and the rest of the world – and spans country Molam, Luk Thung and even a little bit of Thai disco.
I'd like to thank Hugh of Outer Time Inner Space records here in Sydney for all his help with this mix, and Sam for his help translating these titles – if you enjoy this mix and it sparks your interest in music from these regions, head to his excellent archive of South East Asian music.
Here's a selection of records from the mix: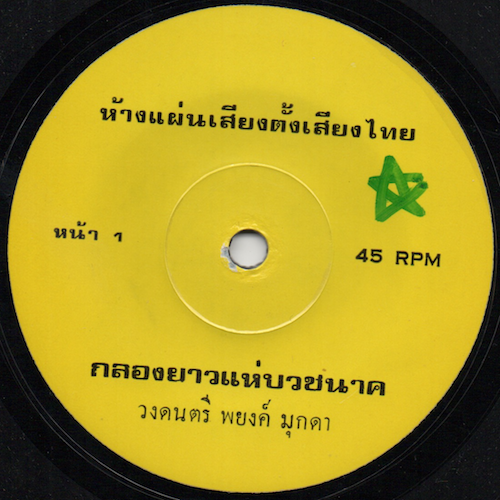 I remember dropping the needle and being utterly blown away – a lone, wailing voice, accompanied only by the dull crackle of the record as it turned around, it sounded so otherworldly. A few seconds later, drums crashed and the song erupts into a wall of swinging percussion.
---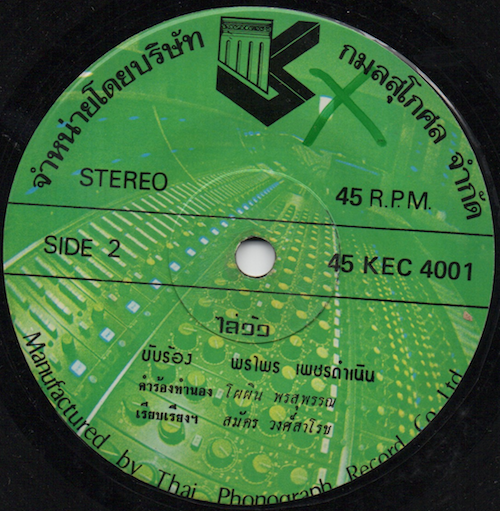 An uptempo, heavy slice of Thai funk backed by a super tough horn section with an extended electric organ solo! I also love that the label of the 45 is a picture of a mixing board, seems like the sort of move Omar-S would use now, 40 years down the line.
---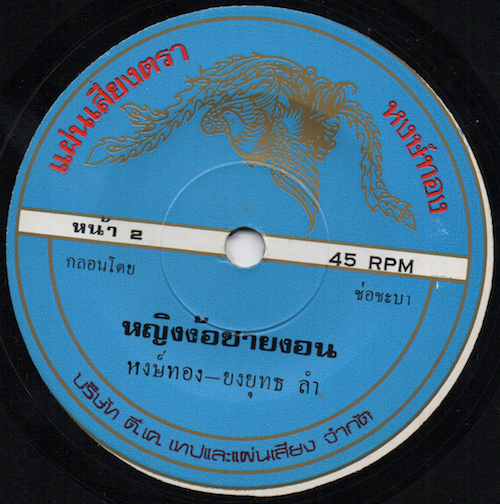 This was actually privately pressed by Hong Thong Dao Udon herself, with Thai pressing plants catering to local singers wanting to self-release their records, much like Boddie or any of the other small plants across the continental USA did for soul, funk and gospel groups. The singing here is a very conversational back-and-forth between a woman and man that jumps in tempo as the beat kicks in. Both songs on this 45 are wonderful, have a listen here.
---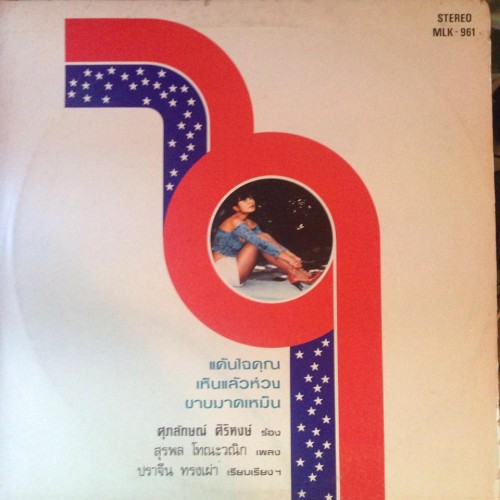 This is the only LP cut I included in the mix, but from the second the reverb-soaked drums and bassline kick in, it's easy to see why I had to! With the woozy keys and fantastic call and response singing from two women that are each hard-panned to either channel, this is a trip to listen to with headphones!
---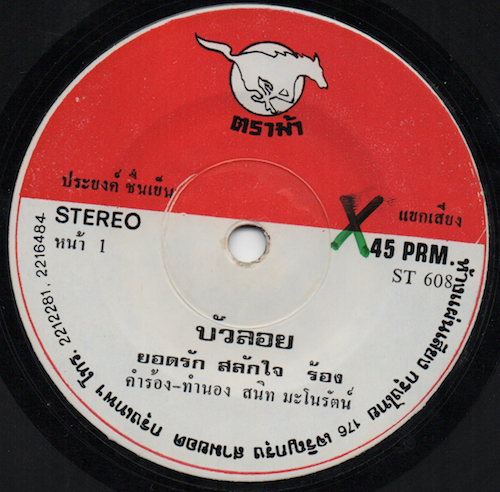 Salakjai was one of the bigger figures in Thai popular music, also crossing over into acting, and cut dozens of sides, including this groovy luk thing 45 with a soaring electric guitar solo at the very end. Perhaps it's the label influencing me, but the rhythm does remind me of a galloping horse.