Published on
May 5, 2016
Category
Features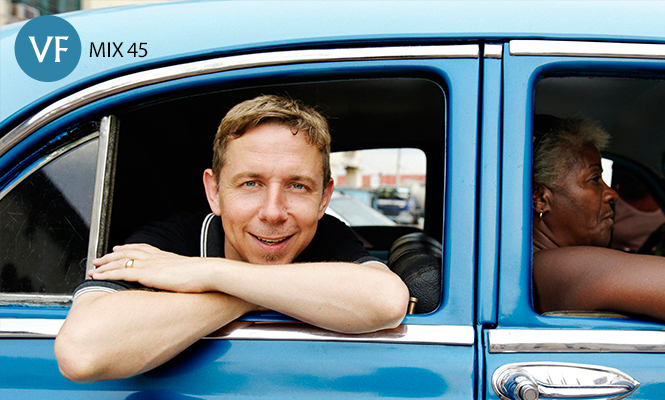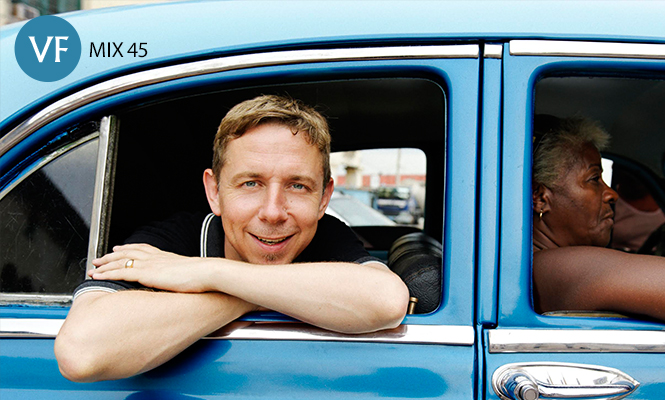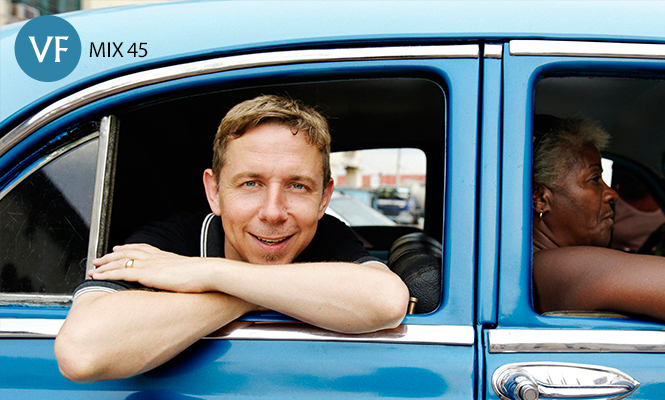 After appearing on #09, we're happy to welcome Gilles Peterson back for VF Mix 45.
This year, the British selector has been cementing his love affair with Cuba and its music via three-part project Havana Club Rumba Sessions. Forget everything you know about Cuban music and let Gilles show you what's out there with this refreshing vinyl mix, plus some enlightening words to put the whole thing into context.
---
Words: Gilles Peterson
---
Many associate Cuba with Buena Vista Social Club and their sun-bleached son, a close relative of other Latin touchstones salsa and cumbia. In this mix, I've picked records from my collection which show a different side to Cuban music: mostly released in the late '70s and early '80s, these records demonstrate the US sounds that were evidently being imported by musicians working in Havana. While there are hints of Latin rhythms to be heard scattered amongst these tracks, some of them sound more like something you'd expect to hear in Studio 54 than out of the Egrem Studios where almost all of these were recorded.
With no private enterprises permitted in communist Cuba, the state-run studio Areito is the only outlet for recording and releasing music. This means there are few clues for quality when digging for Cuban records, though the artists featured in the below are undoubtedly a good starting point.
Scroll down for Gilles' rundown of key records from the mix, plus the complete tracklist.
---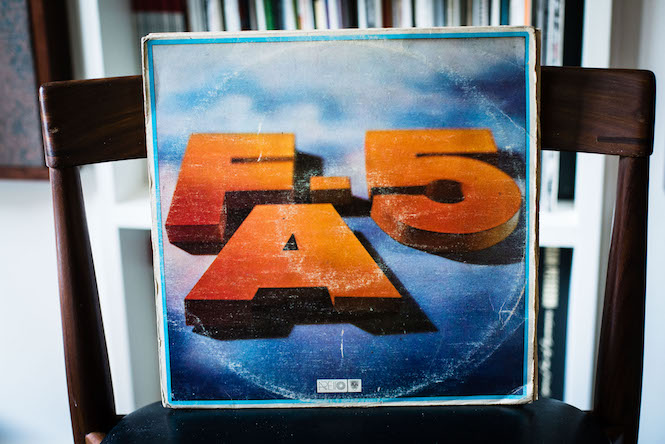 Fa-5
'Muevete Con Las Fuerzas Del Corazon' from Fa-5
(Areito, 1976)
This is a crazy Cuban Brit-funk record that jumps around a lot. You could probably describe it as boogie-meets-disco. It makes me think of a Cuban version of Hudson People's 'Trip To Your Mind'. The album also comes with a 7" where this track 'Dancing' – which I later realised is a cover of The Beegees' 'You Should Be Dancing' – where the band sing in English, which is incredibly uncommon to hear.
---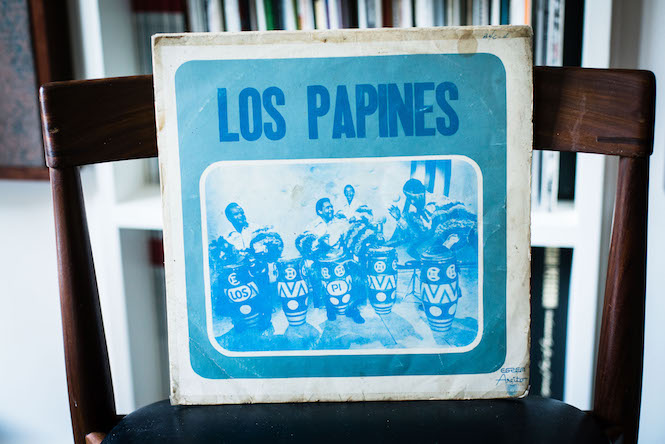 Los Papines
'Para Que Niegas?' from Los Papines
(Areito, 1974)
This is a four-piece vocal harmony group, incorporating traditional Cuban rumba with loads of reverb and what sounds like scratchy Fender rhodes. It's definitely a weird one but I love it.
---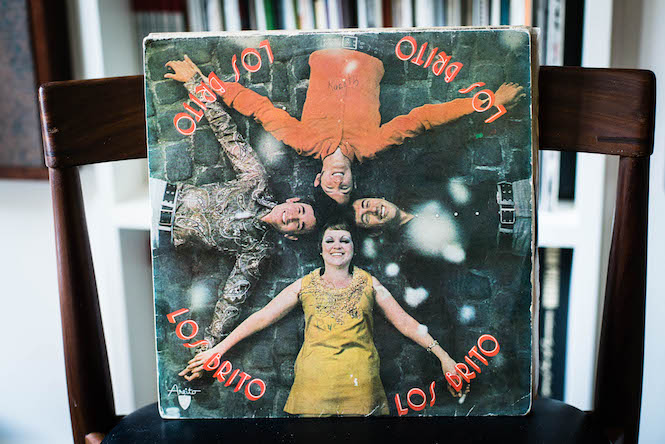 Los Brito
'El 456' from Los Brito
(Areito)
I picked this up on a trip to Cuba and it's been a big hit which people are always asking me about. It's not that easy to come by so I convinced Daymé to put her spin on it for her new 'One Takes' EP – so that everybody can have a copy!
---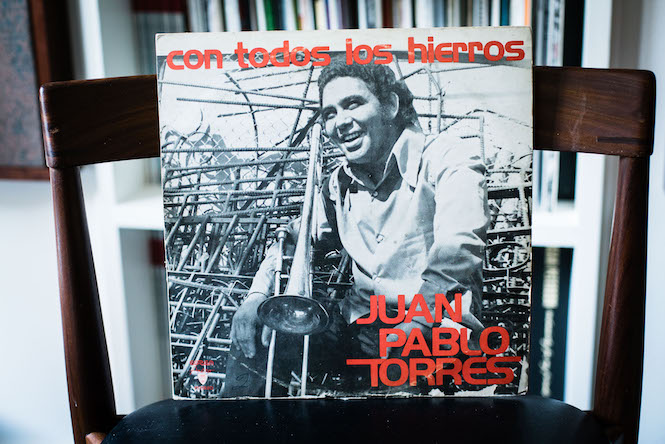 Juan Pablo Torres
'Rompe Cocorico' from Con Todos Los Hierros
(Areito, 1977)
He's the man, one of the consistently killer artists from this period. A trombonist that was really pushing out sounds and concepts. Musically it's like Acid Arab meets Havana, with a Cuban approach to rhythm beneath it all.
---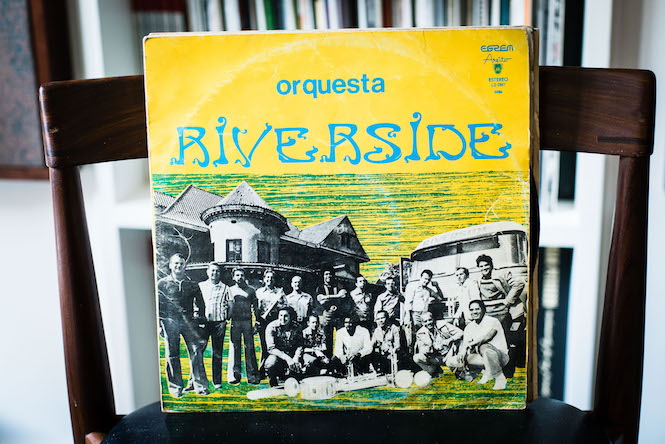 Orquesta Riverside
'En Casa Del Trompo No Baile' from Orquesta Riverside
(Areito)
Another Cuban banger with a wobbly bassline, which I very recently discovered in Cosmos Records. It's the kind of lo-fi jazz funk that I love finding from this era. It shifts from disco to jazz to funk, with a bit of more traditional Latin-type influences seeping in toward the end too.
---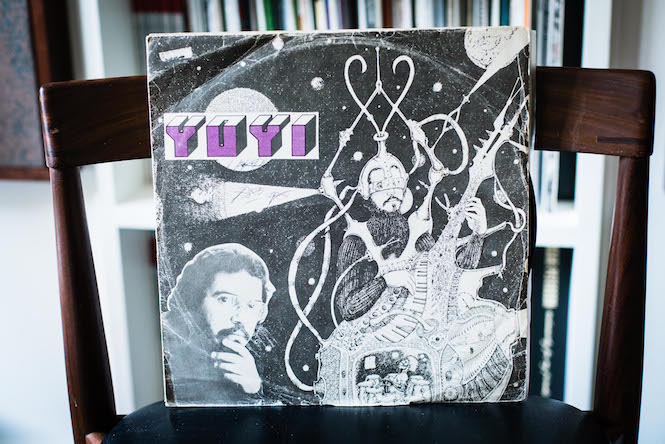 Grupo Los Yoyi
'Tu No Me Puedes Conquistar' from Yoyi
(Areito, 1977)
If a Cuban record had come out on Sleeping Bag Records in 1982 I think it would've sounded a bit like this. It's an eccentric middle ground between Latin-styled pop and disco.
---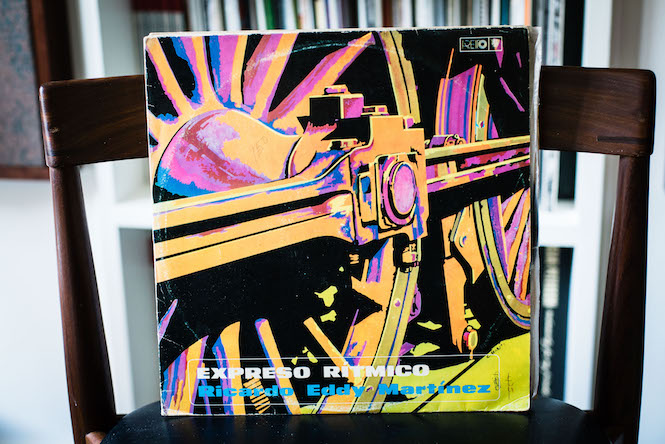 Ricardo Eddy Martinez
'Expreso Ritmico' from Expreso Ritmico
(Areito, 1978)
This is a cover of Norman Whitfield's 'Papa Was A Rollin' Stone'. It's full of fuzzy guitar and is an interpretation that sounds like only a musician in Communist Cuba could make.
---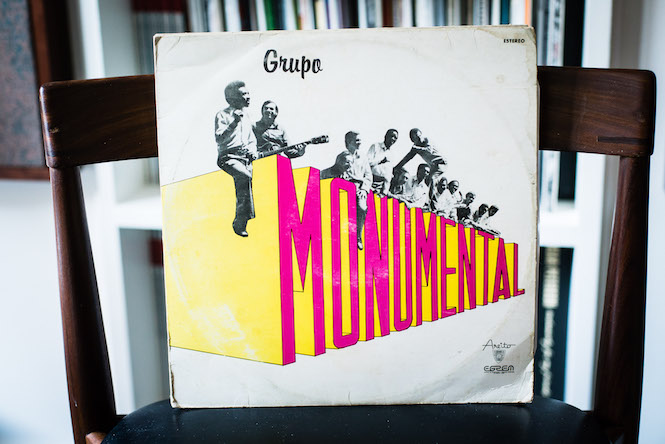 Grupo Monumental
Tremendo Tremendo from Grupo Monumental
(Areito, 1977)
Some Latin boogaloo throwdown with a killer break.
---
Tracklist
01. Gilles Peterson's Havana Cultura Band – 'Yuka Music (Mo Kolours Remix)'
02. Juan Almeida – 'Este Camino Largo'
03. Ricardo Eddy Martinez – 'Te Quedas'
04. Fa 5 – 'Dancing'
05. Irakere – 'Encuentro'
06. Gilles Peterson's Havana Cultura Band – 'La Plaza (Poirier Remix)'
07. Grupo Los Yoyi – 'El Fino'
08. Grupo Monumental – 'Tremendo'
09. Orquesta Riverside – 'En Casa del Trompo no Bailes'
10. Gilles Peterson's Havana Cultura Band – 'Rumba Tierna (Tenderlonius Remix)'
11. Los Papines – 'Mi Quinti'
12. Juan Pablo Torres + Algo Nuevo – 'Rompe Cocorocó'
13. Farah Maria – 'Amame y no Pienses Mas (GP Edit)'
14. Fa 5 – 'Muévete con las Fuerzas del Corazón'
15. Daymé Arocena – 'El 456'
16. The Pyramids – 'Rumba'