Published on
February 18, 2016
Category
Features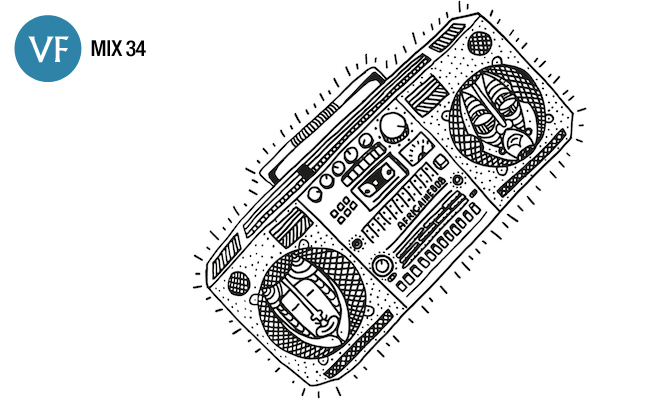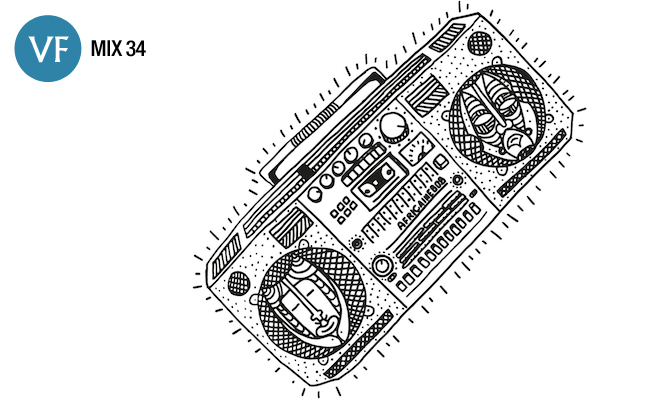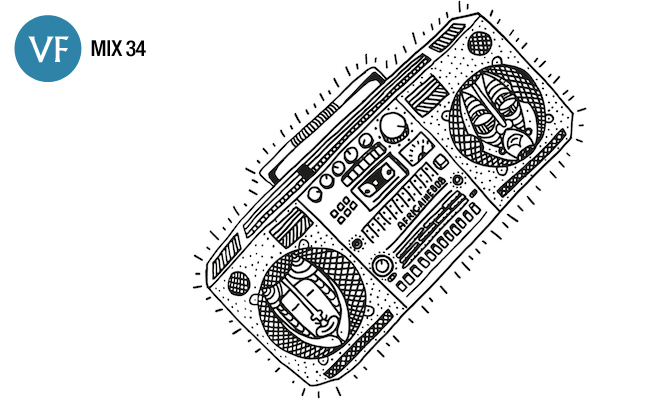 Berlin-based duo go '80s for VF Mix 34.
Stepping out from behind two killer 12″s to release their debut LP Basar this week, Dirk Leyers and DJ Nomad of Africaine 808 know how to throw a party, so where better to record their VF mix than behind the controls at Berlin basement Sameheads in January?
Disciples of the godfather of afro cosmic Beppe Loda, the pair have refracted that chugging, astral dance music through a full gamut of filters and inspirations, from acid house to traditional West African percussion (summed up in the title of their anthemic 2014 12″ 'Lagos, New York'). It's from this dedication to finding rhythmic kinship from across the world of dance music that their name was fused.
While the record shows an adept ability to circumvent cliché, snaking its way through styles with the sole intention of getting you to move your feet, here the duo take a two hour journey through their record collections to dig out the bounciest, synthesized dance music from across Africa, full of syncopated pop, disco and boogie groove.
Cut live, there's no track list so you better get spotting. Dig in below: