Published on
January 14, 2016
Category
Features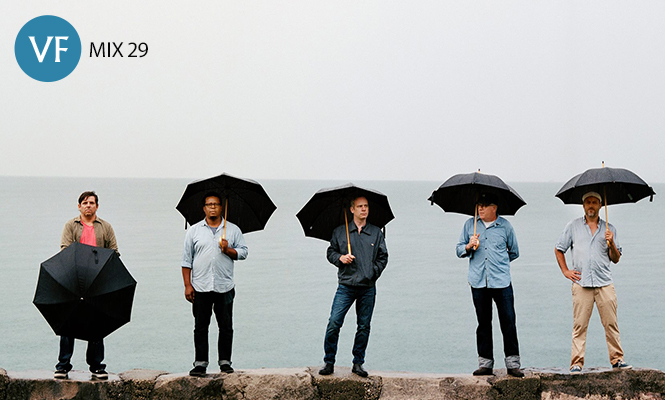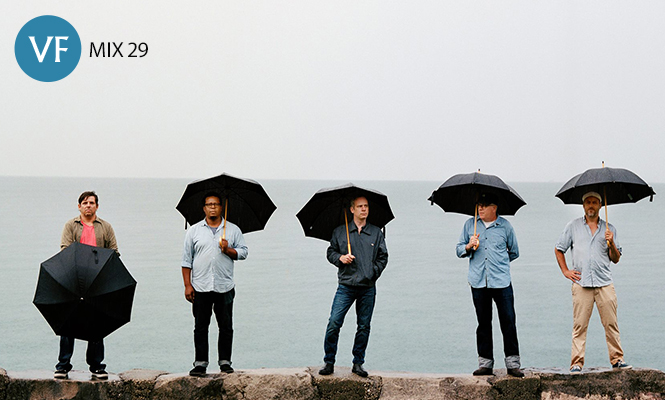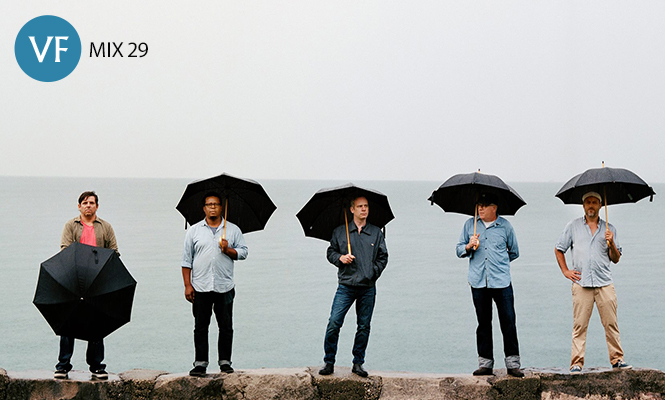 Tortoise drop an exclusive vinyl-only mix.
Twenty years ago a quiet storm was unleashed. Opening with 20-minute opus 'Djed', a masterstroke that boldly took on krautrock, dub, jazz, rock, and more, Tortoise's sophomore effort Millions Now Living Will Never Die left an indelible mark on the post-rock movement.
Now the Chicago band are back with their first new album since 2009. Due on their regular home of Thrill Jockey on January 22, The Catastrophist finds the instrumental quintet pairing up with singers to add their vocals to two tracks. Have a listen here.
With six LPs from their back-catalogue also set for reissue, it's the perfect moment to invite the iconic band to share their interests and influences. And what better way than with a vinyl mixtape?
From Carl Perkins to Public Enemy, drummer John Herndon steps up to deliver a suitably eclectic selection for VF Mix 29. Keep scrolling for the tracklist.
---
---
Tracklist
1. Carl Perkins- Drink Up and Go Home
2. X- Los Angeles
3. Jackson Do Pandeiro- O Que Vai Com A Maré
4. Hound Dog Taylor- Give Me Back My Wig
5. Public Enemy- You Gonna Get Yours
6. Eye Hate God Dixie Whiskey
7. Oozing Wound- New York Bands
8. Martin Rev- Mari
9. Cairo Gang- Ice Fishing
10. Travis Millard- Windshield/ Little Home
11. The Paradise- In Love With You
12. Joshua Abrams- Magnetoception
13. Group Bombina- Eronafene Tinoussayene
14. Underground Resistance- The Warning
15. Willie Colon- Calle Luna Calle Sol
16. Matana Roberts- Coin Coin Chapter 3, River Run Thee
17. Sao Paulo Underground- Basilio's Crazy Wedding Song
---
Photograph by: Andrew Paynter