Published on
March 20, 2020
Category
Features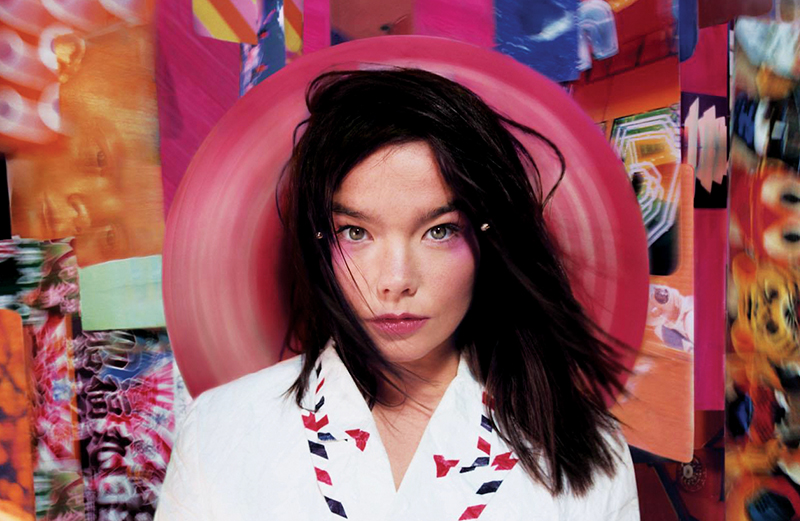 "Look no further, it's in our hands!"
Over the course of over forty years, Icelandic singer Björk has traversed a range of styles as varied as her output is prolific, from trip-hop and IDM, to pop, classical and beyond.
Taking on her vast discography is French producer Stellar OM Source, aka Christelle Gauldi, who has woven together 83 minutes of originals, reworks, edits and interviews into a shimmering turn, ahead of a scheduled appearance at XOYO this spring:
"This mix is a humble selection of tracks by the otherworldly artist Björk. Lately, I have been listening to more emotional content, with voices and strings combined with stranger percussive elements, and revisiting Björk's discography has been essential. I feel more connected than ever to her music.
"Recorded during quarantine, it was utterly touching to feel all the warm connection and humanity of her sounds. She will be forever a vital reference as she is standing so authentic and experimental to her artistic vision while moving us so deeply.
I privileged rarer tracks and some remixes to avoid recording a best-of, but rather creating a multifaceted portrait with also a few extra references which were haunting me. I also felt encouraged to do a few edits and extras."
Tracklist:
1. Björk – Kórsafn (Sister City lobby NYC) (SOS mix)
2. Björk – Undo
3. Björk – It's In Our Hands
4. Björk – Crystalline (Matthew Herbert Remix)
5. Björk – Audio biography
6. Björk – All Is Full Of Love (Choice Mix)
7. Björk – Arisen My Senses (feat. Arca) [Kelly Lee Owens Remix]
8. Björk – Innocence
9. Björk – Lionsong (Juliana Huxtable Remix)
10. Björk – Pluto
11. Björk – Gratitude
12. Björk – Notget (Lotic Fromdeath Version)
13. Kate Bush – The Dreaming
14. Björk – Unravel
15. Björk – Blissing Me (ft Serpentwithfeet)
16. Rabit – KEVIN_GATES_LATRE_VS_BJORK
17. Björk – Hidden Place (acapella)
18. Meredith Monk – Epic
19. Björk – Triumph Of A Heart
20. A Tribe Called Quest – Stressed Out (Björk's Married To The Mob Mix)
21. Björk – Thunderbolt (Death Grips remix)
22. Björk Biophilia app intro narrated by David Attenborough
23. Hafdis Bjarnadottir – Westfjords
24. Björk – Amphibian (Mark Bell Remix)
25. Björk – Where Is The Line
26. Björk – Dark Matter (Alva Noto remodel)
27. The Sugarcubes – Ammæli
28. Björk – Possibly Maybe (Lucy Mix – LFO)
29. Björk – Army Of Me
30. Béla Bartók – Ten Easy Pieces – No. 5 Evening in Transylvania
31. Björk interview
32. Björk – Nature Is Ancient (Aka My Snare)
33. Björk – Play Dead (Tim Simeon Orchestral Mix)
34. Kool A.D. –  Good Old Neon
35. Björk – Hyperballad (Brodsky Quartet Version)
36. Björk – Sun In My Mouth (recomposed by Ensemble)
37. Björk – Venus As a Boy (harpsichord) (SOS mix)
Catch Stellar OM Source at XOYO, London on 17th April for Palms Trax' residency.