Published on
June 6, 2019
Category
Features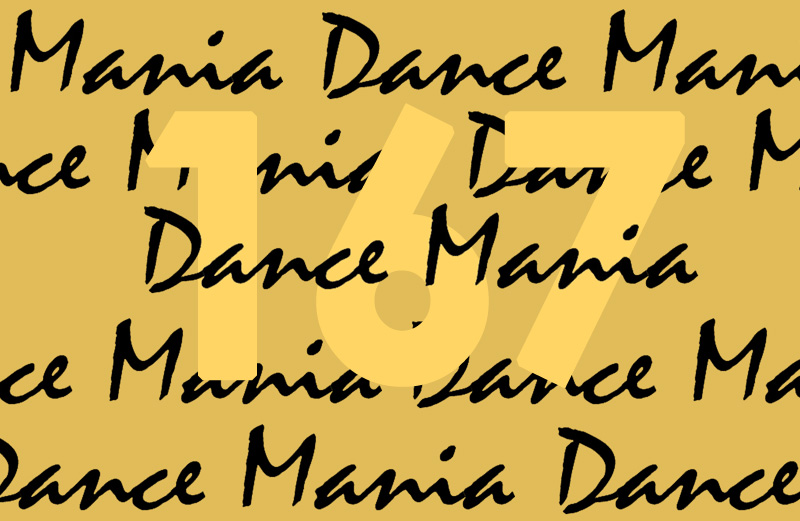 A 31-track retrospective of the iconic Chicago house label.
While Dan Shake has turned his attention to Chicago institution Dance Mania for this mix, it's in Detroit that the London-based producer made his name.
Landing a debut 12″ on Moodymann's Mahogani Music in 2014, Dan Shake has continued to make Detroit-ready house for Lumberjacks From Hell and his own label Shake Tapes. Earlier this year he released Shake Tapes 005, fusing samples from Brazilian boogie, jazz and funk sources into emotive dance floor jams.
For this mix, Shake has chosen to focus on Chicago's Dance Mania, the ghetto house label founded by Jesse Saunders in 1985.
As he explains: "Aside from perhaps Trax Records, Dance Mania is probably the most influential and important label to come out of Chicago. I've been collecting their records for years, but aside from the odd tune I rarely play much of it out – so this was a great opportunity to put them to good use."
He continues: "I also wanted to challenge myself – as the majority of Dance Mania records are so fast paced I wanted to create a mix that has as many tunes chucked into it as possible, and exploring the variety of their releases."
Listen to the mix above and check out the tracklist below.
Tracklist:
1. Suburban Boyz – Insane (Crazy Mix)
2. Chilly T – Work The Wax (House Mix)
3. Drewsky – Dizco Band
4. DJ Deeon – Hypnosis
5. White Night – Gonna Jack
6. The Lincoln Boys – Check It Out
7. 2-BIT PROJECT – One For U One For Me
8. DJ Deeon – THE 221
9. Jammin Gerald – Move It
10. Jammin Gerald – Black Women
11. Playground Productionz – I Work
12. Dee Jay Nehpets – Higher Learning (Dee Jay Nehpets Trax Mix)
13. DJ Funk – We Gotta Love
14. DJ Funk – Move Your Body
15. Drewsky – Wigged Out
16. Parris Mitchell – Ghetto Shout Out
17. Houz' Mon – 101 RX
18. Paul Johnson – I Want You To Ride Me
19. Jammin Gerald – Da Love
20. DJ Deeon – Who-U-Wit?
21. DJ Milton – Clap Your Hands
22. DJ Deeon – R U Sure
23. Jammin Gerald – Come On Y'all
24. DJ M35 – Playground
26. DJ Milton – Late Nite Creep
27. Wax Master Maurice – Bounce That Body
28. Robert Armani – Old Acid Trax
29. Eric Martin – Acid Em
30. Robert Armani – Ghost
31. DJ Slugo – Smoke-N-Ride
Dan Shake plays SuncéBeat in Croatia 24th – 31st July