Published on
April 25, 2019
Category
Features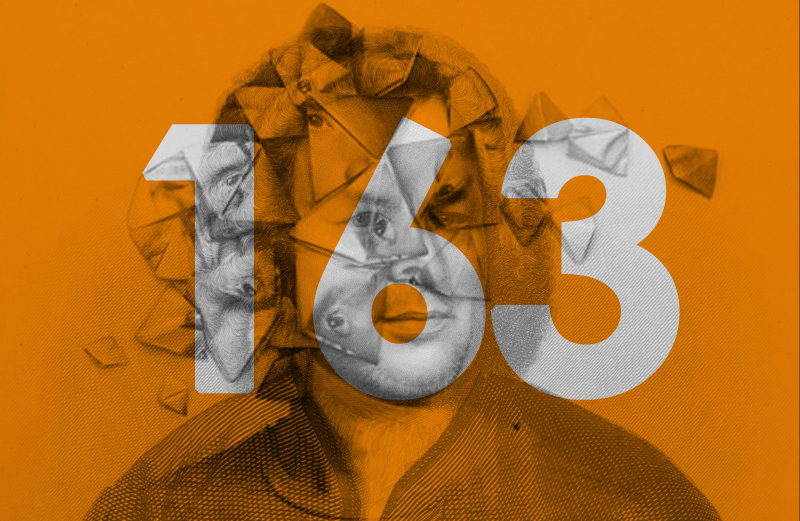 Deconstructing the classical maestro.
"Bach is my favourite composer of all time," Chris Clark explains. "He has Newtonian levels of influence on the world of music… his music is like gravity." Working with a cache of Bach recital recordings from 1997 downloaded as MIDI files online, the Warp-signed producer skewed and reformed the source material into a unique mix of new music.
The inspiration comes ahead of his headline performance at Royal Albert Hall's Bach Evolution event. "Making a mix of my favourite recordings of Bach was hard because I don't really have any," he continues. "So I decided to make my own."
While the event will see Clark premiere a new piece inspired by the composer, for this mix he ran riot with found materials. "I've had a horrible amount of fun with them," he says. "Chucking them through my self-playing piano and getting a nice recording. I've reconstructed a lot of the MIDI and used guitar pedals and nice old ribbon mics. It sounds grizzly!" Also featured at moments are field recordings of seal mating calls, as well as some ostrich, mosquito sounds and sparrow song.
Entitled Cubist Bach, you can listen to the mix and read more of Clark's description below.
---
"I'm dissatisfied with most modern recordings of classical piano apart from Glenn Gould. He knew his onions and was quite good at the piano as well. He is included at the start of this mix.
"The texture, if you like, the vertical structure of music apart from the actual notes, is almost as important to me as any part of the sequential, compositional process. I reference Gould because he really pioneered that. He wasn't content with the muso thing of indulging in the performance and not really caring or being curious about how it's captured. Not considering the recording of piano is like making a cake for yourself, eating a bite, not finishing the topping and then just kicking it out into the road to be eaten by pigeons.
"But he was obsessed with the perfect piano recording. It's nice, less self indulgent, more generous. I wonder if he would have liked My Bloody Valentine."
Bach Evolution takes places on 1st May. Click here for tickets and more info.