Published on
March 28, 2019
Category
Features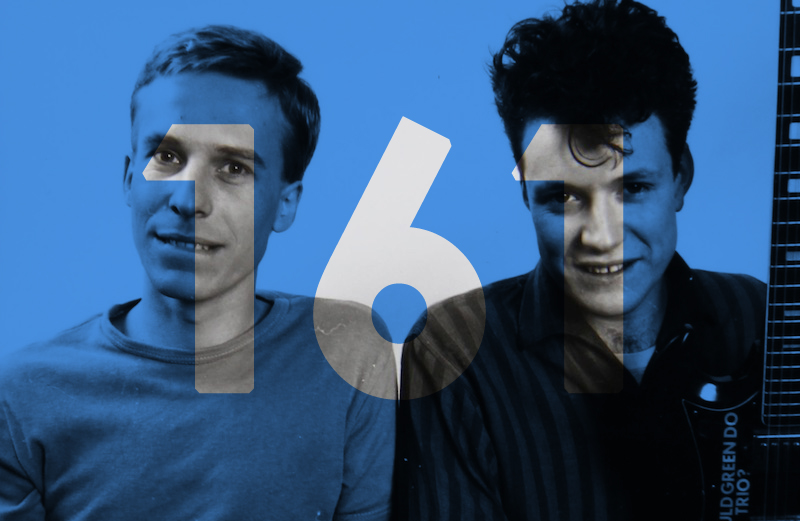 Happy families with the cult synth-pop duo.
Blancmange may be best known for a string of chart hits in the early '80s, but behind the synth-pop sheen, Neil Arthur and Stephen Luscombe were pushing the boundaries of electronic music, experimenting with an often dark, minimal wave sound that would propel them to cult status.
A compelling mix of dubby disco, post-punk and proto techno, Blancmange resonated from London to downtown NYC, releasing three albums Happy Families (1982), Mange Tout (1984) and Believe You Me (1985) before splitting in 1986. Reforming for one album in 2011, Blancmange is now solely fronted by Neil Arthur, whose son Joe makes music himself as Kincaid.
Collaborating on a handful of Blancmange remixes, Neil and Joe have released their first new track, 'Big Fat Head' – a pulsating collaboration, which features Neil's unmistakable spoken word delivery and serpentine synth lines over a rubbery, acidic beat.
To mark the release, Kincaid delved into his father's back catalogue to deliver an essential introduction to the lesser known Blancmange. Read Kincaid's introduction to the mix and the "surreal'" experience of mixing his father's music below.
"I've grown up with music being a constant theme in my life. I have an early memory of sitting in front of the the TV at my gran and grandad's house in Darwen, and being shown a VHS recording of 'Blind Vision' and 'Living On The Ceiling', so my dad's music was familiar to me. Growing up, my dad was always making music at home as well as playing me his influences and musical idols – we had a giant framed picture of Brian Ferry on the wall at all times.
"When I created this mix, as with the start of our collaborative work, I discovered new tracks, ideas and demos that showed me another side of my dad's work. Some were recorded when he was around my age now, and I find something incredibly special about listening to those early works. With the release of our record 'Big Fat Head', we are starting to collaborate more, so creating this listening mix has been a great, and a little surreal, experience."
Tracklist:
1. Blancmange – Waves (Demo)
2. Blancmange – Just Another Spectre
3. Blancmange – Blind Vision (Martyn Ware Demo)
4. Blancmange – M Diver (Alternate Dream) (Demo)
5. Blancmange – All Things Are Nice (Version)
6. Blancmange – Share It Out
7. Blancmange – Game Above My Head (Long Version)
8. Blancmange – Feel Me (Extended 12" Version)
9. Blancmange – I Can't Explain (Demo)
10. Kincaid feat. Blancmange – Big Fat Head (Club Mix)
11. Blancmange – Don't Tell Me (Extended)
12. Blancmange – What's The Time? (Kincaid Remix)
13. Blancmange – Living On The Ceiling (Extended Version)
14. Blancmange – I Smashed Your Phone (Kincaid 'Wolfish' Remix)
15. Blancmange – Commuter 23
16. Near Future – Fish n Chips
17. Fader – Liverpool Brick
Kincaid ft. Blancmange's 'Big Fat head' is out now via Disco Halal.