Published on
September 6, 2018
Category
Features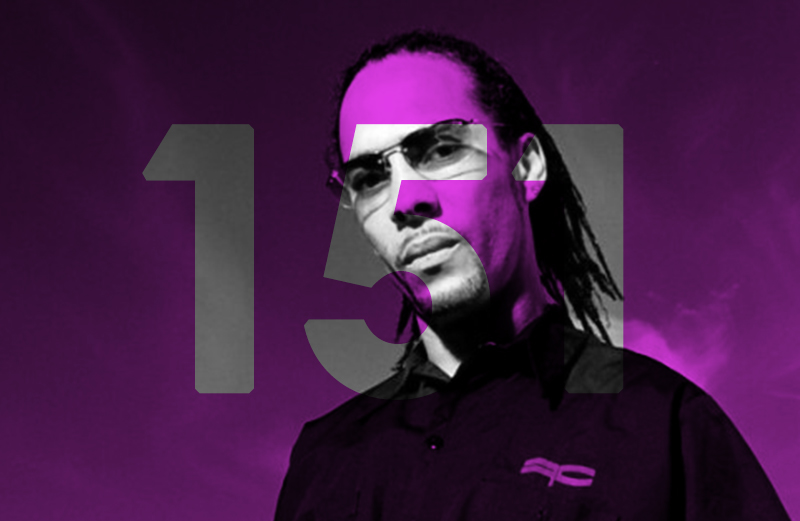 The sounds of a drum and bass legend.
Bristol-born producer and DJ Roni Size first came into the mainstream's waiting consciousness as the founder of drum and bass crew Reprazent, in 1997 with the album New Forms. A Mercury Prize soon followed, which not only saw their music reaching wider audiences, but also lead to collaborations across genres with artists including Method Man, Zach La Rocha and Jocelyn Brown.
To take on the world of the drum and bass pioneer is Ishmael Ensemble founder, and fellow Bristolian, Pete Cunningham. Listen to the mix, and find out why Cunningham selected Roni Size below.
"I grew up 12 miles south of Bristol. Like most country bumpkins, I cut my teeth DJing at free parties and listening to drum and bass cassettes, passed down by the handful of senior junglists in the village. By the time I was 14, my parents' attic had become a bit of a youth club, filled to the brim with sofas and speakers. My older brother had persuaded me to combine our Christmas presents one year to get a pair of decks, which further solidified our house as the go-to place for the areas budding DJs and MCs.
"One night, some of the older guys left a stack of their jungle, and hardcore records at ours. So I stuck my nose in. Among them were tunes by the Reprazent gang: Roni Size, DJ Die, Krust & DJ Suv as well as their debut album New Forms. I remember being blown away by the complexity and originality of the music, far more nuanced than the tear-out drum and bass I'd been playing and buying up until that point. This handful of records became a gateway into a whole world of electronic music I'd previously been stubborn & naive towards.
"I soon went about digging into the archives and lapping up as much of the history as I could. This mix is a snapshot of that particularly fertile period in Bristol's music history, spearheaded by a group of artists that cultivated and nurtured a sound that inspired myself and many others to move to the city."
Ishmael Ensemble's Severn Songs 2 is out 26th October.
Tracklist
1. Roni Size & Reprazent – Share The Fall
2. Roni Size & Reprazent – Brown Paper Bag
3. DJ Die – Stoned Groove
4. Roni Size – Fashion
5. DJ Krust – Memories
6. Roni Size & Dj Die – All The Crews Big Up
7. Roni Size & Reprazent – Heroes
8. Roni Size & DJ Die – Music Box
9. Roni Size – It's A Jazz Thing
10. Roni Size & Reprazent – Matter Of Fact
11. Roni Size – The Calling (Goldie Remix)
12. Goldie – Inner City Life (Roni Size & Dj Krust Remix)