Published on
July 19, 2018
Category
Features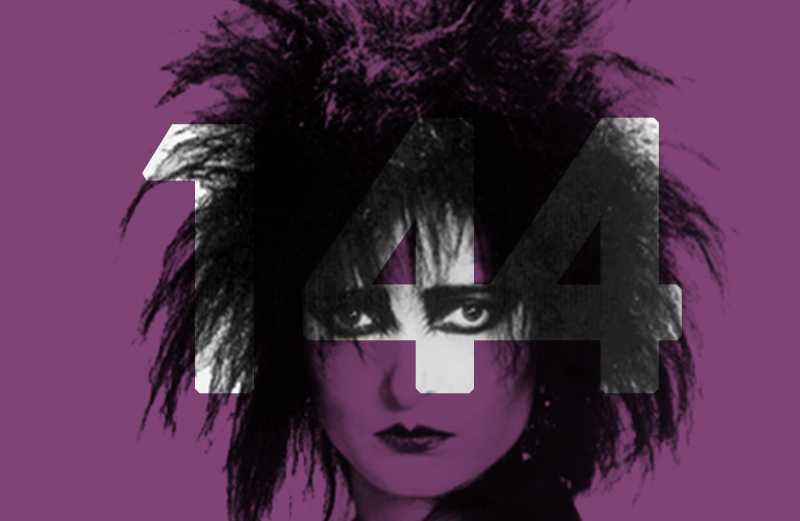 Spellbound sounds.
Originally founded by Siouxsie Sioux and Steven Severin in London, Siouxsie and the Banshees released 11 albums and 30 singles during the course of their 20 year career.
Led by Sioux's haunting vocals and Severin's futuristic bass stylings, the group pioneered punk music, while also traversing into electronic realms. As such they've influenced artists ranging from Joy Division and PJ Harvey to Radiohead and LCD Soundsystem along the way.
Ahead of her performance at Dekmantel Festival this year, we tapped NYC's Veronica Vasicka to take on their prolific canon. Whether via her website and label Minimal Wave, as a founding member of East Village Radio, or through her DJ sets, Vasicka has spent over a decade sharing obscure and forgotten gems from across the cold wave, post-punk, industrial and synth-pop spectrum.
Listen to the mix, find out why Vasicka chose Siouxsie and the Banshees, and check out the track list below:
"As a young girl growing up in New York City, Siouxsie Sioux meant more to me than just music. She had the outsider mentality that I identified with, yet was still unmistakably feminine in a male-dominated scene. She not only held her own within this scene, her creative power and smouldering beauty translated perfectly into her music, which was rich, dark, multi-layered and exotic.
With her main partners in crime, Budgie and Steve Severin, the Banshees created a musical landscape that to this day remains unrivalled. This mix is dedicated to my friend and inspiration Echo Danon."
Tracklist
1. Something Blue – 'The Passenger (Loco-Motion Mix)' 12″
2. Overground – The Scream  LP
3. Clockface – Kaleidoscope LP
4. Christine – Kaleidoscope LP
5. Tattoo – Dear Prudence 7″
6. Mittageisen – The Scream LP
7. Peek-A-Boo – 'Peek-A-Boo' 7″
8. Congo Conga – 'Arabian Knights' 7″
9. Israel – 'Israel' 7″
10. Pulled To Bits (Live At Royal Albert Hall) – Nocturne LP
11. Red Light – Kaleidoscope LP
12. Switch – The Scream LP
13. Spellbound – Juju LP
14. Monitor – Juju LP
15. Sin In My Heart – Juju LP
16. The Passenger – Through The Looking Glass LP
17. Arabian Nights – 'Arabian Knights' 7″
18. Swimming Horses – 'Swimming Horses' 7″
19. Night Shift – Juju LP
20. Happy House – Kaleidoscope LP
21. Cities In Dust – 'Cities in Dust' 7″
22. Slowdive – A Kiss In The Dreamhouse LP
23. Painted Bird – A Kiss In The Dreamhouse LP
24. Nicotine Stain – The Scream LP
25. Hong Kong Garden – 'Hong Kong Garden' 7″
26. Dear Prudence – 'Dear Prudence' 7″
27. Red Over White – 'Israel' 7″
28. Overground – 'The Thorn' 12″
29. Voices – 'The Thorn' 12″
30. Kiss Them For Me – Superstition LP
---
Veronica Vasicka plays Dekmantel Festival 2018 on Sunday 5th August, at the UFO Stage with Regis.