Published on
March 23, 2018
Category
Features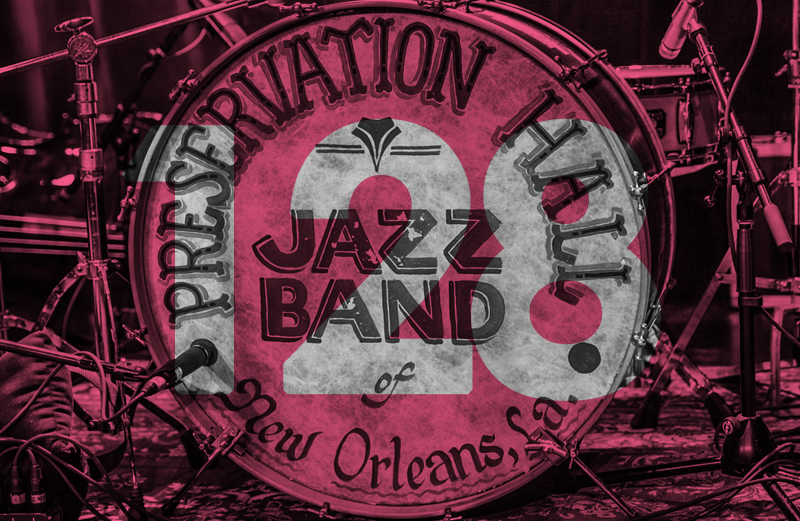 From Mumbai to New Orleans and back again.
Founded in the early '60s, New Orlean's Preservation Hall Jazz Band has transcended its trad roots to become an enduring institution, riding out adversity over five decades to keep the city's musical heritage alive.
Such is the versatility of Mumbai-born keys player and producer Sandunes, aka Sanaya Ardeshir, that no opportunity goes un-tapped. Following a fortuitous recording session in New Orleans with a handful of local talent, Sandunes gathered enough material for new EP NOLA Daydream, featuring "snippets, samples, and recordings that have formed the musical foundation and conceptual inspiration" for the record.
Accompanied by a 4-part video series, the ideas behind the EP are reflected in her decision to foxcus this mix on Preservation Hall: "The theme behind NOLA Daydream is identity, ancestral lineage, and questioning where we come from. I've always been inspired to explore the question – where do we come from, and are we simply a product of the experiences of our ancestors?"
Finding kindred musical and emotional language between traditional New orleans instrumentation and the spiritual aspects of her home town, where the record was made, Sandunes describes the mix as "attempting to journey down to 2017 from back in 1964, and to salute the culture, sonic disposition, and effortless mastery of the Preservation Hall Jazz Band."
"This sound map of their timeline is meant to shed a little light on their evolution, and the varying grooves they've carved in the terrain of trad jazz and what's now considered to be the sound of NOLA.
"I had an opportunity to peer into Preservation Hall with my friend Lisa Giordano during closed hours a few years ago, and was a bit overwhelmed by what felt like latent electricity – a space that no doubt homes the residue of sound energy expended by some of the greatest (of the greatest of the greatest….)"
---
Tracklist:
PHJB (Allan Jaffe) – Band Introduction
Sweet Emma Barrett (& PHJB) – Basin Street
Sweet Emma Barrett (& PHJB) – Milenberg Joys
David Bartholomew Jazz Band – Preservation Hall Song
PHJB – Just a Closer walk with thee
PHJB – Down By the River Side
PHJB – Please Don't talk about me when I'm gone
PHJB – Dr. Jazz
PHJB – Everything's Lovely
PHJB – Back Porch
PHJB – Do you know what it means
Alabama Blind Boys + PHJB – Uncloudy Day
Preservation Hall Jazz Band – Louisianna Fairytale with Yim Yames
PHJB and Del McCoury band – Banjo Frisco
Tom Sancton – Introduction to PHJB
Irma Thomas + PHJB – May E'ry Day Be Christmas
PHJB – Sugar Plum
PHJB – Innocence
NOLA Daydreams by Sandunes is out now via Artist Originals.