Published on
February 16, 2018
Category
Features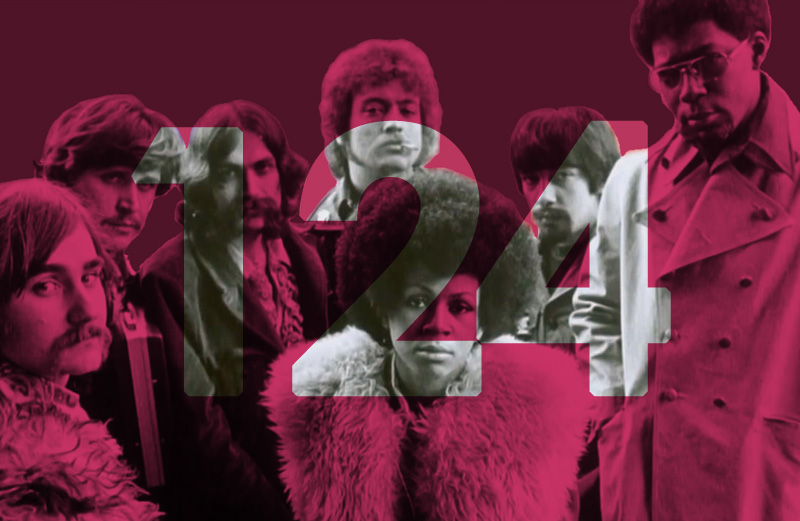 The legendary producer and arranger behind the psychedelic soul sound of Rotary Connection, and Earth, Wind and Fire.
Broadcaster, DJ and writer Tony Minvielle has been a pillar of the UK jazz scene for almost thirty years. In between holding down a show on Jazz FM, Minvielle has put together this stirring tribute to the influential and under appreciated genius of Charles Stepney, complete with newsreel snippets and iconic speeches that paint a complete picture of the world in which he worked.
Listen to the mix now and read Tony's introduction below.
---
Without doubt Charles Stepney was one of the great beacons of musical genius to grace the latter half of the 20th century. Starting his career with Ramsey Lewis he went on to work with Terry Callier, Minnie Riperton, Marlena Shaw, The Emotions, The Soulful Strings, Eddie Harris, Muddy Waters, Phil Upchurch, The Dells, Deneice Williams and more.
But his best known collaborations were with Rotary Connection and Earth, Wind and Fire, both of whom owed their unique and innovative sound to his skills as a composer, arranger and musician. Thanks to him the orchestral psychedelic sound of the Rotaries and the big brass laden sound of EWF have indelibly left their mark on modern music. For me Stepney is as important as Bacarach in terms of the legacy he left behind.
Who knows what he would have gone on to achieve had he not been taken from us at the tender age of 45 due to a heart attack. The accompanying sound bytes are are my personal cultural echoes of the times that this music was created in.
Tracklist:
1. Vietnam
2. Rotary Connection – Respect [Songs]
3. Nixon
4. Rotary Connection – May Our Amens Be True [Dinner Music]
5. Soulful Strings – Chocolate Candy [String Fever]
6. Rotary Connection – Love Has Fallen On Me [Hey Love]
7. MLK
8. Rotary Connection – Vine Of Happiness [Hey Love]
9. Minnie Riperton – Les Fleur [Come To My Garden]
10. Paris
11. Marlena Shaw – Liberation Conversation [The Spice Of Life]
12. Rotary Connection – Got My Mojo Workin [Songs]
13. Woodstock
14. Rotary Connection – If I Sing My Song [Hey Love]
15. Marlena Shaw – Where Can I Go [The Spice Of Life]
16. Hendrix
17. Rotary Connection – Sunshine Of Your Love [Songs]
18. Rotary Connection – Want You To Know [Dinner Music]
19. Ali
20. Earth, Wind and Fire – Caribou [Open Your Eyes]
21. Soulful Strings – Valdez In The Country [String Fever]
22. Diahann Carol as 'Julia'
23. Rotary Connection – I Am The Black Gold Of The Sun [Hey Love]
24. Earth, Wind and Fire – Earth, Wind and Fire [Spirit]
25. Rotary Connection – The Weight [Songs]
26. Angela Davis
27. Minnie Riperton – Expecting [Come Into My Garden]
28. Maya Angelou
29. Earth, Wind and Fire – That's The Way Of The World [That's The Way Of The World]