Published on
January 25, 2018
Category
Features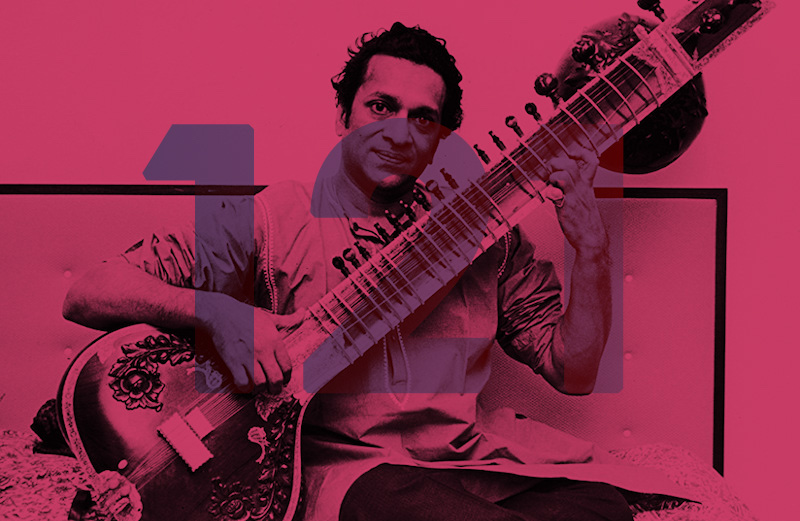 From the '60s to the present day.
This week's VF Mix departs for a moment from our usual offering – in which an artist focuses on the influence of another artist – to feature percussionist and composer Sarathy Korwar and a potted-introduction to the crossroads at which jazz meets Indian music.
"There's been a long standing fascination that jazzers in the West have had with Indian music," says Korwar. "The relationship is also far more complex now, especially with so many South Asian jazz musicians and American, European musicians studying Indian classical music – contributing to shaping the nature of 'Indo-jazz'.
It's a relationship that also informs his own playing, as he takes his Upaj Collective to the Church Of Sound on 1st February. Off the back of stunning debut Day To Day on Ninja Tune, and his collaboration with Hieroglyphic Being and Shabaka Hutchings on A.R.E Project last year – one of our favourite 12″s of 2017 – this mix similarly looks to span decades of influence and exchange, featuring "music from the late '60s to the present, all of which attempts to combine jazz and Indian music (classical and folk) in its own way."
From Shankar Jaikishan with their groundbreaking Raga Jazz Style album, to Ravi Shankar's large ensemble piece for Indian classical and jazz musicians in 1980, to the New York collective Brooklyn Raga Massive putting out a seminal tribute to John and Alice Coltrane in 2017."
---
Tracklist:
Amancio D'Silva – A Street In Bombay
Shankar Jaikishan – Raga Malkauns
Arun Ghosh – Sufi Stomp (Soul Of Sindh)
Brooklyn Raga Massive – Alabama (live)
Don Cherry & Latif Khan – Air Mail
Shakti – Mind Ecology
Ravi Shankar – Mishrank (Finale)
Sarathy Korwar & Upaj Collective play Church of Sound in London on 1st February. Find out more and grab your tickets here.