Published on
January 11, 2018
Category
Features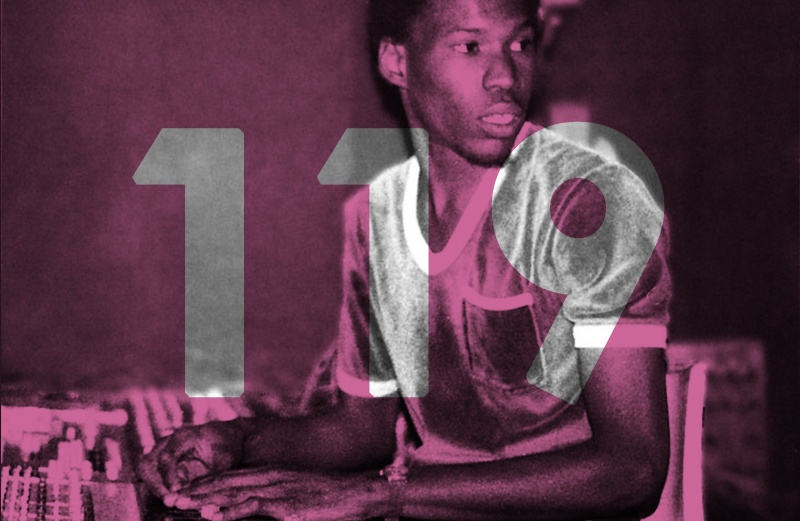 A production and sound wizard at Jamaica's most influential music studios.
Growing up in Kingston, a childhood love of electronics led Hopeton Overton Brown to start building sound system amplifiers. This penchant for sonics attracted the attention of reggae icon King Tubby.
"I told him I wanted to build a console and at that time it was like a real joke to him" shared Brown in an interview with Mike Pawka.
"We joked about making mixing consoles with moving faders and automation… and he said, "Damn, this little boy must be a scientist.""
Brown eventually became Tubby's protege, followed by time as the principal engineer at Channel One and a stint at Tuff Gong. Meanwhile, throughout the 1980s he released forward-thinking dub, reggae and dancehall as Scientist.
To take us through the world of Scientist's music is techno lynchpin Steve Bicknell:
Bicknell has similarly shaped a scene from the shadows for decades thanks to the legendary 1990s Lost parties he co-ran, which brought DJs like Jeff Mills and Robert Hood to the UK for the first time, as well as his own production work.
Ahead of Bicknell's Mind Patterns EP release out 6th February on his 6Dimensions label, find out why he chose Scientist and check out the track list below:
"Hopeton Overton Brown aka Scientist was my introduction to collecting music. As a teen on my way home from school I would pop into Dub Vendor in Clapham Junction, listen and soak up the atmosphere of the shop, the music, and carefully purchase a few pieces of vinyl, one album being Big Showdown at King Tubby's 1980."
"Around this time Scientist's output was quite plentiful as he became the principle engineer for Channel One, so more albums and 12″s soon followed. Brown's production approach still inspires me today, and will throughout my lifetime. I aimed to present the mix in a showdown fashion, I hope this comes across. A few pops and crackles but I cleaned the vinyl the best I could :)."
---
Tracklist
1. Scientist – Round One
2. Scientist – The Alien Aborts
3. Scientist – C-3PO + R2-D2 = The Force 4. Scientist – Supersonic
5. Scientist – Dangerous Match 4
6. Scientist – Soul Syndicated
7. Scientist – Dance Of The Vampires
8. Scientist – Zinc Fence Mentality
9. Scientist – Dangerous Match 3
10. Scientist – Round 3
11. Scientist – Cry Of The Werewolf
12. Scientist – The Space Invaders Re-Group
13. Scientist – The Dark Secret Of The Box
14. Scientist – Your Teeth In My Neck
15. Scientist – Sea Land A Shot
16. Scientist – Malicious Intent
17. Scientist – Set The Thames On Fire
18. Scientist – KT 88
---
Steve Bicknell's Awakening The Past EP is out now on 6Dimensions.