Published on
December 21, 2017
Category
Features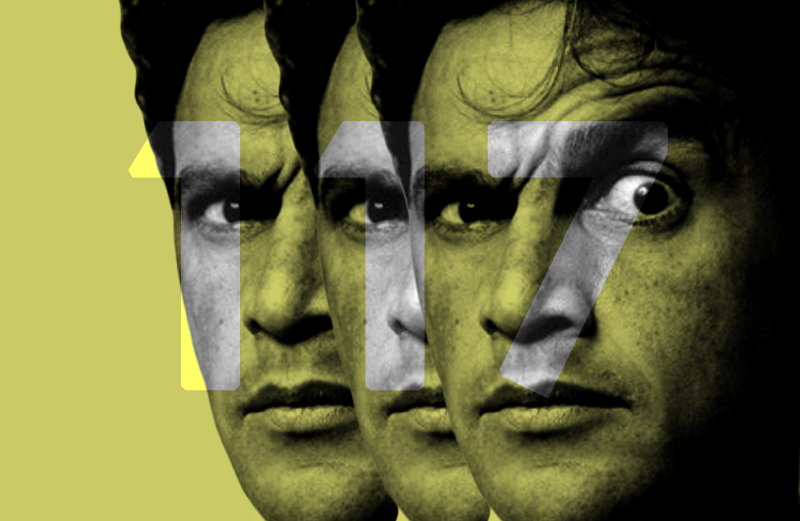 A shimmering homage to the experimental Brazilian Tropicalismo musician.
Together with contemporaries like Gilberto Gil, Gal Costa and Tom Zé, singer and musician Caetano Veloso created the artistic movement known as Tropicalismo in the mid-sixties.
Characterised by its mix of traditional Brazilian music with foreign sonics including African rhythms and rock and roll, Veloso and Gil were driven into exile in the late '60s by Brazil's military dictatorship who perceived their music as politically threatening.
They continued to develop the Tropicalismo sound abroad, returning to Rio in the '70s; shortly thereafter the movement gained international recognition, influencing musicians like David Byrne with its cross-cultural fusion of styles.
This week French duo Souleance aka Fulgeance and DJ Soulist, who likewise draw from sounds far and wide, take you through the prolific world of Brazilian maestro Caetano Veloso.
Listen to the mix and check out the track list below.
Tracklist
1. Caetano Veloso – You Don't Know Me
2. Caetano Veloso – Nine Out Of Ten
3. Caetano Veloso – Tudo, Tudo, Tudo
4. Caetano Veloso – Olha O Menino
5. Karriem Riggins – Summer Madness
6. Caetano Veloso – Eles
7. Caetano Veloso – Lost In Paradise
8. Caetano Veloso – Tropicalia
9. Caetano Veloso – Irene
10. Caetano Veloso – Marinheiro So
11. Caetano Veloso – Um Canto De Afoxé Para O Bloco Do Ilê
12. Caetano Veloso – Odara
13. Caetano Veloso – Asa, Asa
14. Caetano Veloso – Badaue
15. Caetano Veloso – Alfomega
16. Caetano Veloso – Paris Et Circencis
17. Caetano Veloso – Jorge Da Capadócia
18. Caetano Veloso – De Palavra Em Palavra
19. Caetano Veloso – Um Abraçaço
20. Caetano Veloso – Maria Bethany
21. Caetano Veloso – A Tua Presença
22. Caetano Veloso – A Rã
23. Caetano Veloso – Bat Macumba
24. Caetano Veloso – Alguem Cantando
25. Caetano Veloso – Tempo De Estio
26. Caetano Veloso – It's A Long Way
27. Caetano Veloso – Tempestades Solares