Published on
December 14, 2017
Category
Features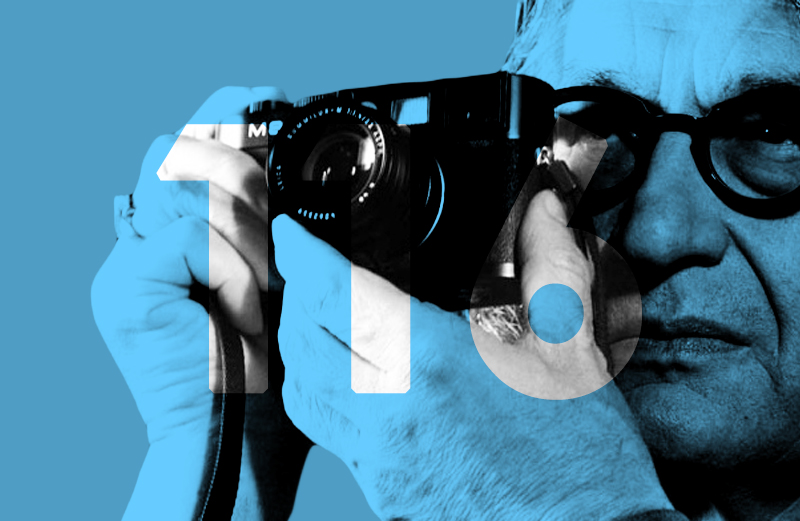 A guide to the soundtracks of the maverick German director.
"Wim Wenders belongs to a group of directors and writers who were described as 'Neue Deutsche Film'," says playful DJ and producer Damiano von Erckert. "Alongside other important directors of this group such as Rainer Werner Fassbinder, Werner Herzog, and Alexander Kluge, Wenders wrote and directed outstanding movies like Paris, Texas, Alice In The Cities, or the documentary about the Japanese fashion Designer Yohi Yamamoto."
"His choice of music when it comes to new wave / kraut / avant garde artists like CAN, Lou Reed, Laurie Anderson is especially on point, making his pictures even more powerful, and in some ways rough and dirty."
And while von Erckert has chosen to pay homage to Wenders' use of music in this new mix, the director has also influenced a film and companion piece to Erckert's new album In Case You Don't Know What To Play, shot in Paris, Recklinghausen, Cologne and Wiehl.
"In Case You Don't Know What To Watch is a more or less improvised film split into two parts: a short movie and a documentary," von Erckert explains. This whole project takes me artistically back to when I started AVA. Records: Handmade covers for the vinyl release, trying new things and getting inspired by not being too serious. I like to make things around a record, because it's still one of the most substantial things a musician can generate apart from live performances. It's my way of trying to show appreciation to all the people from everywhere that buy a record of mine and AVA. Records."
Listen to the mix above and watch the film below:
---
Tracklist (Film):
1. Laurie Anderson – Angel Fragments (Wings Of Desire)
2. CAN – She Brings The Rain (Lisbon Story)
3. JB Lenoir – Vietnam Blues (The Soul Of A Man)
4. The Kinks – Nothin' In The World Can't Stop Me Worryin' Bout That Girl (The American Friend)
5. Tuxedomoon – Some Guys (Wings Of Desire)
6. CAN – Last Night Sleep (Until The End Of The World)
7. Zülfü Livaneli – Leylim Ley (Wings Of Desire)
8. Public Image Ltd – Graveyard (Reverse Angel: Ein Brief Aus New York)
9. Martha And The Muffins – Swimming (Reverse Angel: Ein Brief Aus New York)
10. Laurent Petitgand – Excitement (Yamamoto – Aufzeichnungen zu Kleidern und Städten)
11. Laurie Anderson – Speak My Language (Faraway, So Close)
12. Ry Cooder – Dark Was The Night (Paris, Texas)
13. Die Haut – Karibische Western (Wings Of Desire)
14. CAN – Alice (Alice In Den Städten)
15. Lou Reed – Berlin (Wings of Desire)
Damiano Von Erckert's In Case You Don't Know What To Play is out now. Get yours here.