Published on
November 9, 2017
Category
Features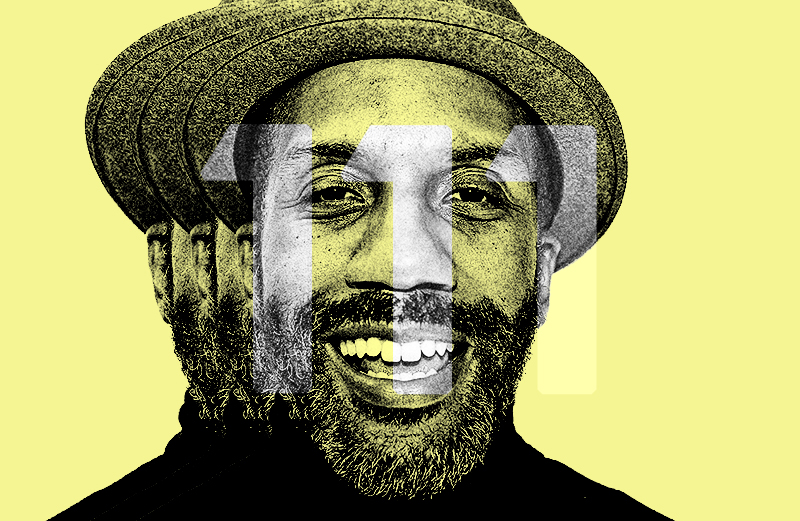 One of the UK's most important and influential producers.
An exciting thing about hearing jazz-minded melodies weave their way back into UK dance music is the relationship between the new generation and their elders. Although still prolific, Dennis McFarlane aka Dego is one of those elders, a producer who has spanned the UK underground for three decades, from cutting his teeth as a selector on west London sound systems, and pirate radio, to pioneering a hybrid, archetypally 'London' form of future-facing dance music, loosely termed broken beat.
Part of 4hero, Co-op, owner of the 2000Black label and appearing under several aliases over the years, his is an ever-expanding legacy that caught the ear of upcoming producer Munro. One of Gilles Peterson's Future Bubblers, collected for the first time on a new compilation of the same name, Munro has cast fresh eyes across Dego's vast output for an hour-long mix that will serve as an introduction to newcomers and a refresher for older heads alike.
"Although admittedly part of the second wave of broken beat listeners, I've always been heavily influenced by the scene's jazz-infused melodies and highly detailed productions," Munro says. "Dego is unarguably one of the figureheads of broken beat, but I actually saw this mix as a chance to delve into his varied and immensely pioneering discography which dates back to the early '90s."
Dive in and check out the tracklist below:
---
Tracklist:
Tek 9 – We're Getting Down
Silhouette Brown – We Use To Run Steady
Tek 9 – Old Times, New Times
Tek 9 – The Beast Within
4 Hero – People always Criticize Us
Tek 9 – Slow Down (Nookie Remix)
Da True B-Boy Descendant – The Blue Nile
4hero – Mathematical Probability
4hero – 2000Black
The Far Out Monster Disco Orchestra feat. Jose Roberto Bertrami – Where Do We Go From Here? (Dego's 2000Black Remix)
Dego & Kaidi – Orbiting Uhura
Dego & Kaidi – Don't Remain The Same
Nutmeg – Porno Futebol
Dego – Star Track 7
Dego & Kaidi – Acting Up (On Sh*t That Don't Count)
2000 Black – Make it Hard
Silhouette Brown – Just a Little More
Out now on Brownswood Recordings, get your copy of Future Bubblers 1.0 here.