Published on
January 21, 2016
Category
Features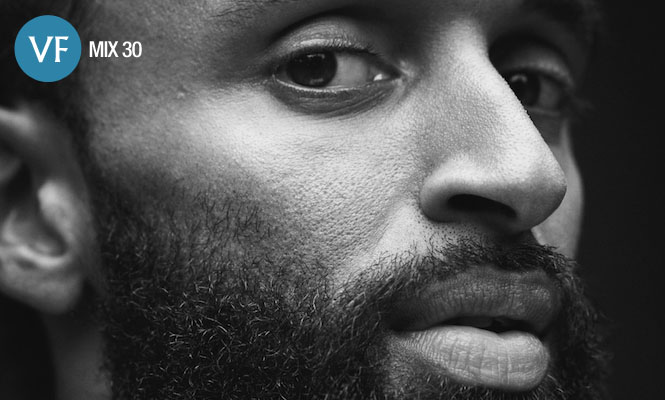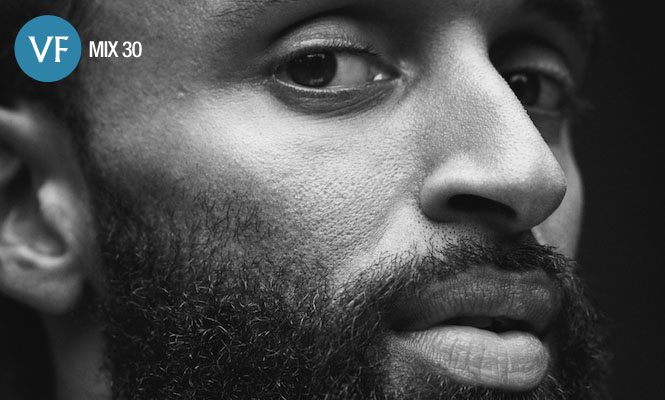 Andrew Ashong gets spiritual on his new vinyl mix.
Two years ago, almost to the day, Andrew Ashong raised the curtain on our vinyl-only VF Mix series with 90 minutes of gorgeous Brazilian soul, in the pocket funk and dangerously seductive soul.
Twenty nine mixes later and we're delighted to have him back at the helm, with this latest forray into his incredible record collection. A moving dispatch from South Africa, Ashong has dubbed this the 'Cosmic Cape Tones and the Journey Home' mix, a solemn, spiritual slow-burner, taking in Letta Mbulu, Herbie Hancock, Peanuts composer Vince Guaraldi and the late Natalie Cole along the way.
With copious and thoughtful commentary included below, let's not waste any more time.
---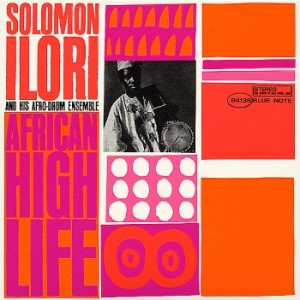 Solomon Ilori (and his Afro-drum Ensemble)
'Ise Oluwa' (from African highlife LP)
(Blue Note, 1963) / Buy
This West African hymn sings so beautifully about the everlasting and magnificent work of creation. I love they way it builds up slowly with growing emphasis of spirit from the voices. The great Solomon Ilori relocated to the US from (the still colonial) Nigeria in the '50s, collaborating with many jazz greats throughout the '60s. He recorded this glorious track for Blue Note in 1963 with the help of many of America's finest jazz stalwarts on the LP entitled African High Life. 'Ise Oluwa', although credited to Ilori on this record, is actually a much older traditional song which translates as "what the spirits made can never be destroyed". This song is thought to be over 100 years old and remains gloriously timeless with its indestructible vibes.
---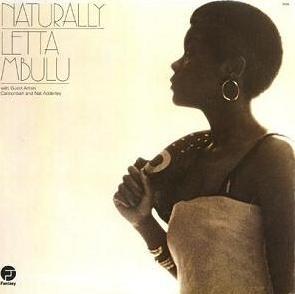 Letta Mbulu
'Setho' (Naturally LP)
(Fantasy, 1973) / Buy
The heartwarming sound of South African legend Letta Mbulu brings a sense of divinity and ascendance while still feeling peacefully grounded and firmly rooted. This ethereal song is an homage to the spirituality and traditions of Southern Africa, as the name 'Setho' belongs both to a people and a faith. Many African artists had found themselves exiled in the U.S. and elsewhere, making very fertile collaborative ground for beautiful projects like this one. Letta was backed by the Crusaders and lovingly produced by her own husband Caiphus Semenya (who played with Hugh Masekela). Guesting on the LP were the mighty Cannonball and Nat Adderley, who were among the many African-Americans reaching for inspiration and insight from the brothers and sisters back home.
---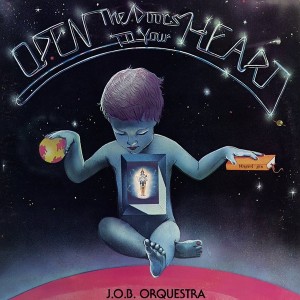 J.O.B. Orquestra
'Only Faith & Hope' (Open The Doors Of Your Heart LP)
(Govinda Records, 1978) / Buy
Hare Krishna devotees celebrate trust, perseverance and the importance of faith, on this unusual record full of worship and sincerity. The downtempo track has plenty of drama but it's from an upbeat album of mostly euphoric dancefloor tunes. The whole LP is a blessing, with every song speaking of the most profound universal love, at a time when most soul and disco records remained unashamedly focused on pretty materialistic, hedonistic or egotistic themes. While the jazz world had its many religious converts and spiritualists in Alice Coltrane, Carlos Santana, Mahavishnu and countless others, this unusual album remains a pretty unique story within the disco-soul of late '70s New York… a Love Supreme indeed.
---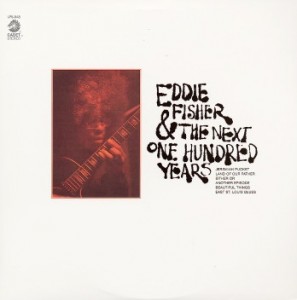 Eddie Fisher
'Beautiful Things' (Eddie Fisher & The Next Hundred Years)
(Cadet records, 1970) / Buy
The fantastic guitarist Eddie Fisher showers us with his musical kisses, gracing our ears with these sublime and 'beautiful things', wild, free and grooving… sounding like an autumn blossoming into spring with very little of winter in sight. There's a sweet taste of nostalgia and a wistful smile about this one that feels like a lament for a long-lost love. Discovering this record was pure delight for me as I knew nothing of Mr Fisher before this… and what an introduction this was. These blessings and surprises are the records that inspire me the most. Loose but very much together… out-there but still very easy-going. Psychedelic fuzzy, funk jazz from a little known blues guitarist on the incredibly reliable Chess Records label of Chicago.
---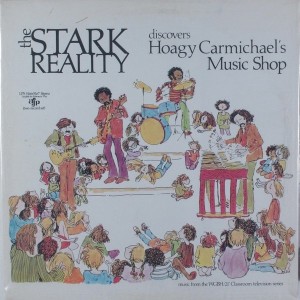 The Stark Reality
'Bustin' Out Of Doors' (Discovers Hoary Carmichael's Music Shop LP)
(AJP, 1970) / Buy
The great songsmith Hoagy Carmichael ('Georgia On My Mind', 'Stardust', 'The Nearness Of You' etc) had written a series of Sesame Street-style semi-educational songs for children. The Stark Reality's interpretations of Mr Carmichael's kiddie tunes ended up so completely trippy and wigged-out they seem to have wandered into some kind of hazy, transcendental psych-jazz hallucination. The sessions were led by Monty Stark who was remarkably uninvolved in the usual culture of psychedelic substances so common at the time… instead he was apparently "trying to get high off the wine of astonishment." Probably just as well really, since the music was actually for a children's TV show.
---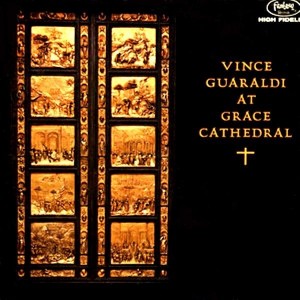 Vince Guaraldi
'Kyrie Eleison' (Vince Guaraldi at Grace Cathedral LP)
(Fantasy, 1965) / Buy
I've always loved Vince Guaraldi's happy-go-lucky brand of Bossa-tinged jazz, especially his work on the original Peanuts, Charlie Brown and Snoopy soundtracks throughout 60s. Spirituality and mysticism were never exactly the focus of Mr Guaraldi's albums until this curious recording that has the Californian pianist join a musical commemoration of the last supper held at a cathedral in his hometown of San Francisco. The resulting music is somehow both cheerfully bright and strangely solemn at the same time… almost unsettlingly so. The bishop's introduction points out that this was not intended to be a performance but rather something to be participated in, a nice reminder of music's history in communion and ceremonial meaning.
---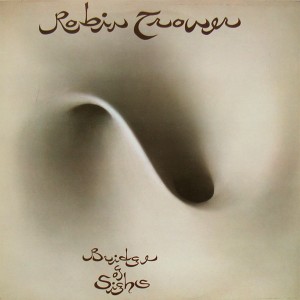 Robin Trower
'About To Begin' (Bridge Of Sighs LP)
(Chrysalis, 1974) / Buy
Procul Harum's Robin Trower conjured up something so brilliantly comfortable and effortlessly natural on this deep and bluesy rock tune. Such a distinctive mood here that somehow ventures into the territories of the soulful, spiritual and psychedelic all at once… but only gently, and in equal measure.
"Hardly daring to breathe
a new life you perceive,
you try hard not to break the spell.
While at once it seems both
so far and yet so close,
if you reach out to touch it will be gone.
As it flows up from the ground
taking all who hear that sound,
close your eyes, it's about to begin.
Close your eyes, it's about to begin."
---
Full tracklist:
1) Abdullah Ibrahim – NAMHANJE (TODAY) (Echoes from Africa LP)
2) Solomon Ilori (and his Afro-drum Ensemble) – ISE OLUWA (African highlife LP)
3) Marion Brown – MAIMOUN (Vista LP)
4) Letta Mbulu – SETHO (Naturally LP)
5) Mandigo Griot Society – MAMAMANEH (Mandingo Griot Society LP)
6) J.O.B. Orquestra – ONLY FAITH AND HOPE (Open The Doors Of Your Heart LP)
7) The Crowns – EVERYTHING MUST CHANGE (… And From These Roots LP)
8) Eddie Fisher – BEAUTIFUL THINGS (Eddie Fisher & The Next Hundred Years)
9) The Sons – COUNTRY GIRL (The Sons (Of Champlin) LP)
10) The Stark Reality – BUSTIN' OUT OF DOORS (Discovers Hoary Carmichael's Music Shop LP)
11) Bobby Hutcherson – NTU (Linger Lane LP)
12) Hugo Montenegro – MY CHERIE AMOUR (Hugo in Wonder-Land LP)
13) Vince Guaraldi – KYRIE ELEISON (Vincent Guaraldi at Grace Cathedral LP)
14) Herbie Hancock, Thad Jones, Ron Carter, Jerome Richardson, Grady Tate, Jonathan Klein – MATOVU BOR'CHU (Hear O Israel: A Prayer Ceremony In Jazz LP)
15) Jan Hammer – DON'T YOU KNOW (Melodies LP)
16) Robin Trower – ABOUT TO BEGIN (Bridge Of Sighs LP)
17) Peter Sprague – THE PATH (The Path LP)
18) The Macklin Ensemble – WORK WHILE IT IS DAY (Work While It Is Day LP)
19) Natalie Cole – HEAVEN IS WITH YOU (Natalie LP)