Published on
April 20, 2016
Category
Features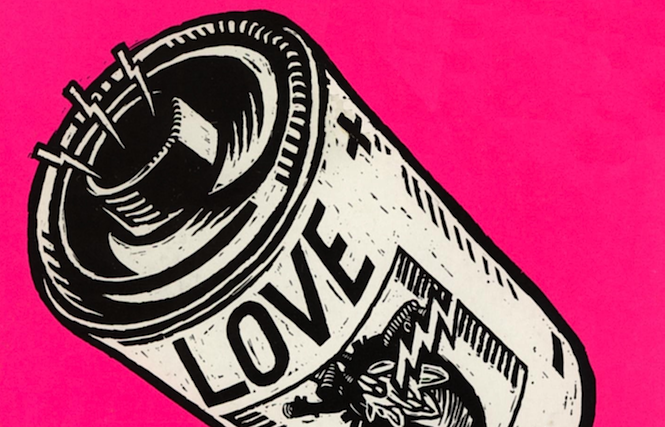 Seattle's Sub Pop is the indie powerhouse that first signed the grunge holy trinity of Nirvana, Soundgarden and Mudhoney before striking platinum and gold with new millennium bands like Fleet Foxes and The Shins.
But since launching in 1985 with Bruce Pavitt's Sub Pop 100 cassette compilation, the label has released hundreds of lesser-known gems that have come to define the alt-rock sound and style.
With 28 years on the clock, we unearth ten records that should have gone down as ground-breaking. Listen in the playlist below and scroll down to read about them individually.
---
Words: Steven Blush
---
Rein Sanction
Mariposa
(Sub Pop, 1992)
The Pacific Northwest label's only band from the Deep South created a dark, brooding groove that far too few proto-hipsters picked up on; too moody for rockers, too heavy for the emerging nerd culture. The mangy long-haired Florida trio — propelled by the gnarly Gentry brothers, drummer/vocalist Brannon and guitarist/vocalist Mark, along with bassist Ian Chase — made three albums, each more uncommercial than the next. Grunge production legend Jack Endino oversaw this 14-song sonic meltdown that featured a tribute to 'The Emerald City' with a haunting rendition of Jimi Hendrix's jam 'Ain't No Tellin'' (off 1967's Axis: Bold As Love).
---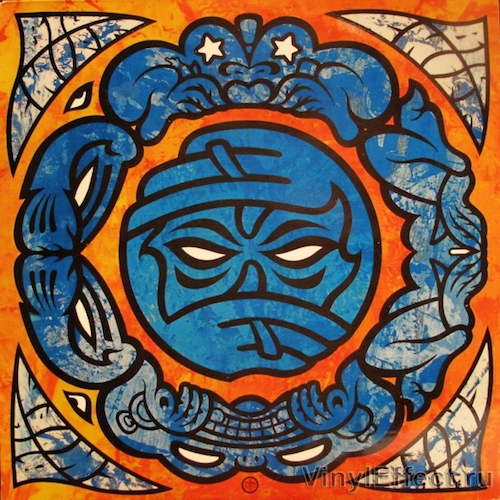 Big Chief
Face
(Sub Pop, 1991)
These Detroit rockers had all the right scene credentials, with singer Barry Henssler, formerly of Midwest HC pioneers the Necros, and guitarist Mark Dancey, the artist behind Motorbooty fanzine and Soundgarden's Badmotorfinger front cover. By the time their fiery four-piece made this debut album on Sub Pop, they were a well-seasoned band with indie singles and national tours. But they were probably too smart for their own good. Nirvana-era fans did not bite on Face or their two similarly ahead-of-their-time full-lengths — 1993's follow-up Mack Avenue Skullgame: Original Soundtrack and 1994's crash-and-burn for Capitol Records, Platinum Jive Greatest Hits 1969-1999.
---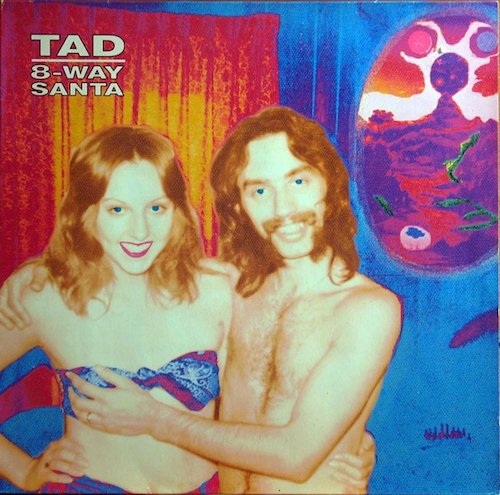 Tad
8-Way Santa
(Sub Pop, 1991)
In Sub Pop's early days, the big grunge stars were Soundgarden, Mudhoney and Tad. But Tad Doyle was undoubtedly the biggest of them all, a bearded 200-something pound lumberjack-looking type blaring a twisted sound and style. This 13-tune assault, Tad's second LP, was produced by Butch Vig right before he made Nirvana's Nevermind. The original artwork, of a ridiculous-looking sexualized hippie couple that Tad's band found at a garage sale, resulted in a threatened lawsuit and the cover pulled from circulation. On the verge of major popularity, Tad made a terrible decision, leaving to sign with the NYC-based Mechanic label, who at the time had a Warner Bros.-distribution deal.
---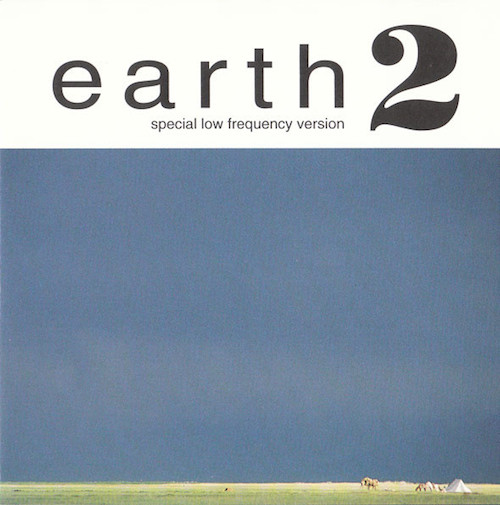 Earth
Earth 2: Special Low Frequency Version
(Sub Pop, 1993)
Before there was stoner rock or doom metal, there was Earth, certainly the slowest, heaviest musical ensemble of the late 20th Century. Guitarist Dylan Carlson and bassist Dave Harwell made their mark on this self-produced, three-song, 73-minute mindfuck. 'Teeth of Lions Rule the Divine' (27:04) and 'Like Gold And Faceted' (30:21) — the longest "rock" songs of their time — must be experienced to be believed. Think of Earth 2: Special Low Frequency Version as Downtown Manhattan John Cage/LaMonte Young minimalism without the academic theory and pretence. Or don't think at all and take in this brutal punk rock type of psychedelic drone.
---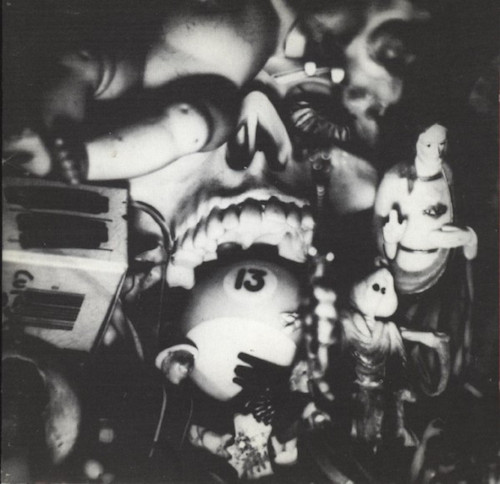 Poison 13
Wine Is Red Poison Is Blue
(Sub Pop, 1994)
The Big Boys were the most important hardcore band to come out of the great state of Texas, with a visceral punk-funk sound that portended the Red Hot Chili Peppers. Their guitarist Tim Kerr then started Poison 13, a band whose fuzzed-out Stooges/Heartbreakers assault inspired many of the grunge pioneers. This 23-song compilation for Sub Pop featured Frank Kozik cover art, Pleasant Gehman liner notes, and raucous covers of Willie Dixon's 'Seventh Son', Buffy St. Marie's 'Codine', Richard Hell's 'Blank Generation' and Joy Division's 'Warsaw'. Vocalist Mike Carroll was like the original Mark Arm.
---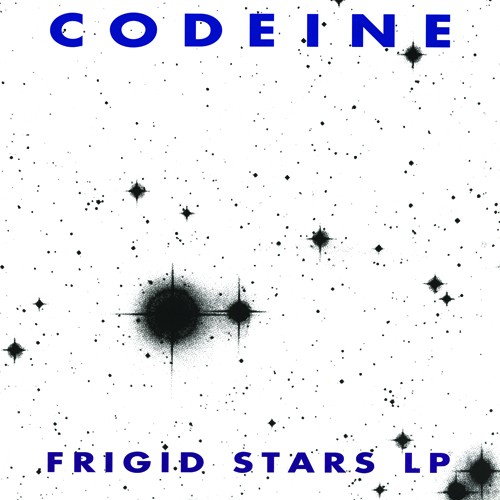 Codeine
Frigid Stars
(Sub Pop, 1991)
The East Village-via-Oberlin College trio got known in 1989 for a demo with an expansive nine-minute jam on 'Without You', the Badfinger-penned Harry Nilsson hit. Bitch Magnet, friends of Codeine guitarist John Engle and bassist/vocalist Stephen Immerwahr, turned on the German label Glitterhouse, who in turn got Sub Pop involved. At the apex of grunge hype came 1991's Frigid Stars of slow-tempo VU-ish space jams. The home-made album — named for a lyric by The Fall from 1979's Live at the Witch Trials — created the "slowcore" movement. 1992's follow-up Barely Real EP had an incredible version of MX-80 Sound's 'Promise of Love'.
---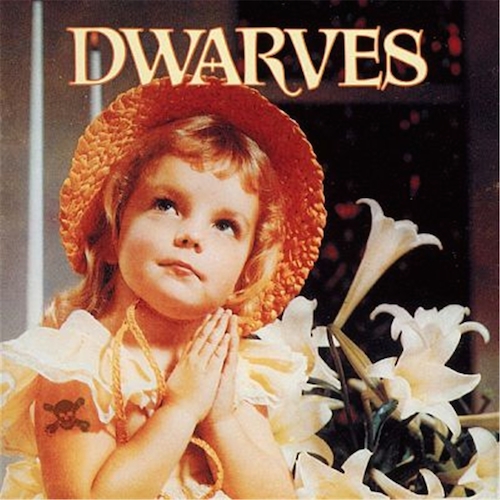 Dwarves
Thank Heaven For Little Girls
(Sub Pop, 1991)
One of the most volatile and decadent bands of the last 25 years started out as a relatively tame psych/punk group called The Suburban Nightmare before devolving into pure evil. This follow-up to their 1990 epic Blood, Guts & Pussy included titles like included 'Fuck 'Em All' 'Fuck Around' and 'Who's Fucking Who'. Needless to say, the title of Thank Heaven For Little Girls was coming from a far darker place than what Maurice Chevalier was singing about in 1957. Band-members included "HeWhoCannotBeNamed" and "Rex Everything". Frontman Blag Dahlia — infamously assaulted by Josh Homme in 2004 — was way smarter than he lets on, and is now an award-winning author.
---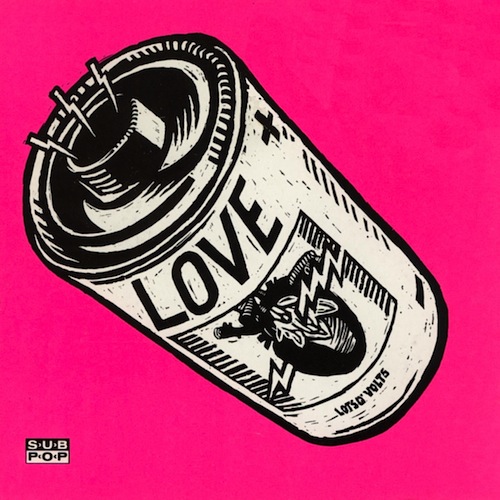 Love Battery
Dayglo
(Sub Pop, 1992)
This Seattle four-piece fronted by the mighty Ron Nine — named for the Buzzcocks tune off 1978's Another Music In A Different Kitchen — fell through the cracks of grunge history. After the cult acclaim of a Sub Pop single, EP and album, the band's second album, produced Conrad Uno and John Auer was geared and primed to be their breakthrough. After completing the album, in came monster guitarist Bruce Fairweather (Green River/Mother Love Bone). But the band lost momentum after a failed deal with Polygram. Drummer Jason Finn (ex-Skin Yard) quit to form those dreadful one-hit wonders, The Presidents of the United States of America.
---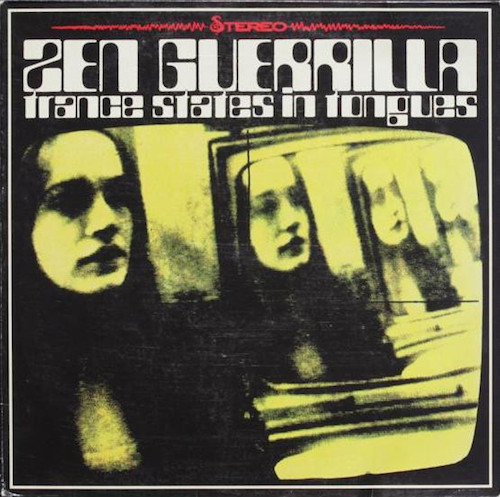 Zen Guerrilla
Trance State In Tongues
(Sub Pop, 1999)
One of the most intense groups of the '90s underground, from the blight of Newark, Delaware, broke out of the nearby Philadelphia scene. The hard-working quartet fronted by wild man Marcus Durant (on guitar and mouth harp) made a slew of great overlooked records for labels like Sub Pop, Epitaph, Estrus and Alternative Tentacles before relocating to San Francisco. Their first Sub Pop effort, made in Seattle with Jack Endino, displayed psycho-delic punk/blues attitude — as heard on strident compositions such as 'Black-Eyed Boogie' and 'Ghetto City Version' or their deconstruction of David Bowie's 'Moonage Daydream'.
---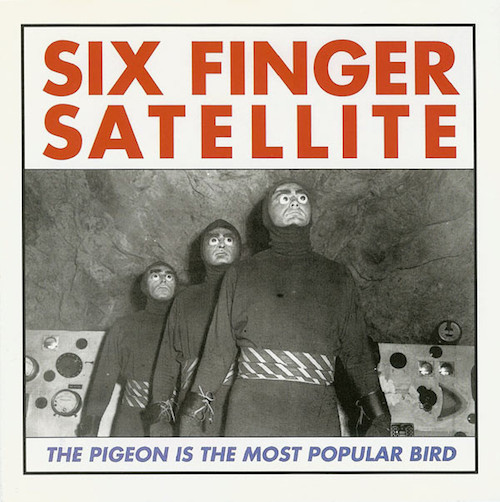 Six Finger Satellite
The Pigeon Is The Most Popular Bird
(Sub Pop, 1993)
In a scene of flannel n' leather, 6FS was like the next step after DEVO. Depending on your perspective, the five-piece were either artsy kids from the Boston outer-borough of Providence, Rhode Island, or residents of some uncharted alien planet. Their debut album — ten songs, each accompanied by untiled offbeat interludes, offered far more than some puerile ass-travels to Uranus; it's a brilliant piece of lo-fi post-prog-rock conceptualism. A young James Murphy (LCD Soundsystem) would produce the band's final album of 1998; guitarist/keyboardist John MacLean later found acclaim on Murphy's DFA Records as The Juan MacLean.