Published on
March 23, 2018
Category
Features
Thorens TD 240-2
Price: £699
Pros: Automatic play, focused detail, bass, easy to use
Cons: Price, strident mid-range
Rating: 4/5
Verdict: A solid, well-built and reliable lifestyle design that provides automatic play, three speeds and lots of bass.
---
The Thorens is quite a turntable. That is, the design stands out for many reasons.
The most obvious reason is the automatic play. Hence, once the record is in position over the spindle, you don't have to touch the arm at all until it returns to its cradle at the end.
If you are a nervous beginner, if you hanker for the nostalgic qualities of automatic record players of yore, you really can't be bothered to get up from your chair when a record's finished playing or you're hyper-cautious about even lifting the tonearm manually, then the Thorens might just be for you.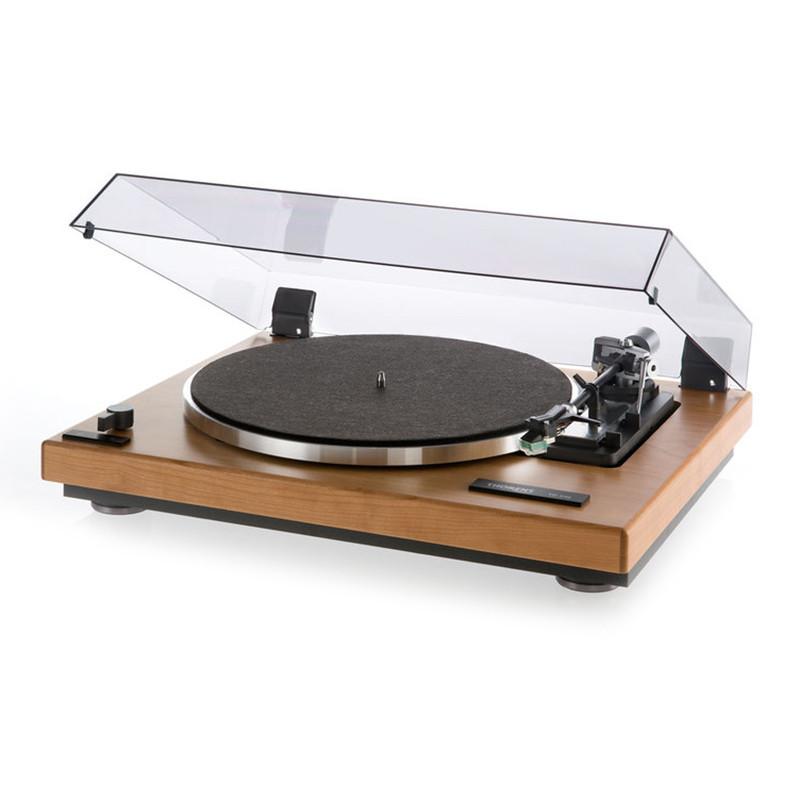 The second point of interest is its similarity to the Dual CS 455-1 turntable, with one or two parts possibly modified from the respected Dual 505-4.
The third point of interest is the build. There are no extra toys to be found here. No USB port and no built-in phono amp. While this is a good thing, it is off-set by the very existence of that automatic operation mechanism, which will affect the sound quality gained by not having built-in extras. However, with the build quality as it is, Thorens has done its best to minimise those effects.
I'm used to automatic turntables arriving in all of their lightweight plastic glory. Not here. The belt-driven Thorens features a solid wooden plinth and meaty sub-chassis, three speeds are available (including 78rpm), and a TP 19-1 tonearm.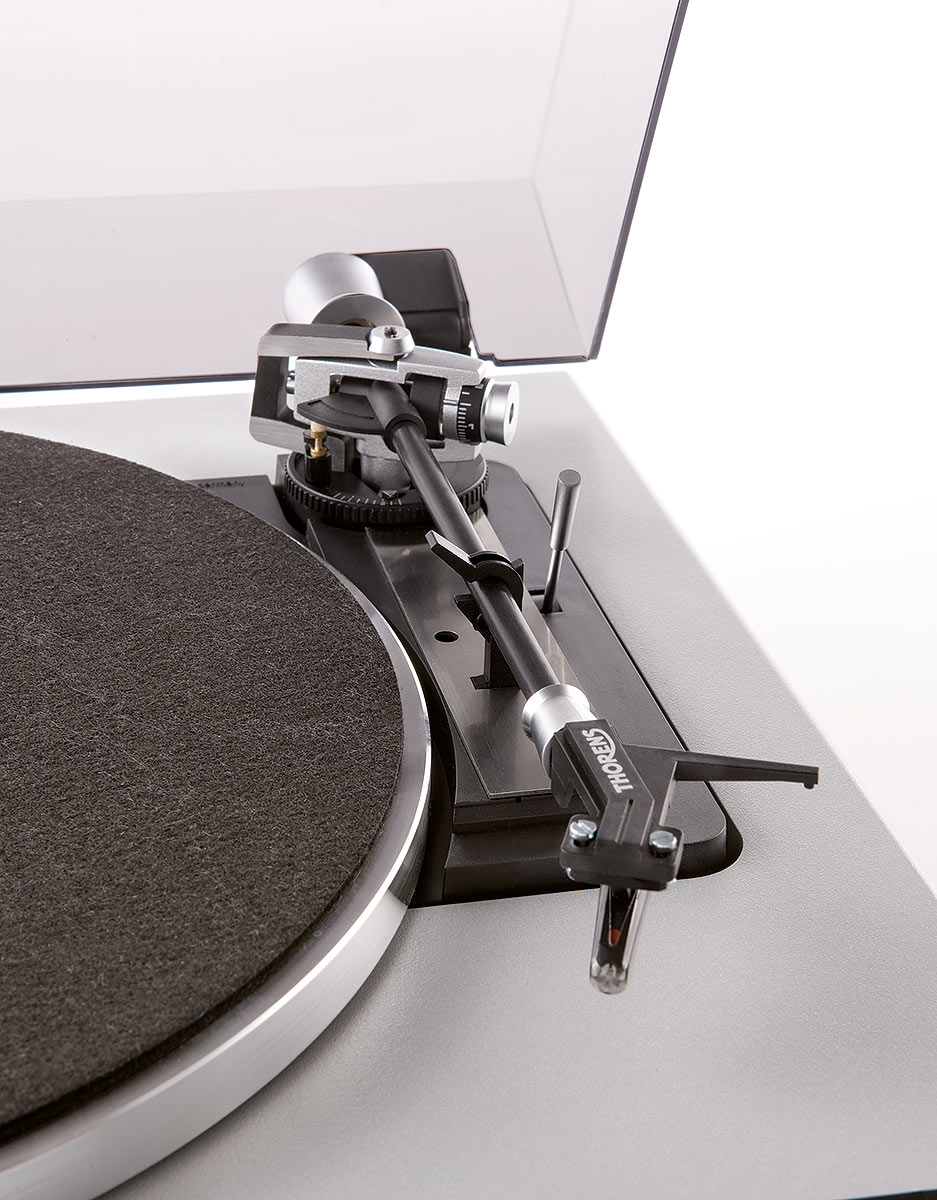 The tonearm includes a damped arm lift, anti-skate wheel and, on the tonearm base, start/stop and a selector for the automatic function for either 12" LPs or 7" singles which is printed here – rather irritatingly – as 30cm and 17cm.
The thin aluminium platter holds a piece of rubber hosing underneath, to minimise ringing. It sits on the spindle and is fixed by two pins that pinch it and secure it. Built-in phono cables are joined by a socket for a wall-wart power supply. A hinged lid is supplied.
As for sound quality? This is not an audiophile turntable in sound terms. It struggles to compete with a Rega Planar 1 sonically, and it's a little lively in the mid-range for some ears. For a lifestyle turntable though, it provides the biggest and meatiest bass this side of a direct drive. Playing a slice of Ian Dury confirmed that, while a Barbra Streisand LP playback emphasised how the Thorens can successfully dig deep into the mix to lift even subtle and shy orchestral effects towards the ear.
The Thorens TD 240-2 might be rather pricey, but it remains an easy to use, and well built, design, offering a strong sonic signature that will please many vinyl fans.