Published on
August 30, 2016
Category
Features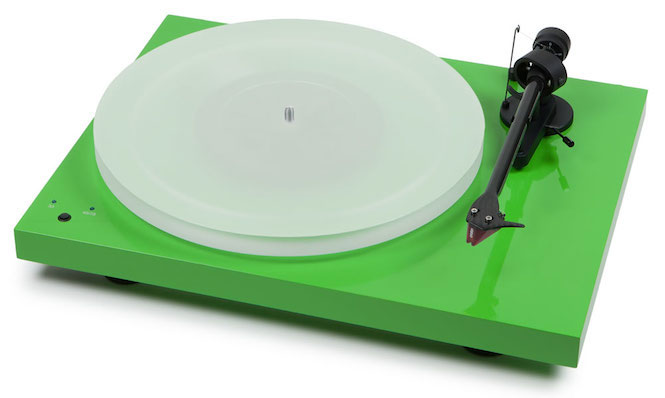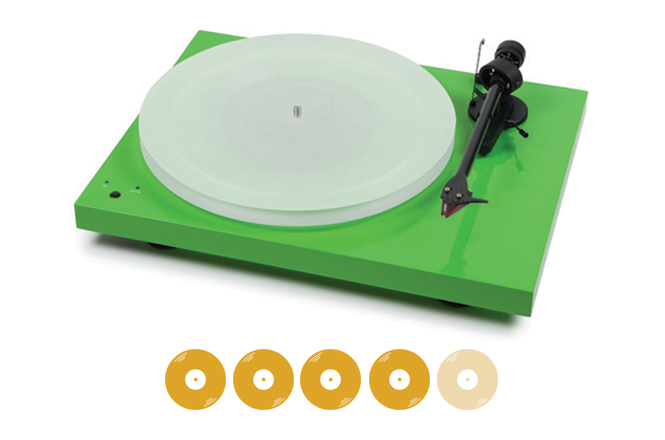 Pro-Ject Debut Carbon Esprit SB
Price: £425 / €499
Pros: Effortless, detailed and engaging sound with good looks.
Cons: Not as powerful as the best in class.
Verdict: If it's musical fluency and ease of speed change you are after this Pro-Ject will have a lot of appeal, especially considering the range of finishes and ease of cable upgrade.
Rating: 4/5
---
Sitting midway through Pro-Ject's huge range of well-regarded record players the rather wordily named Debut Carbon Esprit SB is a great looking piece of kit. The piano lacquer finish, matte acrylic platter and moody carbon fibre arm combine to make it look a lot pricier than its £425 (including cartridge) RRP. That cartridge is an Ortofon 2M Red, a great entry level moving magnet that usually costs £89, here it is fitted to the arm leaving new owners the job of threading on a counterweight and balancing the arm before dialling in the required tracking force. The most fiddly bit of set up is hooking on the anti-skate weight that dangles next to the arm and stops the stylus racing across the vinyl.
The SB in this turntable's name indicates speed box, this means electronic speed switching without having to manually move the drive belt to a different part of the motor pulley. The switch gives you 33.3 and 45rpm, those with Shellac discs will be pleased to know that with a change of pulley this deck can also spin at the genuinely old school speed of 78rpm.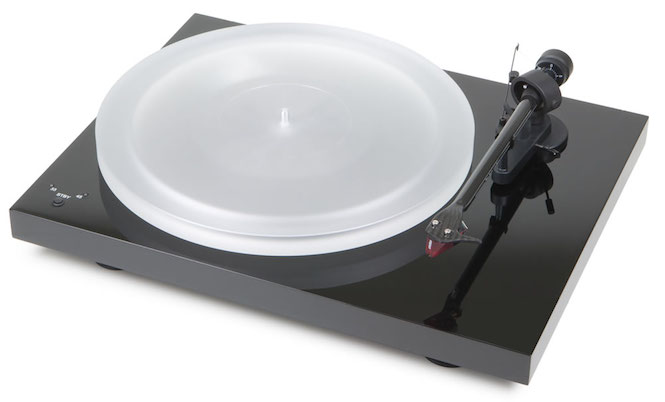 As is Pro-Ject's style the arm cable is a separate item and plugs into sockets on the back of the deck, which means you can improve sound quality by upgrading the cable. The drawback is that this introduces a junction in the path between cartridge and amplifier, not so good. I like the fact that it has a dust cover, which not only keeps the player clean but also minimises the danger of accidental cartridge abuse.
In the system the Debut Carbon Esprit SB has a tremendous sense of musical flow, the music just oozes out of the speakers with an ease that makes you want to kick back and forget your woes. It does this by delivering healthy amounts of detail in the context of a quiet, effortless presentation that lets you know what the musicians are doing but doesn't focus on any particular aspect of the performance. Timing could be more definite, it's not that strong on the precise moment that a note starts and stops but this doesn't stop it producing grooves of chilled or propulsive variety.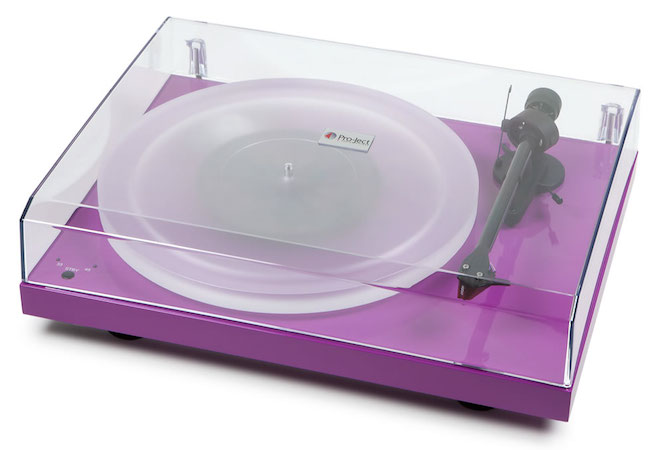 Dynamics – the difference between loud and quiet notes – could be greater, but this it has to be said is only noticeable by comparison. Taken on its own the top model in the Debut series is a sophisticated and smooth operator that can take a challenging piece of music and transform it into a musical experience that you want to revel in for side after side.
Even at this price there is a compromise with turntables, you have a choice between powerful, timely and dynamic or effortless, fluent and tonally rich. The Debut is in the latter class and it's one that many will find extremely engaging and enjoyable, add to this the fabulous finish of the plinth, good quality cartridge and electronic speed switching and you have a turntable that is tricky to beat.
---
Reviewed by Jason Kennedy, Editor of The Ear