Published on
July 27, 2016
Category
Features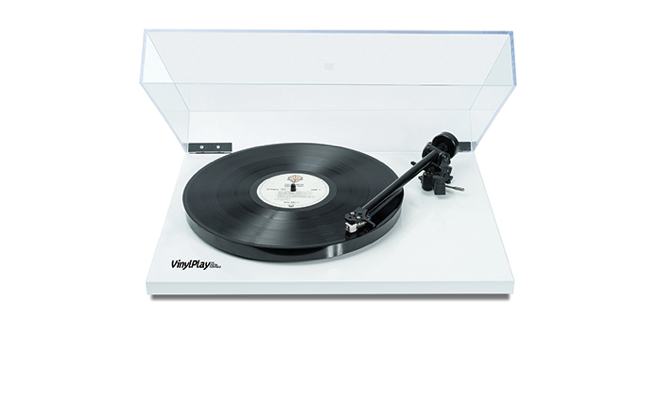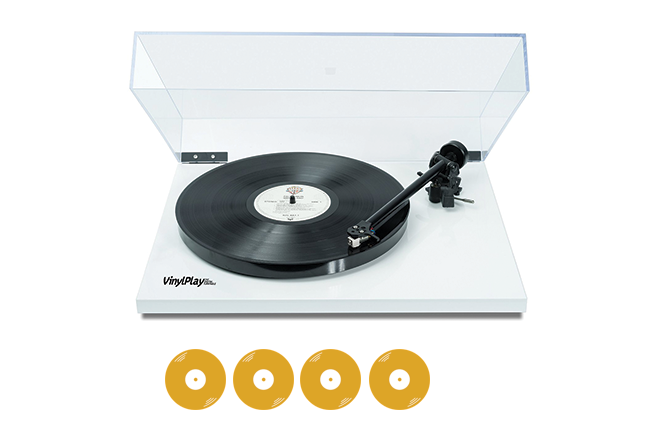 Flexson VinylPlay
Price: From £239
Pros: Digital connections, set-up, Rega RP1 design
Cons: Phono amp choice
Verdict: A well built turntable system that lacks inherent upgrade possibilities but does offer plenty of digital facilities for vinyl ripping and streaming.
Rating: 4/5
---
The Flexson VinylPlay turntable is a quick set-up design that allows you to play records, 'rip' your vinyl to computer and stream music.
Although Flexson might not say explicitly, what you have here is a Rega RP1 turntable, from the included Rega RB101 tonearm and Carbon MM cartridge down to the speed change, which requires lifting the platter and moving the belt from one pulley groove to another.
The design remains very Rega in style except that the coating of the basic plinth has been tweaked. Instead of the normal skin, the Flexson offers a harder, glossy covering plus a very basic built-in phono amplifier, situated underneath the plinth.
To the right is the on/off control (instead of on top of the plinth, as the Rega has it). I actually like this idea: it's quick and simple. Alongside this button is the socket for the USB cable and signal gain to use while 'ripping'.
A felt Rega mat sits on top of the platter and an included dust-cover slots into place on the rear-fitted hinges.
Installation took me all of three minutes. In fact, the instructions are situated on top of the turntable platter. This is as plug-and-go as you're going to get with a turntable.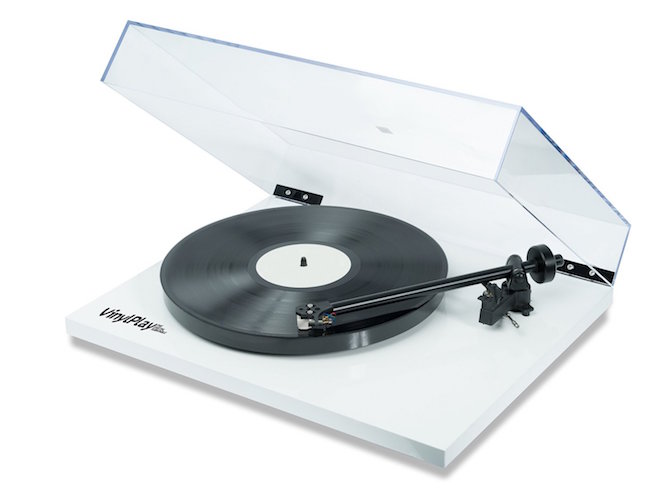 There are three principle talking points with this deck. Firstly, there are plenty of other turntables that do the same job, cheaper. Fine, but the Flexson is essentially an RP1, a quality turntable.
Secondly, you can pick up this turntable from £239 (sourced via Amazon), the Rega RP1 is just £229. This is ok because you're getting the 'free' phono amplifier and digital output.
The third issue partially cripples potential sound quality. The Flexson is excellent for the price and provides a decent sonic output but you are stuck with the basic, default phono amp, you cannot use an third party model. Compared to better quality, third party examples, the Flexson deign offers restricted dynamics, plastic bass and recessed midrange.
If you intend to upgrade your hi-fi in the future and you want your turntable to be the front-end of a growing system, then buy a Rega and not the Flexson. If you have no upgrade ambitions, then the Flexson is perfect.
The Rega heritage does provide a great platform for what the Flexson does best, though and that's its vinyl rip capabilities (this worked perfectly via my MacBook and Audacity) and the connection to the streaming system, Sonos, which allowed me to hear my vinyl output anywhere in my house.
If you want a turntable with excellent digital facilities while being backed up by the best possible analogue design for the price then the Flexson VinylPlay is an excellent choice.
---
Reviewed buy Paul Rigby, creator of the music and hi-fi magazine, The Audiophile Man