Published on
April 24, 2013
Category
Features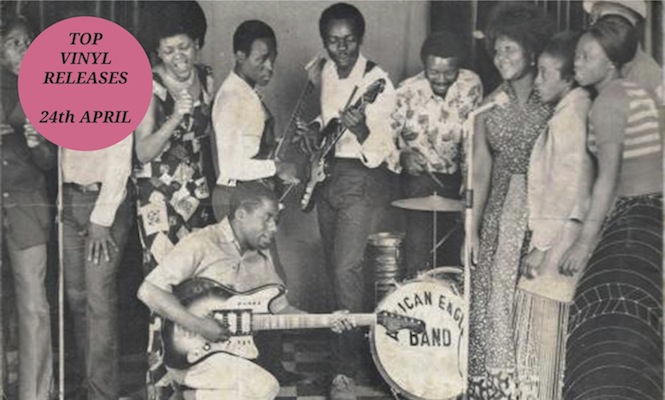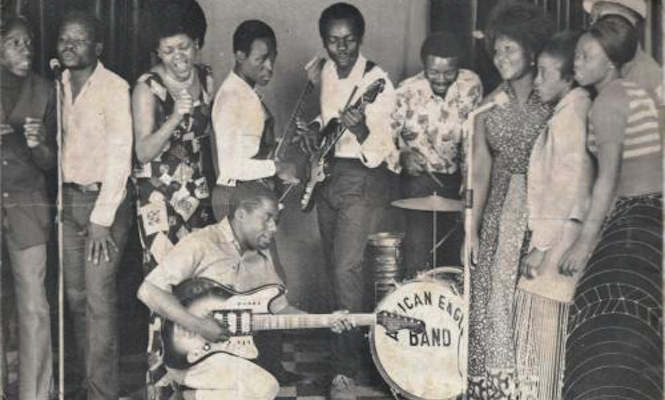 Crawling out from under the shadow of Record Store Day, this was always going to be a slow week for new releases, but with the sun shining on Vinyl Factory HQ we have pulled together the five best records from between the tropics of Cancer and Capricorn to come out in the last seven days.
'World music' is a pretty outdated way of describing what's in this list. From warmer climes than our own, this week's special selection includes an important reissue for Ravi Shankar, a super-rare William Onyeabor production and the first taste of Soundway's Kenya Special compilation.
Since really everything is 'world' music, there's also a bonus mention for the week's most sought after reissue, of which original copies are going for more than $350 on Discogs.
---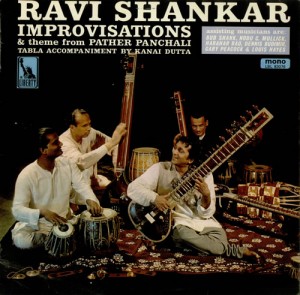 Ravi Shankar
Improvisations
[Doxy]
Ridiculously early Indo-American jazz fusion from Shankar, who is here teamed up with jazz bassist Gary Peacock and flautist Bud Shank for a session recorded first in 1962. Split between the fierce LA fusion of "Fire Night" and more traditional Carnatic meditations, it's a fascinating insight into the coming together of cultures that would play a substantial role in pop and jazz later that decade.
---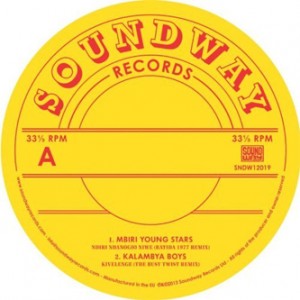 Various Artists
Kenya Special Remix EP
[Soundway Records]
In anticipation of the full compilation, Soundway have released this mini-gem of edits and remixes, featuring two tracks from the forthcoming collection. Electro-kuduro producer Batida's 1977 remix of the Mbiri Young Stars and Sofrito's Frankie Francis subtle Nairobi Matata Jazz rework are the most dancefloor friendly of the up-tempo cuts which twist and gyrate with a hi-life meets benga backbone.
---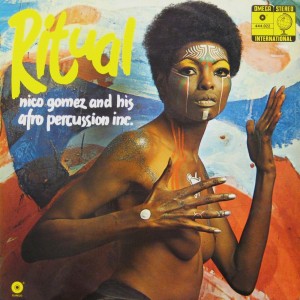 Nico Gomez and his Afro Percussion Inc.
Ritual
[Mr Bongo]
Hands down the best Afro-Latin album to come out of Belgium and originally released on Omega International in 1971, Ritual veers between heavy and percussive fusion and a more lilting Afro-Cuban temperament. Not without its curious post-Santana dabblings in reverb heavy guitar solos and some pretty experimental effects on the horn section in the album's title track, Ritual is a beautiful anomaly, made available again by the fantastic Mr Bongo.
---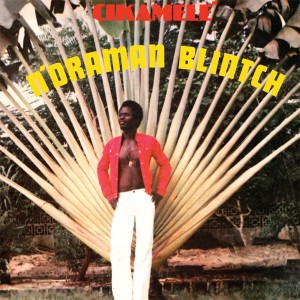 N'Draman Blintch
Cikamele
[Cosmic Sounds]
Produced by the ridiculously collectable Nigerian funk producer William Onyeabor, Cikamele is about as rare a reissue as they come. The 1979 original fused Afro-beat with more straight up American funk and some pretty carefree synth experimentations, giving it an electronic twist similar to the Francis Bebey collection on Born Bad last year. Now a high chief and owner of a successful flour mill in Nigeria, Onyeabor is one to keep a serious eye on.
---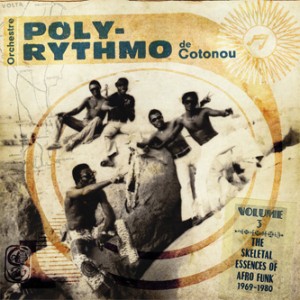 Orchestre Poly-Rythmo De Cotonou
Volume 3: The Skeletal Essences of Voodoo Funk 1969-1980
[Analog Africa]
A continuing education in the sweaty art of rhythm from Benin's most reissued ensemble. From classic Afro-beat to the Latin rumbas of Cavacha Fon, Orchestre Poly-Rythmo are at their technical and ferocious best here, turning you inside out by combining the danceability of The Meter's with high-tempo percussive workouts that will move your soul as well as your body.
---
And the bonus selection…
---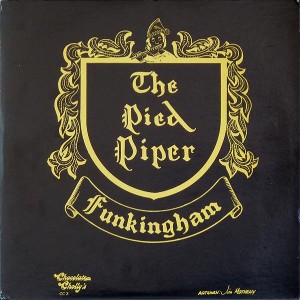 Pied Piper of Funkingham
Pied Piper of Funkingham
[Chocolate Cholly's]
Bad-ass cosmic funk in the George Clinton mould and a real holy grail for DJs and collectors lucky enough to get their hands on the original, the cheapest of which is currently going for $350 on Discogs. Chocka with proto-rap, slap-bass jams garnished with the stabbing, funky flutes of the Pied Piper himself, it's an essential reissue that even has an irresistibly silly P-funk title. File with Dr. Funkenstein and Count Funkula.
---