Published on
October 20, 2015
Category
Features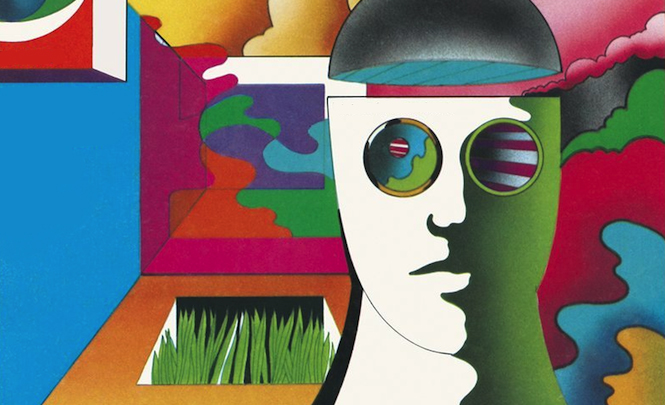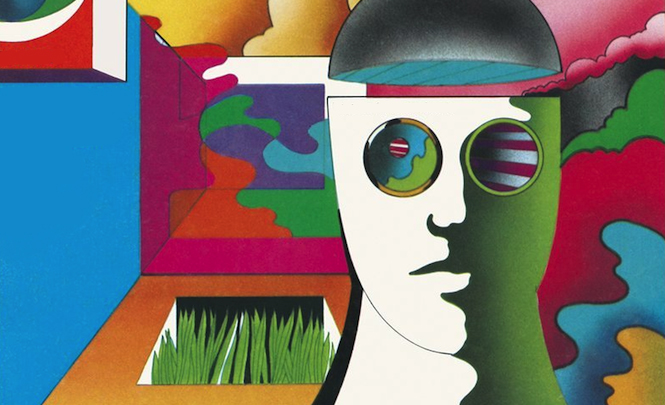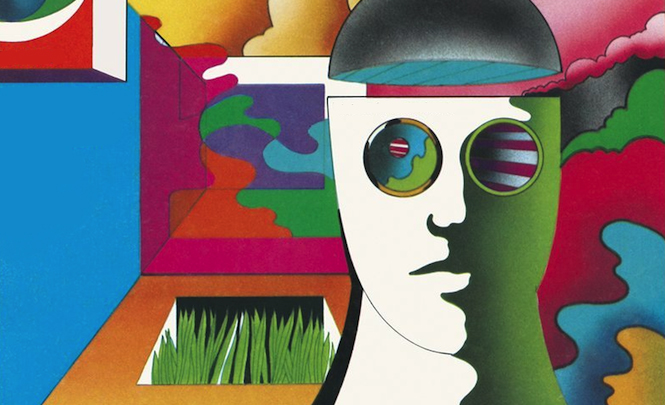 A sub-label for castaways and artists considered too 'out-there' for mainstay Capitol, Tower Records was a budget division that put out records on a shoestring. Though production was limited, Tower gained a rep for pushing garage rock and for its eclectic exploitation soundtracks. Here's an introduction in 10 records.
---
Words: Eliot Wilder
---
During the 1960s, many large labels had budget divisions – subsidiaries that released sound-alike records, bargain-basement reissues, watered-down back catalogue, as well as albums by artists of little to no great renown. Columbia had Harmony, RCA had Pickwick and Camden, and Capitol had Tower. Though most of these albums were put out with less-than-stellar mastering, zero promotion and often slapdash artwork, some of them, especially those on Tower, have become prized and collectable over the years; the soundtrack to the Jayne Mansfield exploito flick Single Room Furnished is currently going for $80 on eBay, while the Arrows' rare instro version of Wild in the Streets is trading for around $200.
Tower's reign ran from 1964 to 1970, and during that time it released countless one-off singles and dozens of eclectic albums. One of its better-known artists was Pink Floyd – the label acquired the rights to the group from EMI in the U.K. and put out a grand total of 27 variations of the group's work, including various versions of The Piper at the Gates of Dawn, A Saucerful of Secrets and More, most of which sold squat at the time but are currently highly sought-after in their original form.
Other Tower artists who went on to become well known include a very young Harry Nilsson, whose Spotlight On Nilsson contains the marvellous, Spector-esque 'The Path That Leads to Trouble'; Sergio Mendes, whose sublime In the Brazilian Bag predates his work with Brasil '66; and Scott Walker, who appears under his original name Scott Engel on I Only Came to Dance With You, an instrumental LP of mostly previously recorded songs that was rushed out in 1966 to cash in on the success of the Walker Brothers' hit 'The Sun Ain't Gonna Shine Anymore'.
But with releases from groups like the Chocolate Watchband, the Standells, and the Outsiders, Tower has become most known for being the home base of the "garage rock" movement of the '60s. Many of these artists also appeared on Tower's string of biker soundtracks, which I find still both freaky fun and endlessly listenable.
What follows are some of my favourites, many of which can be found on eBay, Discogs or at better used record stores.
---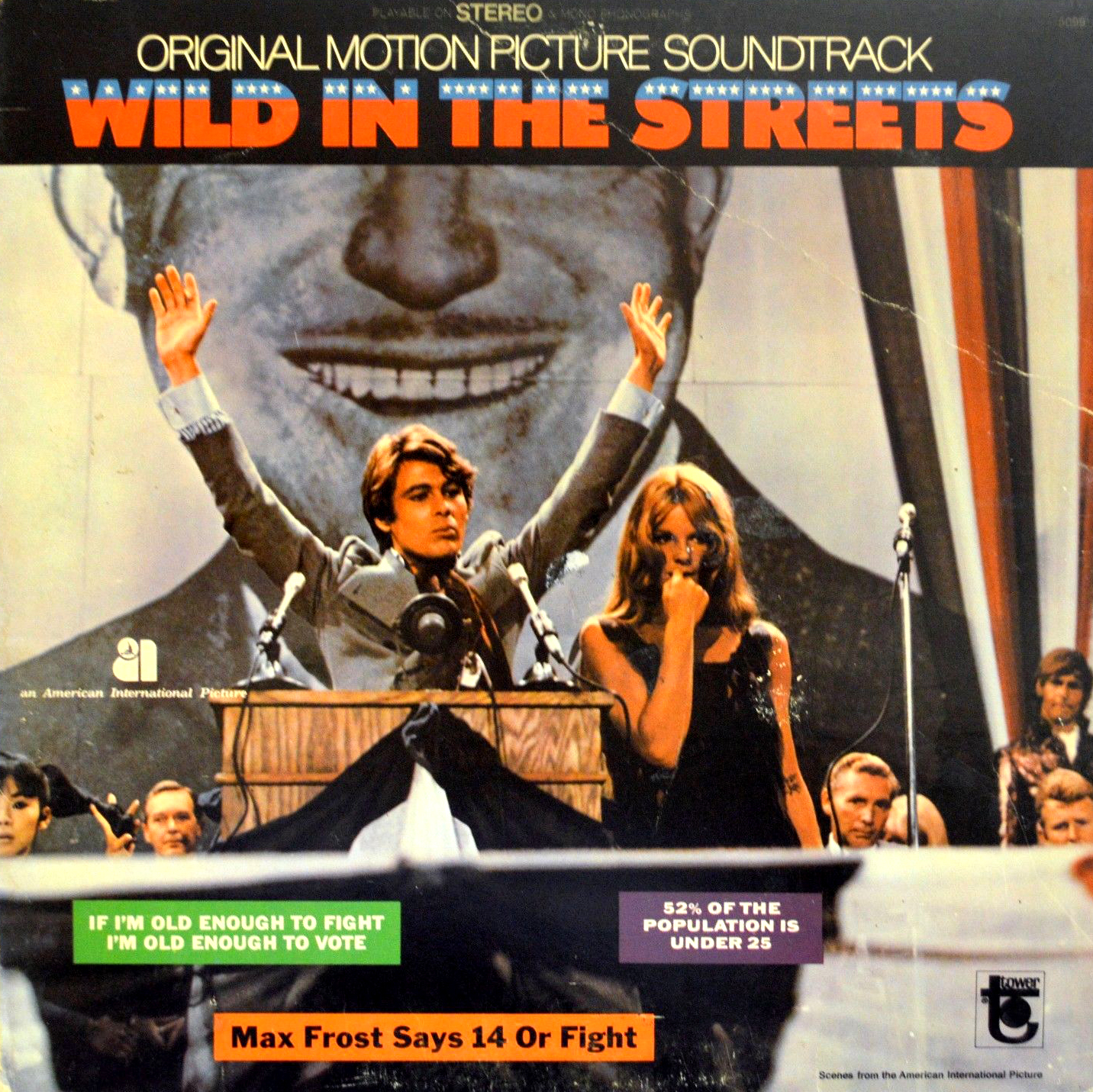 Various
Wild in the Streets
(Tower, 1968)
"If you're over 30 / you better forget it / 'cause if you're getting older / you'll live to regret it," the singer brays on this 1968 classic, youth-in-revolt flick about Max Frost, a rock star turned U.S. president, who consigns anyone out of their 20s to old-age camps. Hit-making songwriters Barry Mann and Cynthia Weil came up with a killer batch of garage rockers, and the songs – credited to fictional bands such as the 13th Power, the Senators, and the Gurus – are actually performed by crack studio musicians. Includes the trippy 'Psychedelic Senate', the sitar-rich 'Shelly in Camp', and Davie Allan and the Arrows performing a howling 'Shape of Things to Come'. Many of these tunes also appear on the fuzz-drenched, spin-off album Shape of Things to Come, which claims to be by Max Frost and the Troopers, but which in reality is actually Davie Allan and his cohorts.
---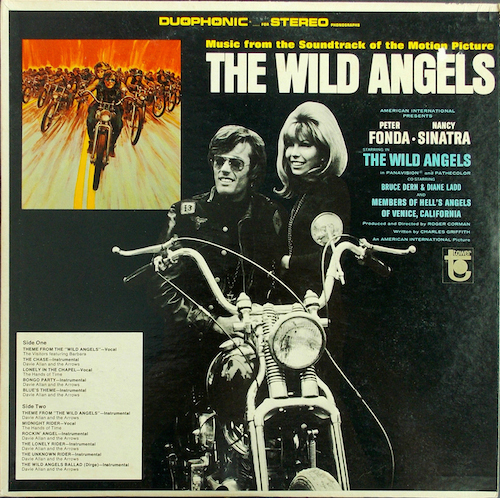 Various
The Wild Angels
(Tower, 1966)
Bruce Dern, Nancy Sinatra, and a pre–Easy Rider Peter Fonda starred in this 1966 schlocky Roger Corman biker flick, which film critic Leonard Maltin called "OK after about 24 beers". But possibly the best thing to come out of it was the soundtrack, which features boss guitar instrumentals like 'The Chase', 'Bongo Party' and the scorching 'Blues Theme'. If this one doesn't completely stoke your twang-guitar jones, then pick up The Wild Angels Vol. II.
---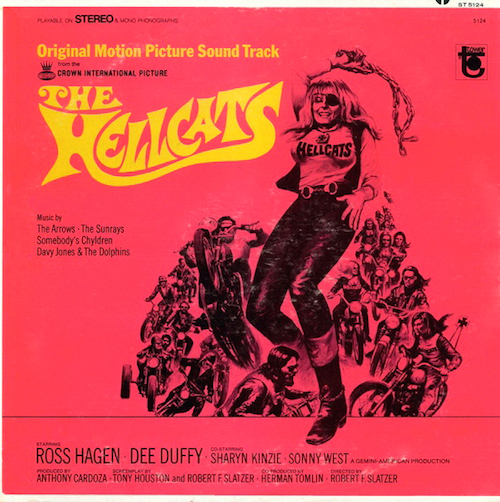 Various
The Hellcats
(Tower, 1967)
If you're not sick of outlaw biker soundtracks yet, invest yourself in the glories of The Hellcats from 1968, which features more songs by Davie Allan and the Sunrays as well the sunshine psych-y 'The Marionettes', by Somebody's Chyldren, one of my all-time favourite band names.
---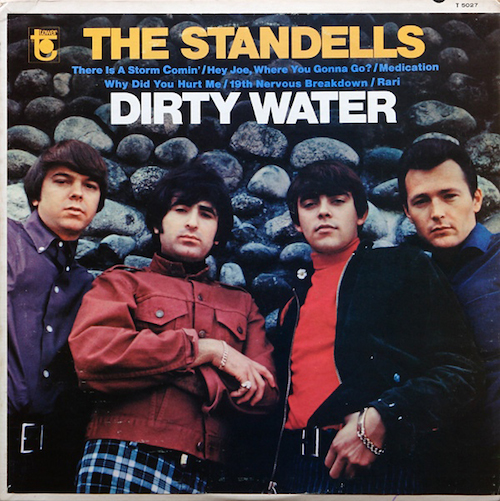 Standells
Dirty Water
(Tower, 1966)
One of the best-selling bands on Tower, the Standells will forever be known for the riff-ridden title track, written by the group's producer Ed Cobb and released in 1966, peaking at #11 on Billboard. But it's not the only cool thing on this record, which rocks hard in a classic thrashy, trashy garage-band fashion. Dig the dreamy 'Medication', the buzzy 'Little Sally Tease' and the stomping 'There's a Storm Coming'.
---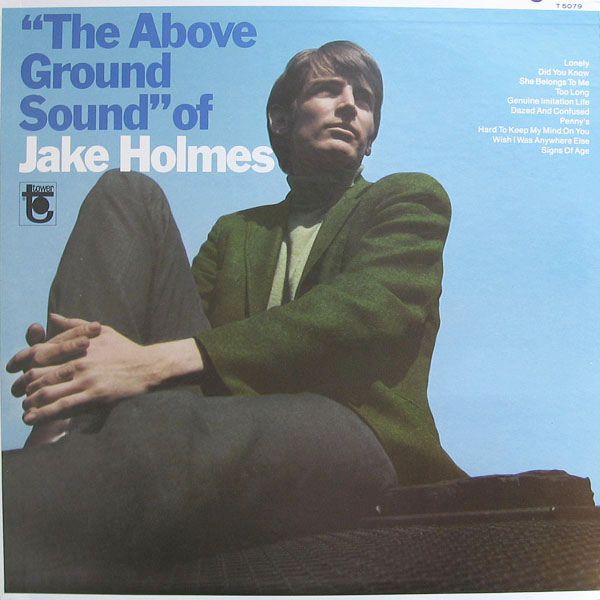 Jake Holmes
The Above Ground Sound
(Tower, 1967)
This record is best known for containing the song 'Dazed and Confused', which Led Zeppelin co-opted for their debut (without giving credit to Holmes). But that's not the only choice cut on this album, which drifts along dreamily in the mode of early Tim Buckley. Like most of the records I've listed here, it came and went with barely a blip – but it's ripe for rediscovery by any vinyl addict.
---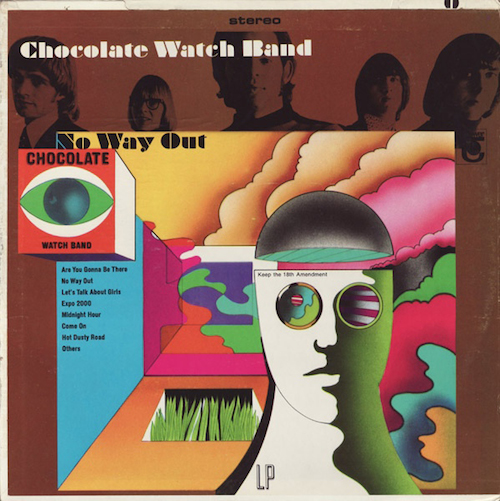 Chocolate Watch Band
No Way Out
(Tower, 1967)
Despite the fact that producer Ed Cobb disallowed the band from recording its own songs and performing on many cuts, and even though singer David Aguilar's Jagger-esque snarl was pushed aside here and there in favor of session vocalist Don Bennett, No Way Out is still a garage-rock classic. Frankly, it doesn't matter who was doing the singing and playing – this comes off as one of the best white-hot, Americanized Rolling Stones albums of all time.
---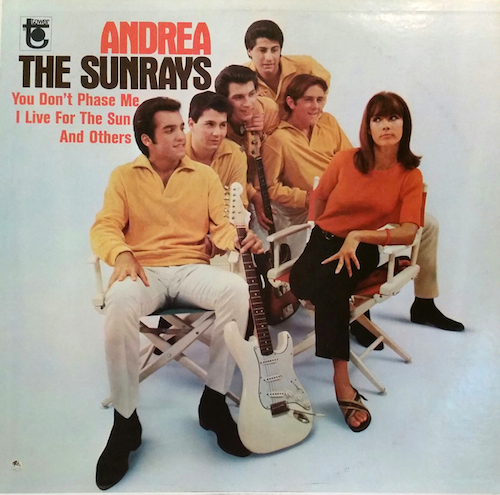 The Sunrays
Andrea
(Tower, 1966)
An obvious Beach Boys surf 'n' sun cash-in, but not without its own merits. Singer Rick Henn channeled Brian Wilson on such songs as 'I Live for the Sun', 'A Little Dog and His Boy' (which features the immortal lyrics: My name is Spot / I am a dog / My master is Billy / he collects frogs), and the title track. And it didn't hurt that BB dad Murry Wilson managed the band, contributed a song and produced the whole shebang.
---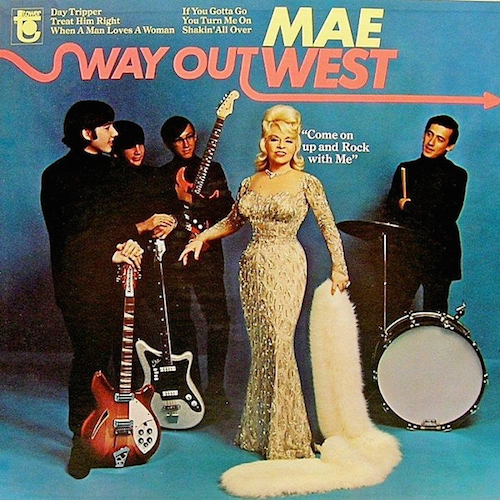 Mae West
Way Out West
(Tower, 1966)
This has my vote for one of the strangest records ever on a relatively mainstream label. On it, Mae, who was 72 when it was recorded in 1966, sort of talk/sings lines such as Like I always say / it's not the men your life that counts / it's the life in your men. Backing her up are Somebody's Chyldren, who do their best to give juice to tracks like an over-the-top 'When a Man Loves a Woman', a funky 'Day Tripper', and even an inspired, hand-clapping take on Dylan's 'If You Gotta Go'. Weirdly, the album charted at #116 on Billboard.
---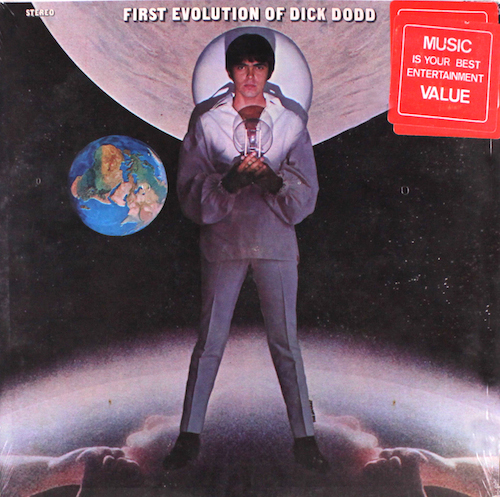 Dick Dodd
First Evolution
(Tower, 1968)
Following his departure as drummer for the Standells, Dodd – who, as a kid, had been a Disney Mouseketeer – teamed up with producer Ed Cobb to cut this relatively commercial-sounding, un-Standells-like record. This album gets over mostly on Dodd's voice, which can be both sweet and gritty (he was, after all, the singer on 'Dirty Water'). Alas, his first disc would be his last.
---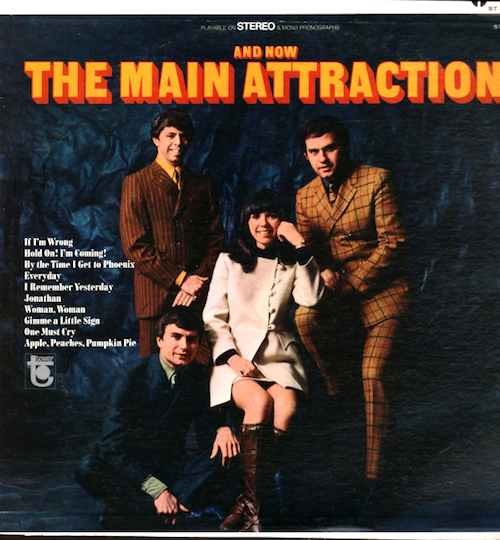 The Main Attraction
And Now
(Tower, 1967)
Recorded by Lewis Merenstein – who went on to produce Van Morrison's Astral Weeks – And Now is a slickly commercial, sunshine-pop record performed by a boy/girl quartet, much like another Tower act, Eternity's Children (whose albums have been reissued by Rev-Ola). Not the most original album – most of the tracks are hits-of-the-day standards like 'By the Time I Get to Phoenix' and 'Apple, Peaches, Pumpkin Pie' – but And Now gets over on its lush production and angelic harmonies.
---
Eliot is also a musician, and his albums can be downloaded/streamed here.