Published on
August 26, 2020
Category
Features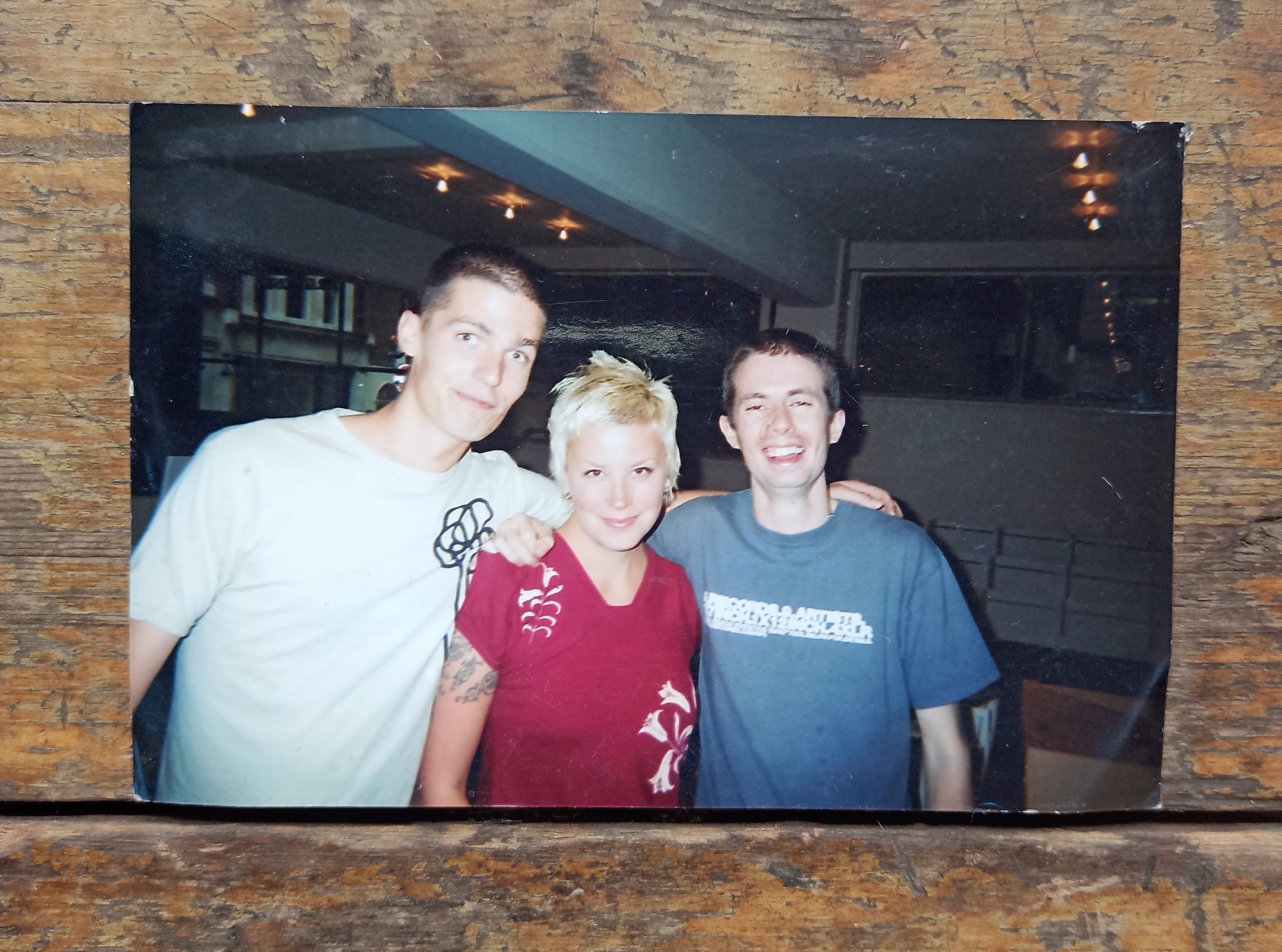 Tom, Heidi, and Simon ahead of Phonica's opening in September 2003.
We are devastated to learn of the loss of Tom Relleen, who passed away on Sunday 26th August. Tom was an original founder of Phonica Records, a great friend, an inspiring colleague, and a musical genius.
We send our sincere condolences to all his loved ones.
Tom, Heidi and myself founded Phonica Records back in 2003. We all met working at Koobla a few years before — a fun place to work where we learned how to run a record shop. The three of us worked side-by-side as a small team for years and created something special and close to our hearts that we were really proud of.
Tom played a key role in bringing the more experimental records into the shop: electronica, dub, drone, shoegaze, post-rock and much more — introducing us both to loads of amazing music we would never have listened to, usually over copious amounts of red wine with friends at his flat. He played a very important role in the shop's early days, which shouldn't be forgotten. As Heidi remembers, "Tom was usually in the back office sifting through weird electronica albums. He didn't like being too exposed. He was quite happy being the mysterious tall stranger behind the scenes."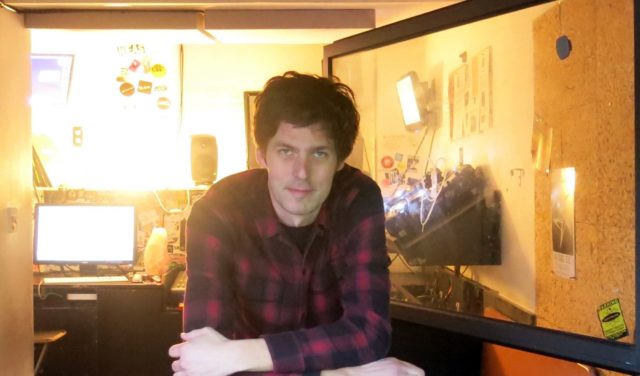 Tom worked with us for six years before leaving to pursue what he really wanted to do: be in a band and make music — but he always remained a dear friend and loyal supporter of Phonica. As a member of Tomaga, The Oscillation and, recently, Autotelia, his musical legacy is huge. But we will never forget the warm, intelligent, gifted man who played such an important role in our (and Phonica's) lives.
As Heidi says: "My heart is broken. He was one of a kind and the brother I never had. Taken from this earth too soon, and too quick. He didn't have one bad bone in his body and was warm, funny, inviting. He made you feel like you were the only person in the room when you spoke to him.
"We spent so many days and nights together going to gigs or sitting in his flat talking and usually drinking red wine with a spliff on the side. We gabbed about love, life and our favourite subject: music. He was a true friend. Even when we both left Phonica to pursue our other passions in music, we always remained in contact and made a point to get together to keep the bond strong between us."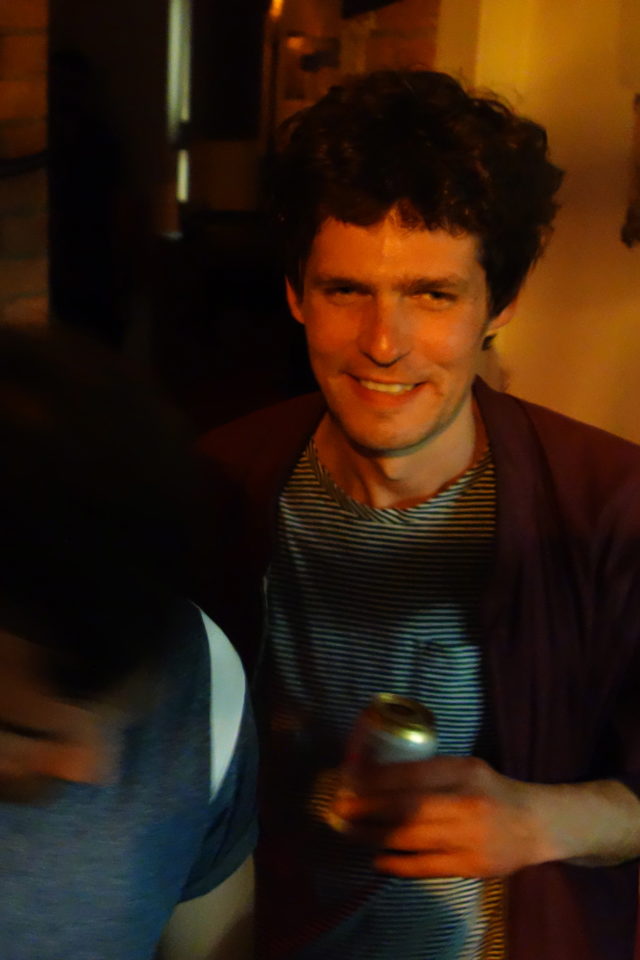 Tom was only 42 years old and was taken from us far too early. He formed Tomaga with Valentina Magaletti in 2013 and the prolific duo gave us six albums alongside collaborative projects with Pierre Bastien (which was released on Nicolas Jaar's Other People label) and Neil Tolliday (aka Nail).
Tom was also a member of The Oscillation, alongside Demian Castellanos. The pair recently collaborated again to release a new project, Autotelia. Tom was so excited about this project, describing the first track 'First Flight' as his take on Basic Channel — a shared love of the three of us in Phonica's early days. "These tracks are pure escapism — zoning out and not worrying about anything," Tom said. "I think that when playing music for a completely new project it can be really liberating since there is no expectation and no baggage associated with that you might have already released. The slate is blank. Hence Autotelia."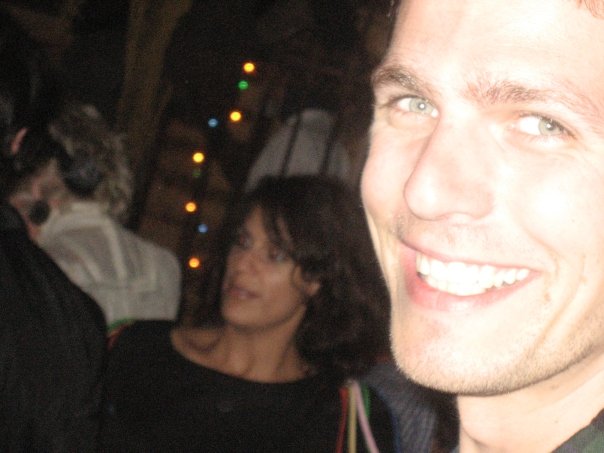 Tom, our beautiful bohemian friend, colleague, flatmate, drinking buddy, gig comrade. Our confident, wonderful mate, Tom Relleen. You will be sorely missed.
With love to Marta, his family and friends.
This tribute originally appeared on Off The Record.