Published on
November 7, 2013
Category
Features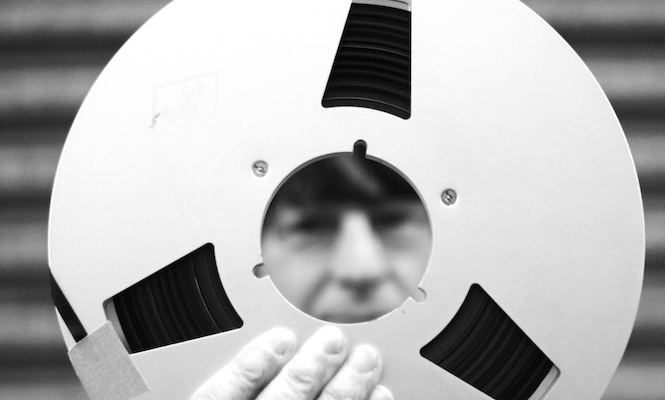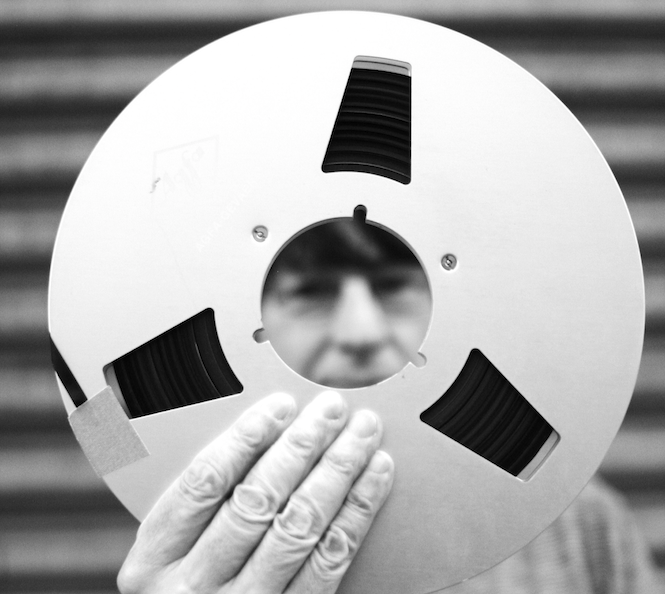 With a new compilation of French cosmic and avant-garde electronica out now on Because Music, Black Devil Disco Club enigma Bernard Fevre remembers the synthesized zeitgeist that swept across Europe in the mid 70's and introduces five of his most enduring recordings.
1975 should have been a big year for musician and serial synth tinkerer Bernard Fevre. The Strange World Of Bernard Fevre had finally found release on French library music label L'Illustration Musicale, straddling that increasingly grey area between synthetic soundscapes and mainstream disco. As Donna Summer's "Love To Love You Baby" took the world by storm, The Strange World slipped out the back door. Although composing library music afforded Fevre the freedom to experiment away from the rules imposed by the commercial music industry, The Strange World was far from audio wallpaper, the motorik thrust and synth jabs of the intricate two minute set pieces laying the foundations for the likes of Space, Serge Gainsbourg and Cerrone, with whom Fevre now finally shares a platform.
Three years later, Fevre dropped the library tag to release the 6-track stomper Black Devil 'Disco Club'; a cosmic disco record made with just the help of a drummer and some ambitious synth work and credits so ambiguous it baffled reviewers. While Space's Magic Fly proved an instant hit, their futuristic get-up and astronaut helmets striking the right balance between glamour and mystery (an early reference for Daft Punk's robot rock look), Black Devil Disco Club struggled to make an impression. When it was finally reissued in 2004 many speculated that it was a hoax, a too perfect fit from a scene that had left behind one of its greatest innovators.
Discovered at a car boot sale for 20p, BDDC found its way into the hands of Richard D. James (Aphex Twin) and Luke Vibert who were instrumental in the record's eventual reissue on Rephlex records. Renewed attention has seen Fevre begin making up for lost time, releasing five new records on Lo Recordings since 2006, and he is featured here on Because Music's Cosmic Machines: A Voyage Across French Cosmic and Electronic Avant-Garde (1970-1980) alongside luminaries of French electronic music, drawing a thread between the early laboratory experimentalist Jean Jacques Perrey and its destination on the dance floors of Paris.
---
You released your first records Suspense and The Strange World Of Bernard Fevre in 1975. Did you consider yourself part of a scene or were musicians like yourself working very individually?
There wasn't really a scene back then. We were all loners, doing our own things in our own studios. Black Devil 'Disco Club' was just me with a sound engineer and a drummer. I guess you could say few producers, including myself, kind of invented the home-studio at the time. So it wasn't like I'd just meet up with Daniel Vangarde, Frederic Mercier, Jean-Michel Jarre and so on…
Actually I think French producers have always been a bit more secretive than ones from the UK or US I guess. People don't mix together all that well.
Developments in the versatility of the synthesizer must have also had an effect in making you feel more autonomous. What appealed to you about it?
It allows you to 'play' a train, the sounds of a bird, of the machine gun, water flowing backwards, or even a combine harvester… There's no limit to what you can do. Plus you are not forced to deal with backwards thinking musician mentalities that can end up losing you so much time… I don't have much more to lose.
As far as Germany was concerned, there didn't seem to be that many backward thinking musicians when it came to electronic music. Did you have much concept of what was going on there at the time?
To be honest I wasn't that familiar with German music, except Kraftwerk, who I loved. Even though their music is more pop, their production is great. I had some friends in the music business there, but mostly musicians. I'm more interested in creating myself.
If there's less direct influence from Germany's cosmic musicians then there is certainly a European disco strain to Black Devil 'Disco Club'. Comparisons with Giorgio Moroder have often been drawn…
My influences range from Rock n' Roll to Vivaldi via Quincy Jones, Chopin, Stockhausen, Francois Rabbath and the Beatles. Even people like Ray Charles and Chuck Berry, Adriano Celentano and Georges Brassens and Mozart too, I forgot him…. Moroder was, I'd say, a parallel inspiration, someone who was also in tune with the times.
Artists working many thousands of miles apart will often find they have the same need to create similar sounds at the same time, a musical or cultural zeitgeist perhaps, it is one of the mysteries of the world.
I can see the parallels in my work with Giorgio Moroder. Basically if you pay attention to the rhythm section (the bass, sub bass and drums) there's a lot in common there. That's why I focus on the high section (middle, treble) of my own little orchestra, the lead melodies are the hook. Melodies and harmonies are the most important thing for me. That's what catches the attention. That was something I learnt a long time ago and I still focus on this when writing a song. People can 'sing' along my tunes, even though they don't understand the lyrics.
I think that a lot of BDDC and Moroder's music can be heard in today's electronic music and that's why our music from the 70s is still relevant in 2013.
It certainly was when Richard D. James and Luke Vibert became obsessed with BDDC in 2004. What was your reaction when you heard that Aphex Twin was interested in your work?
I did not know anything of Aphex Twin at the time. I've learned many things from and about modern music over the past 9 years, I think I've been the most interested person in discovering new music since 2004, I've gone from surprise to surprise.
I thank all these young people who are listening to my work, especially the music I've made in the 00's, that is what really matters to me. For me the past is the past.
I've read that you wanted to make music that sounded like Dali's paintings… Was visual art important to you and other records made during this period?
I am often inspired by my dreams, their inconsistencies and the terrifying visions as much as the harmless ones. In the 1970s it was very important that the music we made resembled the future, that we, the young people we had in mind. Images of progress that we read in science fiction books and our own delusions that we'd create after a night drinking!
For me images are stronger than sound, so I remember the face of my first flirtation, not her voice. Strangely I love Delacroix as much as Bouguereau or Picasso. I'm not a big fan of Miro though.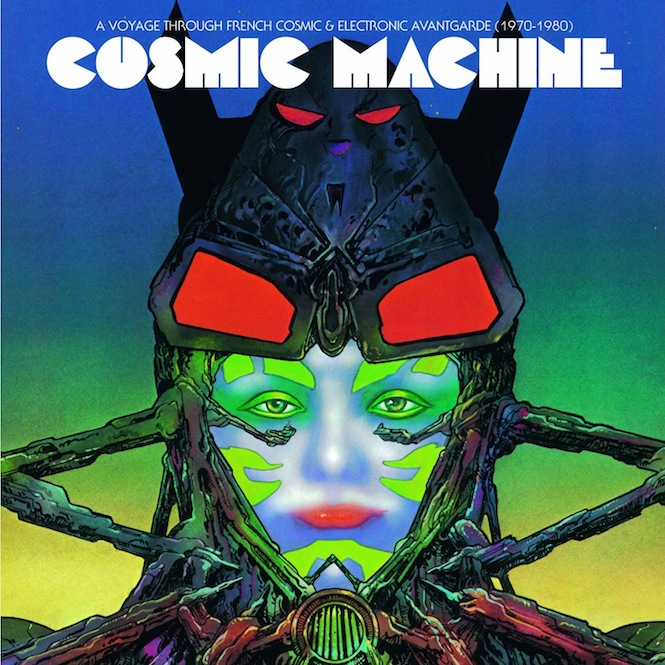 There's a Geiger-esque, dream-like image that graces the cover of Because's new compilation on which you feature. What's the story behind the track included on the new Cosmic Machines compilation?
I think that this compilation is good as it shows all different kind of musicians. Some were just pop artists looking to add a bit of novelty to their music adding synthesizers to the production, but some were hardcore electronic thinkers.
There are pieces on the compilation that are the works of true pioneers, lab technicians and young students of the synthesizer. Yes, they are sometimes juvenile, but they can be as endearing as a child's drawing. Even though it's was a bit amateur at the time, you can definitely tell that some of the people around then were going to be really good at producing and writing modern music and in a sense define the music of the future, today's music.
What were for you the most defining tracks of the era?
Well at the time in France the top of the charts was always people like Bimbo Jet, Martin Circus and the Rubettes, but I preferred artists like Queen, David Bowie, Roxy Music and Barry White, or even people like John Williams, Ennio Morricone and Nino Rota who were making music for the cinema.
As for the most defining tracks I would say records like Lady Marmalade, Telephone Line by Electric Light Orchestra, God Save the Queen and Wailing by Burning Spear. It was a big mess, but it was exciting, lots to be influenced by and we were all pushing boundaries, a great time for the imagination.
With that in mind, the jump between experimental and dancefloor music in your work is particularly interesting. How would you describe your relationship to library music now?
Library Music imposed no rules on me, it allowed me to quietly find a unique musical look, a style that suited me. Black Devil started 3-4 years later, I wanted to put my musical universe to a disco rhythm, to make it more attractive, but at the time no one was convinced. To be ahead of your time is not always a good thing!
Finally, could you pick 5 tracks from 5 records of yours by way of an introduction for the uninitiated: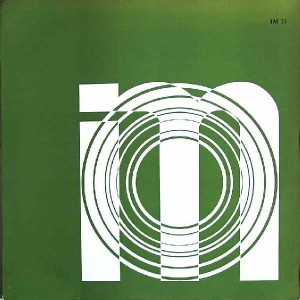 "Dali"
The Strange World of Bernerd Fevre
(L'Illustration Musicale, 1975)
This was my first synth tune I was happy with, I have since heard it in used in several phones ringtones.
---
"H Friend"
Black Devil Disco Club
(Out Records, 1978)
This is a song I often sing on stage with the public today, that still amazes me.
---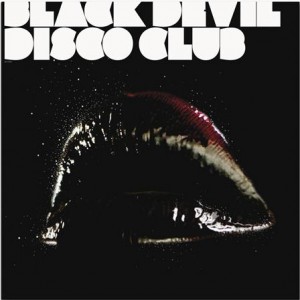 "The Devil In Us"
28 After
(Lo recordings, 2006)
A track for all the people who know and like the album, 28 After, the record I made on my return.
---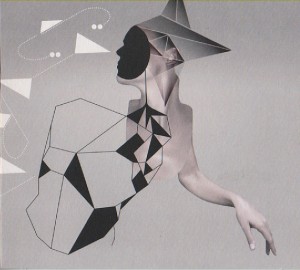 "To Ardent"
Circus
(Lo Recordings, 2011)
Featuring the vocals of Nancy Sinatra, I never thought that she would agree to feature on it!
---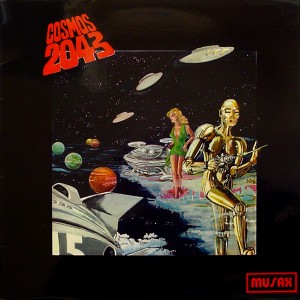 "Earth Message"
Cosmos 2043
(Musax, 1977)
It was sampled by The Chemical Brothers and was the song that showed me that my music was still alive.
---
Bernard Fevre has a new LP as Black Devil Disco Club entitled Black Moon, White Sun out now on Lo Recordings. Click here for info and here to watch the retro-futirst video for "Bee Boop".
Cosmic Machines: A Voyage through French Cosmic and Electronic Avant-Garde (1970-1980) is out now on Because Music. Click here for more info.