Published on
December 3, 2016
Category
Features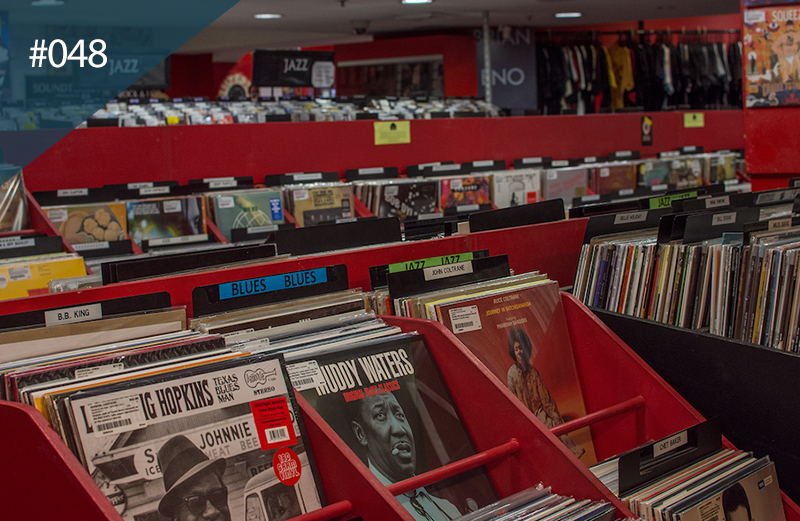 Australia's biggest indie shop.
Every week, we pick out one must-visit spot from a different city around the world with photos and a little bit of history. Think of it as a kind of 1000 places to see before you die but for record shops.
Having already emptied our wallets at Melbourne's underground beats boutique Wax Museum, for our second trip down under, we're in Australia's most populous city and shopping in the equally dense, Red Eye Records.
This year celebrating 35 years in the game, the landmark shop has long served as a second home for Sydney's musicians, record collectors and music fans.
---
Red Eye Records
Location: 143 York St, Sydney NSW 2000, Australia
Contact: www.redeye.com.au
Go for: Volume
What's the story? Established by Chris Pepperel in 1981, Red Eye Records is one of Australia's oldest and certainly its largest record store.
Its racks are home to a diverse and well-selected array of new records and reissues, as well as books, magazines, posters and DVDs. In particular though, Red Eye prides itself on tracking down rare, out-of-print and unique Australian items for its customers.
Aside from records and CDs, "some memorable items we ordered in have been: an Eddie Munster life-size doll, tour buttons/posters to cancelled tours e.g. Rolling Stones Hanging Rock gig, instructional belly dancing videos, make-up, an Alien Abduction lamp, discontinued computer games for '90s consoles, an actual Jive Bunny doll, every format (CD, LP, Cassette) and pressing of a certain album (the example I can think of Counting Crows' August and Everything After (over 40 different versions) for one customer and a Ouija board," Pepperel told Tone Deaf.
Whilst you can probably get the vinyl titles cheaper online, nothing quite beats the in-store experience with shop staff that know their trivia and old patron customers causing a right scene. That said, the shop's online experience is seamless and their weekly mailing list is a great way to keep on top of new releases.
Stayed tuned for our upcoming guide on Sydney's best record stores including Red Eye.