Published on
May 18, 2019
Category
Features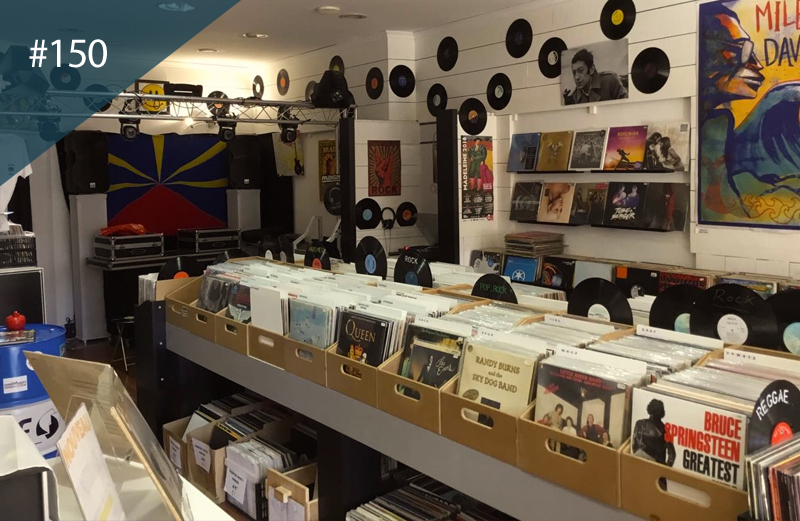 Tropical Island discs.
Every week, we pick out one must-visit spot from a different city around the world with photos and a little bit of history. Think of it as a kind of 1000 places to see before you die but for record shops.
For our 150th edition, we head to the Indian ocean and the Réunion Island, home to local genres like Maloya, séga, and séggae and one single record shop, the sprightly Vinyl Run.
---
Vinyl Run, Réunion Island
Location: 45 bis rue du four à chaux, Saint-Pierre, Réunion Island
Go for: Local sounds of séga, Maloya and séggae
What's the story?
Never mind desert island discs. As the owner of Réunion Island's sole record shop, Christophe has got you covered.
Thanks to its geographical location, Réunion Island boast a unique mix of styles and cultures. Situated in the Indian ocean, Réunion is flanked by Madagascar to the west and the white beaches of Mauritius to the east, which boasts a thriving scene of its own, with DIY parties such as The Primative Ö, Babani Soundsystem and Think LOUD.
All are represented at Vinyl Run. Classic reggae, dub, zouk reissues and French language disco all provide a fitting soundtrack to the environment that lies on its doorstep. Releases that showcase the local sounds of Maloya – a genre known as the 'musical soul' of Réunion – and the heavily politicised island folk of séga (and the reggae-tinged sub-genre known as séggae) are aplenty, with artists like Danyel Waro, Kaya and Ziskakan filling the racks.
"I try to introduce our music and culture to people all around the world. I want them to discover these new styles," says Christophe. "These genres are like the blues of Réunion Island."