Published on
April 6, 2019
Category
Features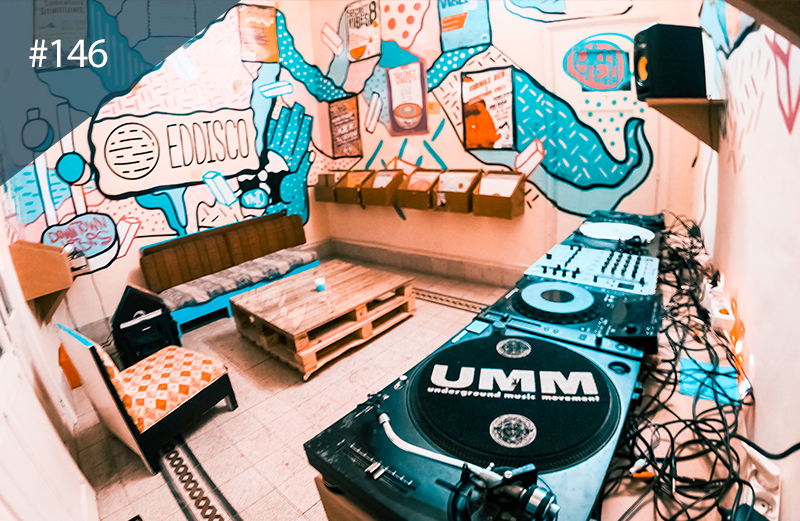 The only dedicated underground record shop in the Tunisian capital.
Every week, we pick out one must-visit spot from a different city around the world with photos and a little bit of history. Think of it as a kind of 1000 places to see before you die but for record shops.
This week's instalment heads to the only record shop in Tunisia's capital city, Eddisco – a community hub fostering the underground scene in Tunis.
---
Eddisco, Tunis
Location: Lafayette, 1002 Tunis, Tunisia
Go for: House, techno, Tunisian and Arabic records.
What's the story?
Nestled within an apartment in Tunis, Eddisco only opened around a year ago but has quickly became a crucial spot in a city that's low on record stores. In abundance during the '90s, many shops closed their doors in the early-2000s, leaving no designated dance music hub for diggers. That is, until Eddisco opened its doors.
The appointment-only shop is operated by local promoters and DJs Downtown Vibes – an underground artistic collective in Tunisia led by Hamdi Ryder, Aymen Ghanoudi and Ghassen Yahyaoui. It's the only record store in Tunis, and as such houses a wide variety of music that caters to the diversity of the city. "As an artistic collective, we're trying to include everything related to house, techno and hip-hop to jazz, disco and obscure Tunisian and Arabic records," Ryder explains. "The purpose is to deliver to our visitors an eclectic and rich selection."
"The local culture is rich in ideas, but lacks the means needed to maintain its continuity," he continues. "Eddisco is a place where people gather, listen to some tracks, discover music and share some conversations."